Student Association ballot and biographies announced for April 17th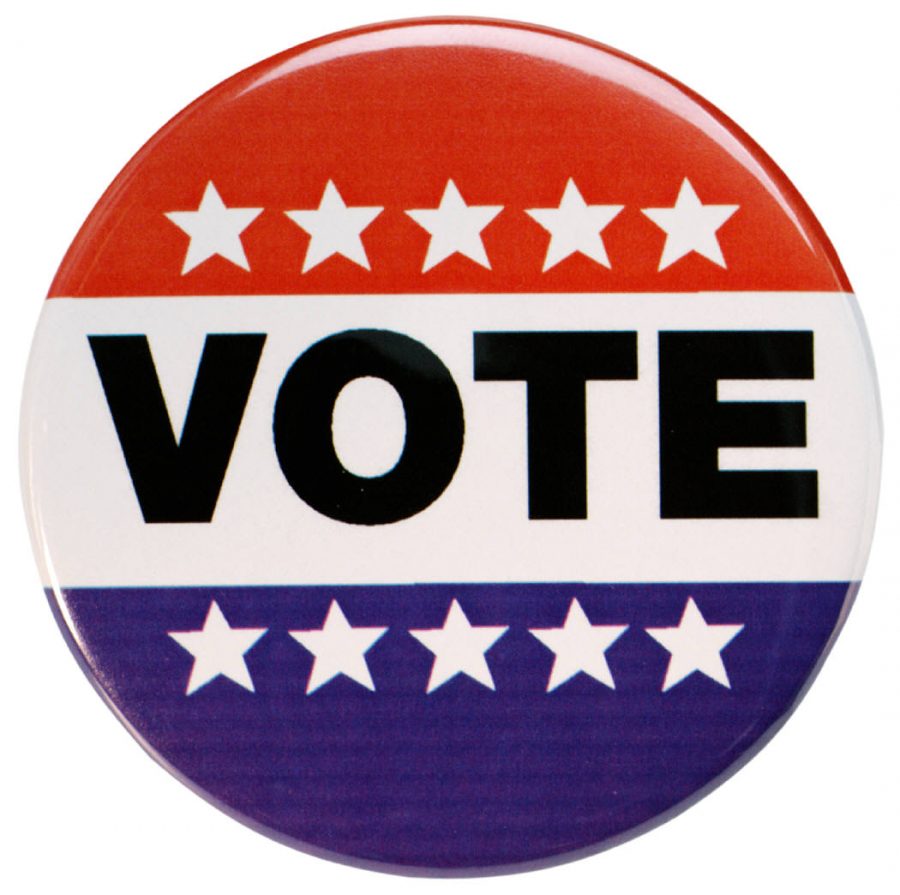 Christopher Paul, Guest Reporter
April 10, 2018
Below is the ballot for the April 17 Student Association elections. All students will be able to vote in the election and it will be held electronically on April 17.
In regards to the College of Business Administration, School of Education, and College of Arts and Communication there are as many Senate seats as there are candidates running. For the College of Liberal Studies there are 4 available seats and 7 candidates running. Lastly, the College of Science and Health has 8 vacant Senate seats total but only 7 candidates running. If a CSAH student writes in a candidate not on the ballot they could win that 8th seat. Students are allowed to write in candidates but they would have to get more than opposing candidates to win a Senate seat, President, or Vice President seat.
It is to be noted that Ben O'Connell for President and Haley Jurecki for Vice President are running as a ticket. It just means they are working together. If a student votes for one of them they are not required to vote for both of them.
Executive Candidates' Biographies
Kyle Beckwith for President
What are your past experiences?
Since the start of my collegiate career, I have held several leadership positions on campus, including Fraternity & Sorority Life Student Senator, President of Sigma Tau Gamma, Interfraternity Council (IFC) Director of Communications & Finance, and Host of the Radio Talk Show "Testing the Limit" at RAQ Radio. Additionally, I have held other positions within my fraternity, such as Standards Board Chairman, Pledge Master, and Secretary. Outside of campus, I have interned for US Congressman Ron Kind Kind, worked for multiple political parties, and worked for a SuperPAC during the 2016 Presidential Election. I have always gravitated to local involvement and leadership roles to ensure the right things are being done for the community.
What inspired you to run for President?
I decided to run for President because I truly want what's best for the school and believe in fiscal responsibility as well as inclusivity. There are so many organizations and athletics that aren't being properly supported by our school and those students need a voice that will fight for them. Furthermore, I believe it is crucial that every student has their voice heard at our University, regardless of their political or religious affiliation. It's important to promote an open dialogue on campus so we can all learn to understand one another in a respectful manner. I believe that with your support, I can advance our University and Student Senate in the right direction for all students.
What are your future goals for Student Senate?
My goals for the Student Senate include more bipartisanship, increased student involvement, and more recognition on our campus for our Senators that work hard to represent every single one of you. Bipartisanship is important when writing, debating, and discussing a resolution because there are over 10,000 voices that need to be heard on campus. Additionally, I want to encourage students to come to Senate meetings to have their voice heard during the General Student Body Open Forum because it's important that we hear directly from the students themselves. Lastly, Students should know who their Senator is and how they vote. Promoting Student Senator's office hours with advertisement will give the student body a better understanding on what's going in Senate.
How do you plan on representing your constituents?
I plan on representing constituents by having one on one conversations with as many students as possible, so I can hear what the student body sincerely desires. It's crucial that the President of the Student Association hears from as many voices as possible, so he/she can understand how the student body feels about particular resolutions and issues. Furthermore, I plan on having my office hours as long as possible, as well as putting on open student forums so I can hear from those who have remained quiet in the past. Overall, my plan for representing the whole student body is to promote fiscal responsibility with University funds and let every single student have their voice heard.
Ben O'Connell for President
What are your past experiences?
Since I began attending UWL I have been part of many clubs and organizations, such as Student Association. Last year I represented the School of Arts and Communication as their senator, advocating on their behalf. Since May 2017 I have served as State Affairs Director for the UWL Student Association. While in this position I have led lobbying trips in support of student issues, brought legislators in to speak with UWL student senators, monitored legislation, and served as Chair of the Legislative Affairs Committee. As Chair of this committee, I have overseen the repair of the UWL Student Association Constitution. I have also been a member of the Joint Planning and Budget Committee and the Joint Legislative/Regents Relations Committee.
What inspired you to run for President?
I am running for President because I have a clear vision on how we can improve UWL and I believe that as President, and through collaboration with other students, that vision can become reality. Student Association gave me a home at UW-La Crosse when I needed one most and I will continue to serve the students as a part of Student Association as long as I am at this school. I enjoy being able to advocate for and serve my fellow students every day. As long as I am at UWL and I see something that needs to be fixed, I will fix it to the best of my abilities, and that is why I am running for President.
What are your future goals for Student Senate?
My goals as President are: To continue working with Rep. Shankland and Rep. Billings' offices and the rest of the state legislature to get violence prevention resources legislation introduced for students next session. To promote greater diversity and inclusion on UWL's campus. To make UWL more environmentally sustainable. To bring residence life voices back to Student Association. To protect allocable segregated fee funding for students. To increase senator accountability with office hours and involvement. To fix cell service in the U by working with the administration. To revamp the rules of order to bring stability to the senate. To continue to advocate for shared governance at UWL and in the state legislature.
How do you plan on representing your constituents?
I will go above and beyond to make sure my constituents' voices are heard. My door will always be open to students and I will respond to every email or phone call I receive because I can't do my job effectively without their input and opinions. Constituent voices need to be heard because they are what drives ideas and change at this school. I plan on attending organization meetings and other events to connect with my constituents so that I know how I can best represent them each week. Communication is key, and I plan on having open channels of communication with every student attending UWL.
Malik Hodges for President
Haley Jurecki for Vice President
Executive Candidates
Presidential Candidates (1)
Kyle Beckwith
Malik Hodges
Ben O'Connell (O'Connell/Jurecki ticket)
Vice Presidential Candidate (1)
Haley Jurecki (O'Connell/Jurecki ticket)
Senatorial Candidates
School of Education Candidates (1)
Annika Rose Christel Lasée
College of Business Administration Candidates (3)
Josef Fulop
Kyle S. Gerke
Cate Wiza
College of Science and Health Candidates (8)
Sita Agterberg
Avery McLain
Cole Howard
Tatyana Norrington
Dylan Schock
Tyler Silva
Olivia Woodmansee
School of Arts and Communication Candidates (1)
College of Liberal Studies Candidates (4)
Ben Ames
Stephanie Boebel
Ethan Dickler
Gunnar Hortsman
Max Meyers
Dana Nielsen
Bennett Thering