Are Security Cameras on UWL Campus Inevitable?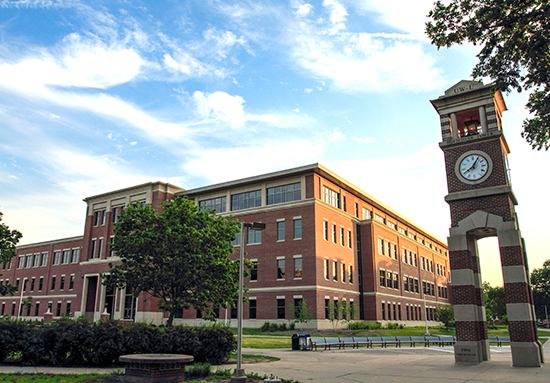 Julia Balli, General Assignment Reporter
October 6, 2018
University of Wisconsin – La Crosse released their 2018 Annual Security report on Oct. 1 that contained crime statistics on campus and how to prevent violence and crime. Administrators have taken many steps to make UWL a safer environment for every student, staff, and visitor. This year, they established the Bait-Bike Program, increased the lighting around campus, and offered a six-week self-defense class. 
Despite all the programs that have been enforced what else could UWL do to make students and staff feel safe? 
Security cameras are surprisingly scarce around UWL campus, which is one of the things that could make residents, students, and staff feel exponentially safer. Many Americans feel safer when they see security cameras around according to a poll conducted by 3VR, a top video surveillance/intelligence company, in 2011. They found about 60% of the 1,900 respondents support the use of security cameras in preventing the occurrence of crime in public locations. 
"I don't think we have enough security cameras on campus," said Dani Kallis, a UWL senior and member of UWL Student Association, otherwise known as UWLSA. 
There have been plenty of suggestions to install security cameras around campus during UWLSA meetings. "There were requests to put [security cameras] in to the stairwells in Eagle, around campus, in Mitchell Hall specifically. We do have a lot of theft around campus," said Kallis. In 2017 approximately 75 accounts of theft were reported to UWL Police, according to the 2017 Crime Log that can be found on UWL's main site. The amount most likely doubles due to students not reporting all thefts. 
Kallis added, people would feel safer on campus with security cameras because there is more assurance that they will get their belongings back when theft occurs. 
UWL Chief for University Police Scott McCullough revealed that the university is looking into installing cameras around the campus. "I've made the recommendation to get security cameras, but I haven't thought about the cost," said McCullough. Installing cameras across extensive grounds on a campus is an expensive and complex process. Some high-end systems can cost $500,000 or more, plus annual maintenance fees, according to Scholastic Administrator. "The intention is to get security cameras. It's more about what kind [of security cameras] to get, and where to place them," said McCullough. 
UWL administrators have been taking into consideration installing security cameras around the campus. "We want to start fresh, and really make sure that everything is very organized. The process for installing security cameras needs to have oversight, needs to be governed properly, and needs to meet the goals of the campus," said McCullough. 
For now, this issue continues to just be talked about. Although, an increased amount of security cameras on campus is something that could be put into effect in the near future.