What it takes to be an RA at UWL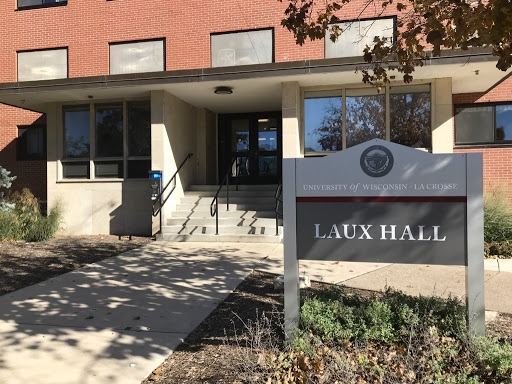 Julia Balli, General Assignment Reporter
October 21, 2018
Being a Resident Assistant (RA) at the University of Wisconsin – La Crosse is a job that comes with a lot of responsibility; The Resident Assistant is primarily responsible for a group of students living in their community but also for the greater student population living in the residence hall. The Resident Assistant works to develop living environments to enhance the academic mission of UWL through creating inclusive communities, supporting experiential learning, and building meaningful relationships, according to UWL's Resident Assistant Position Description. 
The Racquet joined UWL senior, Joey Prekop, an RA in Laux Hall, for a scheduled duty round in the residence hall. 
"We just make sure that everything is okay. We check to make sure that there are no fires and that everyone is following policy. If it's quiet hours and someone is blasting music, we just tell them to keep it down," said Prekop. 
One of the best traits to have for this position is to be very flexible. 
"So many things can change in a very short amount of time. Sometimes there may be one thing scheduled, but at last minute they change it up into a different event instead. So just riding along with it is really important," said Prekop. 
Being an RA is a position with a lot of liability, but the hard work is rewarding. "The connections you get from working with people is my favorite thing about being an RA, everyone works really close together," said Prekop.  
Although this position does allow students to build a strong bond to one another, one of the biggest challenges of being an RA is finding a good balance between school and work. "Sometimes I forget that I am a student before a staff member. So, finding a middle ground between the two can be hard," said Prekop. 
The RA application for 2019-20 is coming soon, according to the UWL website, and many students apply and re-apply each year. 
"I think anyone should apply if they want to. As long as their GPA is good, and they aren't on academic probation, [students] should apply if they want to. The application process may seem daunting, but they really just want to know what your personality is like to see if you will be a good fit for this [position]," said Prekop. 
While dates have not been released yet, there is a whole page on the UWL website to help new applicants prepare. They hold student staff information events for students every year, and preparation questions are listed on the UWL website to help you during your application process. 
While the application process seems challenging, everyone is encouraged to apply. Being an RA is an experience that gives students life-long memories and connections, and is also a very rewarding position.