Tammy Baldwin talks re-election at UWL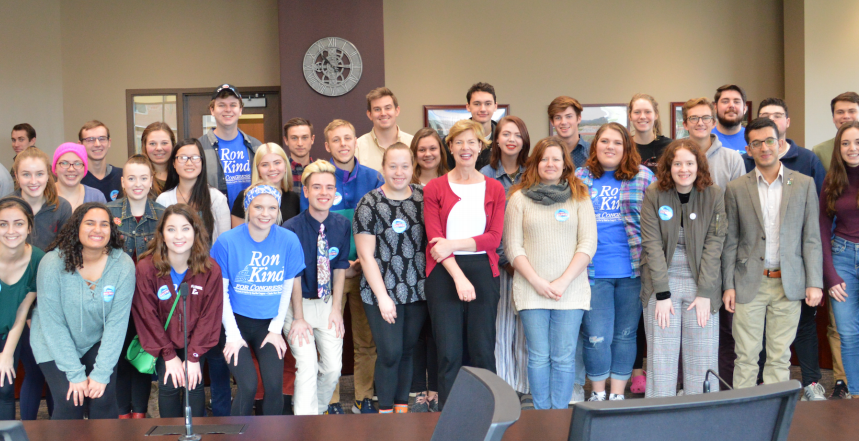 On Tuesday Oct. 30, Wisconsin senator, candidate Tammy Baldwin (D), visited University of Wisconsin – La Crosse to speak with the college democrats and talk about her campaign and role in Washington.  
Prior to arrival, Mackenzie Flynn, student at UWL said about Baldwin, "I love Tammy. I like that she is for college students and it is really important to see women in power. So far, I have been really impressed by what she is saying." Flynn went on to say, "Whenever I go to fact check her online, it is true or mostly true, versus the untrue statements of other candidates."  
Many college students are continually choosing not to vote. Regardless of their political affiliation, they feel like their votes do not matter, "College students are the lowest demographic to vote and it is embarrassing. It affects us more than any other demographic, we need to get out there and vote because it is our future," said Flynn, "older generations are voting more than we are, but they will not benefit or disadvantage from what we are voting on, college students will though." 
During her time at UWL, Baldwin talked about the state of Washington D.C. "Washington is a mess right now. It is loud, and it is chaotic. I do not remember any other time where I was waking up each morning wondering what our President had tweeted the night before." Baldwin continued, "people are screaming past each other, and in that environment, it seems like Washington is not working for all of us. I want to emphasis from my vantage point, Washington is actually working pretty well for only a small group of people." 
Baldwin emphasized her perseverance against the current administration as well as her dedication to the state of Wisconsin.  Although President Trump won the state of Wisconsin by a mere 28,000 votes, Baldwin said that Wisconsin residents know which candidate will be the one fighting for them, "I am not afraid to stand up against them, or their agenda, and I will always fight for Wisconsin."  
Young voters hurt the most from current politics because of its long-lasting effects. Baldwin discussed this influence, "I have always thought if you think young people do not vote, then it will be a self-fulfilling prophecy. Politicians are not going to show up to hear what is on the minds of our students, so I make a point to do that. Young people have more at stake than anyone else. They have the longest time to be impacted by these polices" 
Ben O'Connell, student association president, also attended the event. O'Connell said, "I love it when we have candidates come to campus. It is a great way for students to hear their ideas so that they can make an informed decision on Nov. 6th." O'Connell went on to say, "It is also encouraging to see that politicians care about students and getting them to vote. Students should vote to let their voices be heard on topics that matter to them."  
Baldwin ended the event by talking with UWL students and posing for photo opportunities. In her last interview, she talked about the worth of student votes and why UWL students must take initiative. She concluded, "The most important thing that I want UWL students to know is to recognize your own power. Your voice and your vote matter."

About the Contributor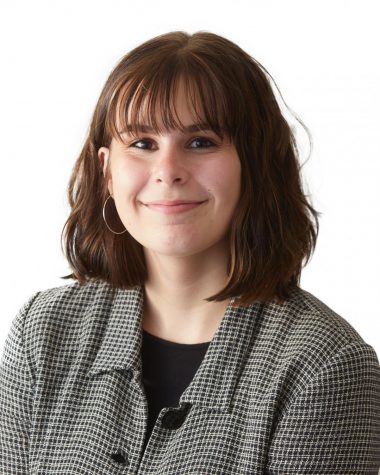 Sam Stroozas, Executive Editor

Year at UWL: Senior
PGPs: She/Her/Hers
Hometown: Hudson, WI
Major: English with an emphasis in Writing and Rhetoric, Communication Studies...