UWL students donate in December blood drive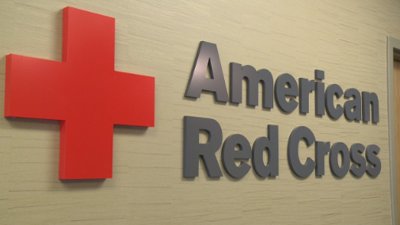 Julia Balli, General Assignment Reporter
December 3, 2018
The University of Wisconsin–La Crosse is having its second American Red Cross blood drive of the school year on Dec. 3 and Dec. 4, in which many UWL students plan to donate. The overall experience of donating blood is beneficial for both the donors and the people in need of blood. 
"Donating blood is a simple way to help other people, especially in the season of giving. One pint of blood can save three people. Therefore, if we met the goals for each blood drive, that would mean that we could help 825 people," said Amanda Lee, program adviser for the blood drive. 
American Red Cross leads the blood drives each year at UWL. The organization often sets goals for how many units of blood donated per day and often gives out an extra perk to those who donate. 
"American Red Cross has a goal of 150 units for the first day and about 125 units on the second day. In October, we fell a little short on that. We are hoping that with our December and February blood drives that we exceed this goal. Also, for all of the donors, there is usually a gift that the American Red Cross gives out.  It can either be a water bottle or a t-shirt. For the December drive, Culver's is giving out coupons for a free pint of ice cream," said Lee. 
When a person donates blood with the American Red Cross, they often donate one pint of blood which is considered a whole blood donation. After the donation, the blood is sent to a lab in which they establish the blood type and test for any infectious blood diseases. If the blood passes the tests, it is shipped to a hospital to be used for a person in need.  
Many hospitals need blood, especially after the natural disasters that occurred over the summer. "There is a big need for blood, so we need a lot of people to donate. By donating you can save at least three lives by just one pint," said Kelly Johnson, coordinator for the blood drive. 
Almost everyone during their life will know someone who needs a blood transfusion. It could be anyone ranging from those who got into car accidents, cancer or transplant patients, or people with sickle cell disease or other blood disorders. Volunteer blood donors are the only source for blood transfusions. 
The American Red Cross holds blood drives on campus during October, December and February each year. The blood drives are held from 11 a.m. to 6 p.m. in The Bluffs 2110 in the Student Union. For more information, visit the American Red Cross website.