Abnormal February Weather Hits UWL
There's no doubt Wisconsin has been the victim of an extreme winter, and with more snow in the forecast, it doesn't look like it's going to end anytime soon. According to accuweather.com, this week last year, the temperatures were between 35 degrees and 52 degrees. So why is it so cold and snowy now?  
According to the Climate Communication Science & Outreach Program's website, "climate change is fueling an increase in the intensity and snowfall of winter storms. The atmosphere now holds more moisture, and that in turns drives heavier than normal precipitation." The Program's website also says that, "the heavier-than-normal snowfalls…in the Midwest and Northeast United States are consistent with climate model projections."   
So how has the increase in snowfall and decrease in temperature affecting the University of Wisconsin-La Crosse? Many students and staff members are finding it difficult to make it to campus in the wintery conditions. Sara Fulghum, a junior Psychology student, said "I live off campus and the sidewalks usually are not shoveled or shoveled poorly which makes walking conditions difficult and dangerous."  
Professors have also had to cancel classes, in addition to the missed classes due to campus being closed. "Due to the cold and snow, I have had multiple classes canceled" said Fulghum. "I have had two exams pushed back because we haven't been able to get through the material in enough time to be prepared for the exams."  
UWL rarely cancels all classes due to weather, but this year, classes have been cancelled for two and a half days. "I've been here twelve years, and prior to this semester, we've only cancelled classes on two other occasions in the twelve year," said Joe Gow, Chancellor of UWL. "The first time we did it when I was here, I said to people, when's the last time the school has had classes cancelled? No one could remember."  
"For us to have had this first week like we had…is very unusual," said Gow. "It's the reason why, when we had more snow following that, we said we are going to just stay on schedule and try to do the best we can."  
The decision to cancel classes is complicated, and, often, controversial. "You're paying tuition, and we don't have the ability like the K12 schools to add on a day or two, so it really is time lost." said Gow. However, when classes are not cancelled, Gow said he often receives lots of emails from students criticizing that decision.  
"I was disappointed the campus remained open when it snowed a large amount overnight and into the whole day on February 12. Other campuses and schools in town cancelled so I was confused why UWL remained open." said Fulghum.  
However, there are many factors that go into the decision to close campus. "The thing that the members of the public forget, this is not like a K12 school either in that it doesn't really close completely, because there are 3300 students that live in the residence halls," said Gow. "We have to make sure we have dining, students say they'd like to go to the library, we'd like to go to the rec, and of course our safety, police, snow removal, all those folks have to be here."  
Gow does urge students to make their own decisions based on safety in terms of coming to campus during bad weather. "If you think it's not safe, don't come and then talk to your Professor and figure out what do we need to do." said Gow.  
There is currently more snow predicted on Tuesday, Thursday, and Friday of this upcoming week. Students should use caution when deciding whether it's safe to come to campus.  
About the Contributor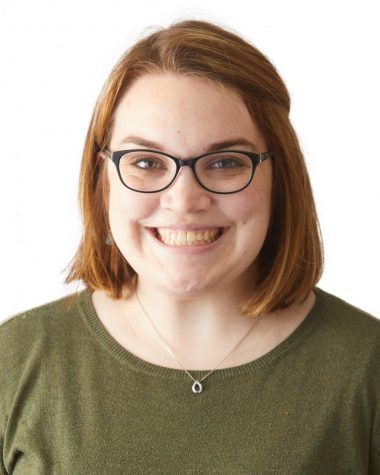 Kayleigh Marshall, Multimedia Editor

Year at UWL: Senior
PGPs: She/Her/Hers

Hometown: Portage, WI

Major: English with an emphasis in Writing and Rhetoric
Minor: Creative...