Congressman Ron Kind visits UWL to discuss Green New Deal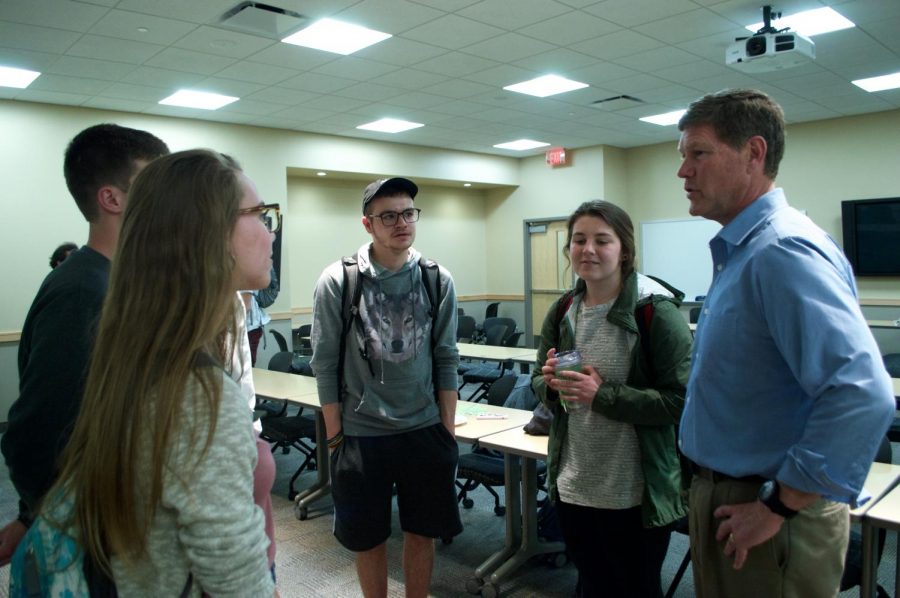 On April 25 Congressman Ron Kind visited the University of Wisconsin-La Crosse to discuss the Green New Deal with UWL students and community members. The Green New Deal is non-binding legislation outlining goals designed to address the critical threats posed by climate change.
The resolution addresses threats cited by the Intergovernmental Panel on Climate Change and the November 2018 Fourth National Climate Assessment report. The report stated, "a changing climate is causing sea levels to rise and an increase in wildfires, severe storms, droughts, and other extreme weather events that threaten human life, healthy communities, and critical infrastructure", with human activity as the governing cause.
The Panel on Climate Change also warned that if our greenhouse gas emissions aren't drastically reduced by 2030, we risk unrecoverable climate damage that would leave much of our planet uninhabitable.
UWL students Josie Talbert and Isaac Eugster attended the event, "Ron Kind seemed like he truly wanted to be there talking to us about the issues at hand, and he had a lot of ideas for how to combat climate change," said Talbert.  
Talbert and Eugster spoke with Kind after the event to ask him why he chooses not to sponsor The Green New Deal, "He explained that he wishes The Green New Deal was an an actual piece of legislation, and that he doesn't like how it started up," said Talbert.
Eugster relayed his insight from speaking with the congressman, "He believes that we can't just expect people to accept this new deal that we are just shoving down their throats, he wants to take it at an approach that is much less in your face and more working with the citizens to come to an agreement."
Josie concluded that "this event was one of the many meetings that it will take to convey the importance of The Green New Deal to the people and our government."
Eugster added, "He has great intentions and I hope he can achieve his goals for his sake and the worlds." 
The Green New Deal aims for an eventual one-hundred percent shift in United States energy production to renewable sources. "This isn't going to be solved over night," Kind said, "although the clock is ticking. We're reaching that tipping point where it's important for us to put things in action now before it's too late and we're not able to repair the damage that has already been done".
The Green New Deal also seeks to enhance efficiency in buildings and infrastructure, work with farmers and ranchers to improve agricultural sustainability, preserve and increase low-tech carbon storage solutions (land, trees, etc.), fund drawdown in the capture of greenhouse gases and carbon sequestration, access to nature and a sustainable community and future as well as healthy air, water and food for all humans.
Kind expressed his optimism on the change that is within the nation's grasp. Kind said, "just by using existing technology, the United States could reduce carbon dioxide emissions by one third, overnight." Kind further conveyed his faith in the younger generations and said, "Your [students] generation is going to have an incredibly important role to play in all of this."
Kind said he sees the effort to combat climate change as "…an opportunity that can be seized by our country, by all of us. An opportunity to move forward: drawing from research, developing assignments, innovations, job creation, economic development programs."
Kind added, "Never subscribe to the thought that being serious about global warming means doing damage to economic growth. They go hand in hand."
Kind said, "fundamentally, there has to be a basic acceptance of the science that already exists, the data that already exists, to allow policy to be shaped by that."

About the Writer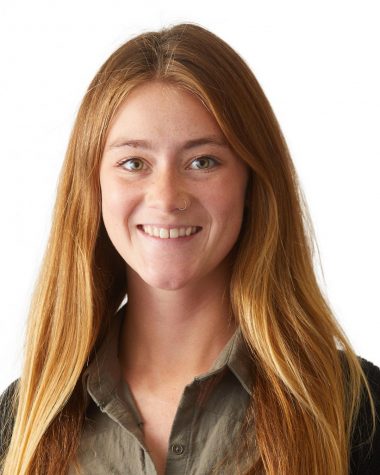 Carly Rundle-Borchert, Photojournalist

Year at UWL: 5th Year
PGPs: She/Her/Hers

Hometown: Bloomington, MN

Major: English with an emphasis in Writing and Rhetoric
Minor: Photography...