UWL alumnus Rob Greenfield brings climate justice to campus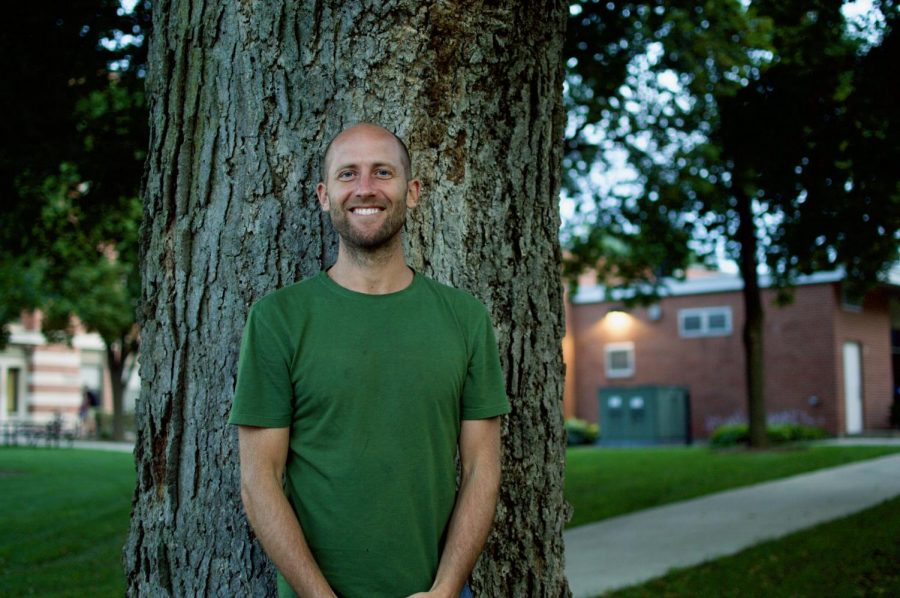 On September 24, University of Wisconsin-La Crosse alumnus Rob Greenfield held an event, "Be the Change in a Messed Up World", in Graff Main Hall's auditorium. Students and community members gathered to hear about his perspective on climate justice and his lifestyle. In Greenfield's 2016 TEDx talk he introduces himself as, "the guy who's dived into thousands of grocery store dumpsters to raise awareness about how much food is going to waste."
Greenfield's event began with him describing himself as someone who engages in extreme projects to catch the media's attention and start conversations about environmental issues. His projects have included dumpster diving for 70 percent of his food for a summer, wearing his trash while living like the average American for a month, biking across the country and living in a tiny house. 
Greenfield explained how he used to be like any one of the "crazy college kids" with a freshman-year goal of being a millionaire by age 30. However, this mentality changed in the 13 years following him earning his Biology undergraduate degree. 
After graduation, Greenfield realized that although he loved camping, fishing and being in nature, he had been living a life that didn't coincide with the protection of those passions. The food he'd been buying came from factory farms and the garbage he'd been producing was piling up in landfills. Greenfield also said the car he'd been driving had probably contributed to America's, "10,000 oil spills a year". The latter was corroborated by The New York Times', "The Rising Tide of Oil Spills", where they cited the director of the Environmental Protection Agency's Division of Oil and Special Materials Control, Kenneth E. Biglane. 
The magnitude of these issues didn't leave Greenfield feeling hopeless. "I realized all of this and felt empowered," said Greenfield. He added, "I was gonna be part of the solution." 
Living in San Diego, Calif. at the time, Greenfield wrote a two page list of small changes he could make in his daily routine. His goal was to make one positive change each week. He began using reusable shopping bags, then changed where he shopped all together, from Walmart to local farmer's markets. Inadvertently, he began eating healthier and drinking less beer. He then started riding his bike everywhere. Greenfield explained how his new habits created a positive feedback loop. "What was good for the earth, was actually good for myself as well," said Greenfield.
Greenfield owned only 111 possessions before he arrived in Orlando, enough to carry on his bike. He purposefully lives beneath the poverty threshold of $12,00, spending only on things he needs. He is currently over ten months into his year long unorthodox project of living solely off food he grows or forages. He shares his life updates with his over 92,000 followers on Instagram and 116,000 subscribers on his YouTube channel. 
Natalia Frinak, a UWL student who attended Greenfield's lecture said, "His talk was super inspiring and important because his lifestyle is breaking social norms to help the planet awaken to the climate situation we are pressed with currently." 
Greenfield encourages people to not feel overwhelmed with the problems in the world, but to, "focus on what you can do."said Greenfield. Lastly, advising students with the biggest lesson he's learned, "Stop worrying about what other people think of you."

About the Contributor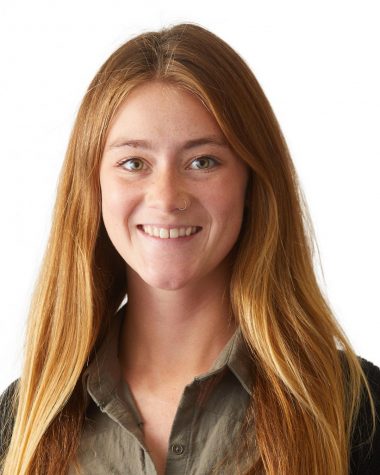 Carly Rundle-Borchert, Photojournalist

Year at UWL: 5th Year
PGPs: She/Her/Hers

Hometown: Bloomington, MN

Major: English with an emphasis in Writing and Rhetoric
Minor: Photography...