Photo Series: Oktoberfest 2019 cleanup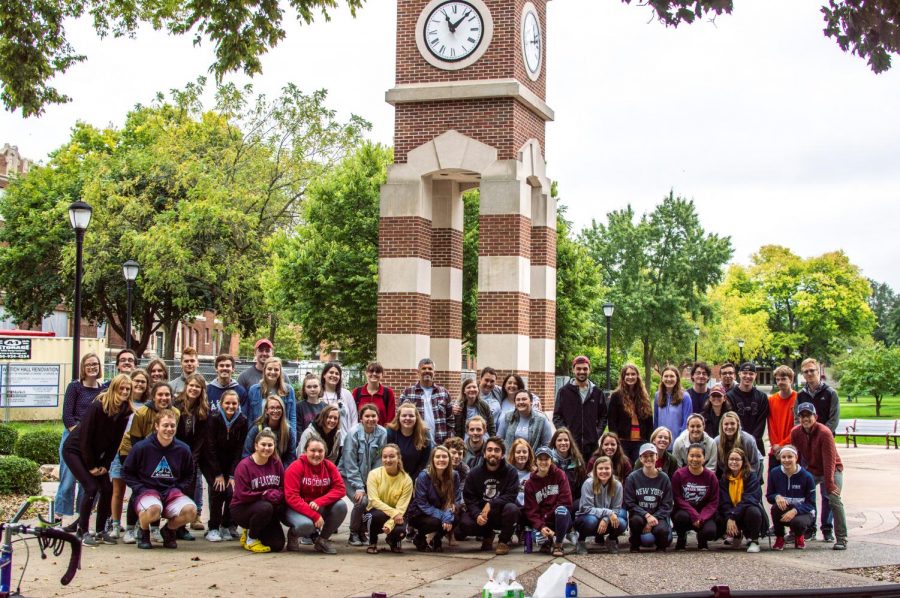 On Sunday September 29, as the 59th La Crosse Oktoberfest weekend came to a close, 55 students met at the University of Wisconsin-La Crosse Clocktower to help clean up their city. 
According to the official Oktoberfest USA website, the La Crosse Oktoberfest, "is one of the few authentic Old World folk festivals held annually in the United States." This fest is said to bring up to 150,000 people to La Crosse. The event originated in Germany as a time to celebrate the change in color and seasons, alluding to last harvest and winter anticipations.
Unfortunately, all good times must come to an end and the end can be a messy one, especially with the influx of people in La Crosse. UWL Green Fund Coordinator Mitch Bunting shared the history and intention of the Oktoberfest Cleanup:
"I've been to the Oktoberfest cleanup with Students for Sustainability the past three years and I think we realize, especially around campus, there's such a need for it. I mean college kids are college kids and they don't really pick up after themselves, so we figured we'd take it upon ourselves.
The amount of people showing up has grown every year which is really cool to see. It's a really cool thing to give back to the community, cause that's what it's all about. The community gives UWL so much; it's about giving what we can back to the community. Students for Sustainability organizes [the Oktoberfest cleanup]. This year we partnered up with Student Association as well, and a couple other groups chimed in, Cru and the community church. I think the next step is reaching out more to the community, see if any other community members want to be apart of it. I think that's the next step.
This event was paid for by the Green Fund. All the bags, the gloves and the donuts were all paid for by the Green Fund. It's another way we're using student money to give back to the community and the students as well."
As students walked around with bags of trash in hand, the UWL Students for Sustainability executives drove around, collecting the bags.
"We've been going to all the intersections and picking up the bags of trash… around a hundred bags," said UWL student Kelly Flynn.
Among those who picked up trash were UWL students Alisha Gilbert, Ashley Van Groll and Ali Nye.
"We're in the Advocates for Youth group on campus. We got an email the other day saying if we wanted to help cleanup campus after Oktoberfest to show up at the clocktower," said Gilbert.
"Most of our volunteer events are involving children, but this is obviously an important think for campus so we were notified that this volunteer opportunity would count towards our hours." said Vangroll.
"Yeah it's important to have fun and stuff but we also have to take care of our campus and our community." agreed Gilbert.

About the Contributor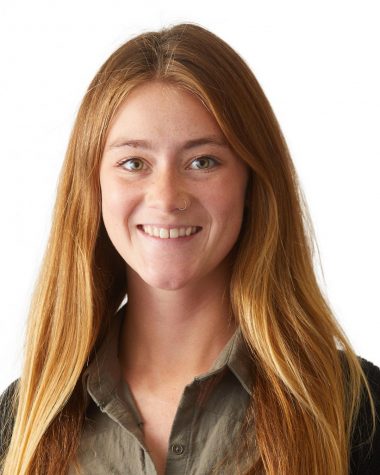 Carly Rundle-Borchert, Photojournalist

Year at UWL: 5th Year
PGPs: She/Her/Hers

Hometown: Bloomington, MN

Major: English with an emphasis in Writing and Rhetoric
Minor: Photography...