UWL Professor Dan Modaff discusses importance of music and the influence of his band, Good Enough
Professor Dan Modaff once went to the supermarket with two of his children, Sayre and Emeri, where they bumped into one of their teachers. Modaff noticed the dumbfounded expression on his children's faces seeing their teacher picking out vegetables and interacting with society outside of the classroom and couldn't help but laugh at the environment his children found themselves in. Modaff, who has been a professor of communication studies for nearly 30 years, sees fit that the University of Wisconsin-La Crosse student body finally know who he is; a well-spoken man with a PhD from the University of Texas at Austin, with accolades covering his office, and a passion for music that most of his students never knew he had. The Illinois native came from humble beginnings and is much more than what he presents to his students.
The youngest of seven children, Modaff's family influence defined his life. With his mother being a talented choir singer and his grandmother an initial factor in piano lessons, his brothers and sister took up music.
"We all started out with a sort of formal training, and I think after a certain age we decided to branch away from that and find something else," said Modaff. For most of his siblings, that meant learning the guitar. Picking up the instrument not only birthed the beginnings of a musically inclined lineage, but also the creation of his own modern folk band. "There's music in the family, and luckily we all got some version of it, and I took that and kept it going in different ways," said Modaff.
His band "Good Enough," comprised of Modaff and his two brothers Larry and John, is exactly that: good enough. At least, for the Modaff's standards.
"The problem with the name is that it can leave it open to people thinking 'oh no, you're actually not'," said Modaff. "To me, the name connotes my family more than our sound. I've tried to focus more on what would sound best for the three of us to play instead of what the name represents."
During the band's conception, Modaff was teaching at Ohio University in Athens, Ohio. Living three hours away from his brother John, who teaches at Morehead State University, they formed a duo to perform for local bars and venues.
"We chose the name Good Enough, it really stuck out to John. We thought that we would start each show by saying 'we are Good Enough, it's not just a name, but a promise," said Modaff.
Emeri and Sayer, Good Enough's biggest fans, are able to distinguish their father's distinct sound from one simple guitar riff. "I have a sort of realm I don't go past," said Modaff. The small in-home studio he has in his basement is where you'd most likely find Modaff during spring breaks, practicing what he calls a 'rounded' sound that he's cultivated out of listening to people he considers his heroes. "Especially out of the singer/songwriter genre, I listen to something that catches my ear and I immediately want to learn how to play it," said Modaff.
For Modaff, the art is what matters most, and the opinions of others are something that's never on his mind. "I don't care if you download something for money, that doesn't matter to us. It's more of a matter to have people hear it and have them be affected," said Modaff.
The brothers Modaff have come a long way from their years of struggling with old cassette tapes which produced a polluted sound. While doable, it proved to be very difficult. "During that time, I was never really recording anything useful; but John was," said Modaff.
Songwriting for Modaff is freeing but taxing at times, and he requires some assistance. Mark Collins, a musician he met while earning his undergraduate at Northern Illinois University, has been Modaff's resource for original material since 1986.
"Mark is a prolific songwriter and the best friend I've had, besides my wife. He comes up with the ideas for a song and then we polish it up from there," said Modaff, who claimed that at least two-thirds of the songs he's written have had some type of influence from Mark.
One of those songs is "I don't want to make good time," a piece he wrote while driving to his father's funeral. "About three-quarters of the way into my drive I thought to myself 'wow, I'm making good time'," said Modaff. "But honestly, I didn't want to make good time, I didn't want to have to be there. The rest of the drive I spent writing that song in my head."
Collins, who lived close to where Modaff was staying, stopped by to pay his respects and to hear Modaff play the song on his traveler's guitar. As Modaff's supportive collaborator, he loved it, calling it his "best one yet."
Modaff took to creating this song in a more positive manner, wanting the song to sound more relatable than sappy or depressing. It's upbeat and bright, folk-like vocals make it seem more commemorative than mournful, keeping the joy in the song that initially draws him to the guitar.
Earlier in the year, his wife Jennifer also lost her father. She wrote down some words for Modaff to embed into a song, but she didn't want anything melancholy or dreary, because that's not how she remembers him. The result was "your arms around me," a bluegrass tune portrayed gleefully, with quick picking motions and emotional vocals from Modaff.
Jennifer, who is also a communication studies professor at UWL, was raised as an only child and took her loss hard. Having already worked together on projects and other research studies, collaboration on songs came very easily for the couple. "This is our first true collaboration, Jennifer being the co-writer," said Modaff, making it seem very personally rooted into his family life, just the way he likes to go about making music.
Both of these songs have been published in Wisconsin. "Brandon Hills Publishing" editor Marsha Brown gave Modaff a 2-3 year single-song contract for both songs, an exciting step into a smaller market that Modaff is now more comfortable with.
"For a while, I had dreams of Nashville and big publishers, but at this point in my life I know now what I'm actually capable of," said Modaff. "This past summer I let those dreams go, and I feel so much better. So if something small or medium comes from it, and people find enough interest to want to record with me, then that'd be a dream come true."
The performance element of both teaching and playing music fall hand-in-hand for Modaff. Larry Modaff is also involved in communication studies, working as a professor of market-based communication at Waubonsee Community College in Illinois. Pondering how odd it is that he and his two brothers entered the same area of study, having even attended some of the same masters and doctorate programs, Modaff said, "We've actually never really talked about it. It just so happened that Larry applied at the same master program in communication as I did after I had been unsure with my business track at the time, and Larry feeling like the corporate life he had been living wasn't enough; but we definitely take after our brother John, who did it first."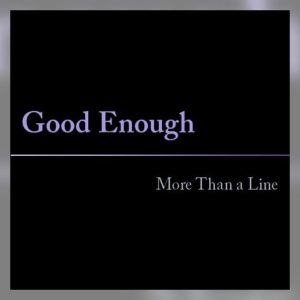 The benefits of being a communication studies professor bleed into the concept of music performance, a process that Modaff feels has grown over time. "Being the person I am causes me a lot of anxiety to stand in front of people, but once I'm up there I can sort of transport myself and let that stuff go," said Modaff. "Obviously my students don't see it, and it's the same interaction I notice whenever I play music."
His students see only the professional side of Dr. Modaff, without ever meeting the sweet essence of Dan Modaff, who said his job "demands" that he displays his performance side. "The classroom is a special place that these students are paying for, so what I'd say to teachers looking to express a more personal side to their students is to do so in an informed way. Let it rise from questions and in small amounts. Be careful with what you share, but don't hesitate," said Modaff.
Modaff has four children who he adores enough to push aside music in order to prioritize their needs. Sayre has Arthrogryposis, making it difficult for him to fully utilize his hands and feet; Emeri, his youngest, has albinism; and his 13-year-old son Caden is on the autism spectrum.
While teaching at Ohio University he met his wife Jennifer, who was a doctoral student with a young daughter, Ryley. A couple of years later, after running into each other at a conference while Jennifer taught at Northern Kentucky University, "we realized that we did kind of like each other," said Modaff. They were married the following year.
Modaff earned a department chair position at Western Kentucky after the wedding but found it hard to live there once Caden was born. "Our kids were somewhat allergic to western Kentucky," Modaff said with a light chuckle. "and we saw these two jobs here at UWL and we managed to get these positions doing the same thing." While having two different lines of study, they still regularly research and write together. Ryley, now 19, is a sophomore at UWL and a member of the UWL Poms team.
"Statistically, I have so many siblings that one of us should have ended up in jail," said Modaff. Instead of serving jail time, his other brothers and sister practiced some form of performance-based art. Ken, his oldest brother, is a talented keyboardist who plays in a cover band in Illinois. His sister Mary is a vocalist and guitar player and spends time performing in choirs just like her mother did.
His brother Bob spent some time in New York as an actor, where he displayed his beautiful voice and acting skills before settling down in Minneapolis. His brother Phil was once a great guitar player, who hasn't played for a while, but his kids have taken their right as Modaffs and ran with it. Modaff's nephew is a great percussionist who currently resides in Nashville trying to promote his band, practicing and recording with them in professional studios. Phil's daughter is also a great vocalist and songwriter in Chicago.
"It just kind of made its way around, they're all successful and have been great influences on me, and it's great to see the interest in music being passed on to a new generation," said Modaff.
Having children with special needs means a defined line in priority for Modaff and, because of this, he is unable to play many venues. "I aim to seek out venues, but I need to stabilize my family first," said Modaff. "Life kind of takes over, but I'm honestly ok with it." He's still been able to make an impact here in La Crosse regardless of his most important considerations.
Last year Modaff was a finalist in the Great River Folk Festival, a prestigious music event held each year in late summer, with his song "Never talked so little." The song came from the perceptive of his brother's experiences, making them his own while still embodying his family's influence in the song.
Modaff spoke a great deal about what music means to him, pointing out how at the end of "I don't want to make good time" he removes the instrumentation to pay homage to his father's annoyance for loud noises. "I messed up one of the instruments during the recording process at the time, but I thought to myself 'well, dad used to always say 'turn that down,'" said Modaff.