A student's petition for an open forum on sexual misconduct reaches over 500 signatures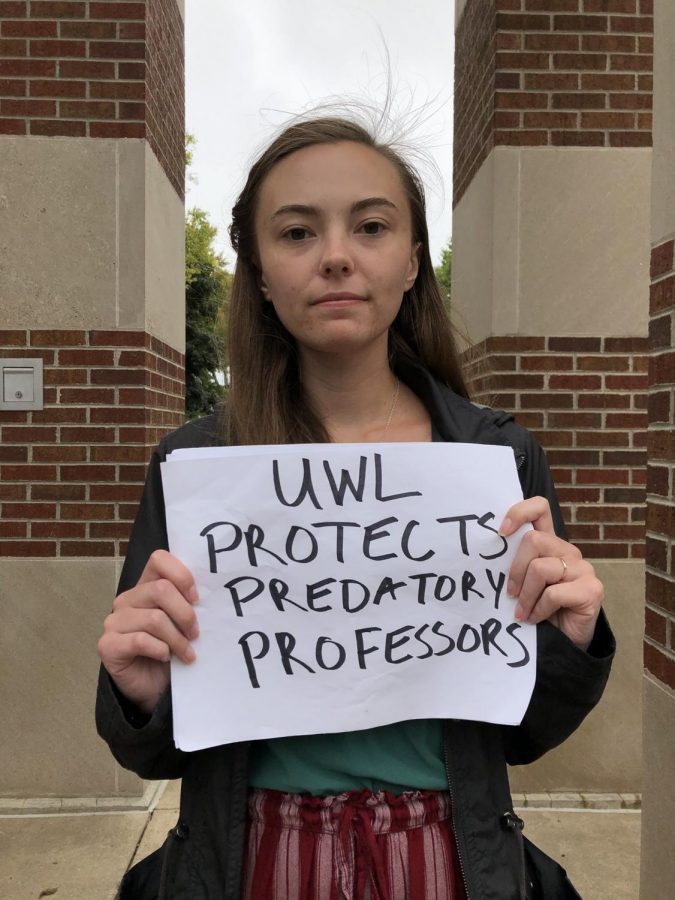 In the United States of America, the signing of a petition is a legal act that, if the petition is deemed significant, requires a governing body to elicit a response to requests of relief, favors, or privileges. Legal standards maintain that to warrant a response from a government official, petitions must reach a tallied number of signatures within 30 days. This fall semester, senior Kendra Whelan is undergoing the petition process at the University of Wisconsin-La Crosse. 
 The petition itself was not Whelan's first plan of action. After several incidents involving the issue arose on campus this year, Whelan says she emailed UWL's Administrative team in hopes of finding what she thought was an amicable solution. 
"Before I published my petition online, I did email [UWL Chancellor] Joe Gow and around fifteen other administrators, and the Title IX team, the confidential support staff that we have… saying I think we should have an Open Forum, and asking when they foresaw that happening," said Whelan, "Nizam Arain was the one who replied to that email, saying he thought it was a good idea. Which was good news. The chancellor is supposed to have open forums, it is well within is job responsibilities and resources. I didn't receive a response until I sent a follow-up email about a week later, and that is when Chancellor Gow responded saying that he wasn't going to have one."
Whelan says that she knows supporting the protesting process is difficult, so she created the petition so that students would have a more accessible outlet to voice their support. "Joe Gow just sees me at the clock tower, but if I have a petition with signatures…  that has more weight to it." Whelan also said that in those initial emails she included a thorough list of questions, from both herself and other students, so that those who would host the potential forum would not feel unprepared to address the issues.
"I haven't declared victory on it yet — which is a thing that you can do with petitions, just because there hasn't really been a victory. But there is at least a lot of people who agree that we need to have this conversation," said Whelan.
Whelan also included in her interview with The Racquet Press that the Student Senate was addressing the issue as well, before she created the petition, almost as soon as the allegations became public. Thus, in addition to the weight of the petition itself, Student Senate passed a resolution to approach Gow about an open forum. As such, it was they who presented Whelan's petition to the Chancellor.
"The student body president did give it to Joe Gow, as part of the resolution that student association passed asking him to host an open forum. That was one of the other documents she gave him in support— along with letters from faculty, academic departments, and staff."
According to the Wisconsin State Legislature, to gain legal significance in the eyes of a judge, a petition must accumulate 10,000 signatures within 30 days. However, to gain legal significance in the eyes of the court—or to be declared on the national petition database— the petition must accumulate 150 signatures within that time period. Whelan created her petition in October and says that within five days she had over 500 signatures. 
Despite its legality however, the administration has offered students and Whelan alike little to no response. Gow, after the initial request, has not commented on much of the conversation surrounding the topic, says Whelan:
"I haven't spoken with Gow face-to-face. But he has walked past me at the clock tower three times. He hasn't said anything besides hello, which is interesting because Vice Chancellor Vitaliano Figueroa did speak to me — on the third or fourth day of my protest — he asked me why I was there, and then how I was doing. So at least Vice Chancellor Figueroa cares. As an administrator it is his job to talk to students."
On Tuesday, Oct. 29, Campus Climate will host their own 'open forum'. A listening session to help clear up confusion and offer information to those who feel they have been displaced as community members. Title IX Coordinator Nizam Arain will be present. 
Whelan stresses that she understands the delicacy surrounding the cases currently under open investigation, and she believes the student body does as well. She only asks that we have a conversation to address the intricacies and implications of UWL policy. 
She wants students to feel they have a voice amidst the hierarchy, and empower them to use it: 
"Mostly I want students to know that they have every single right to protest. They have every single right to ask them what changes will be made to keep this from happening again. I know it can be really scary to talk to the Chancellor or email him directly, but you have every right to. He does work for you. He works for us. The reason he has a job is because of the University and the students there. And we can only contribute to the university as students academically by staying informed and helping it to remain the institution of higher education that it is supposed to be." 
Click here to access or sign Kendra's Petition 

About the Writer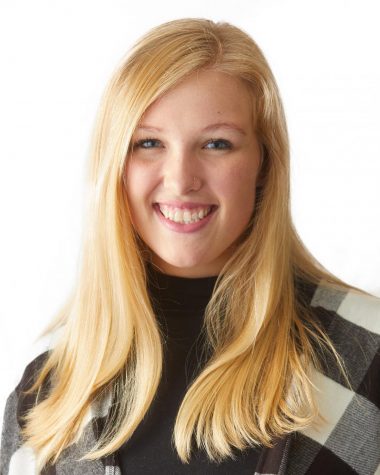 Maija Sikora, Managing Editor

Year at UWL: Junior
PGPs: She/Her/Hers
Hometown: Franklin, Wisconsin
Major: Communications with a Media Studies emphasis
Minor: International...