Photo Series: El Día de los Muertos at UWL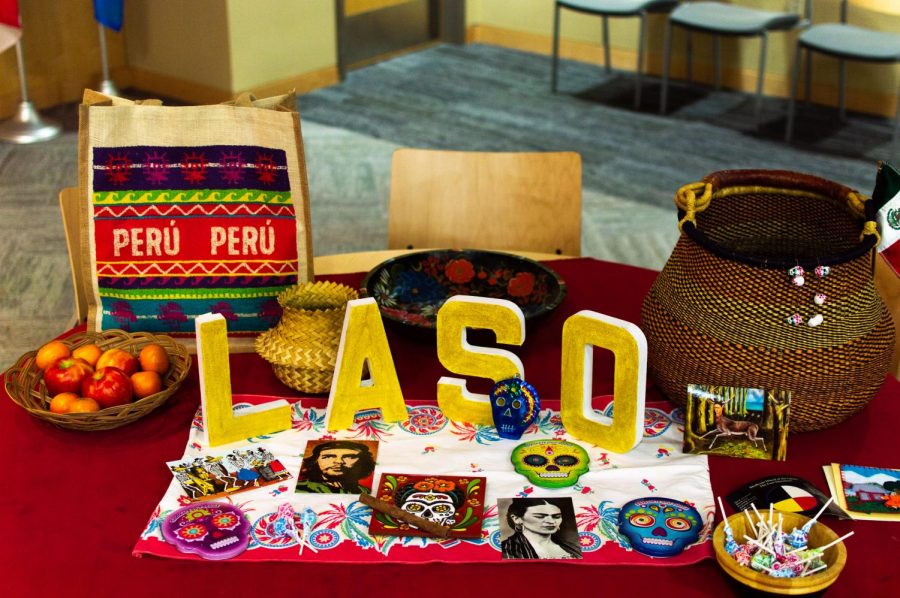 On Oct. 30, UWL's Latin American Student Organization (LASO) helped to organize the Día de los Muertos ofrenda in Centennial Hall's Hall of Nations room. This specific ofrenda was dedicated to remembering, honoring, and celebrating the lives of children, mothers, fathers, etc. who passed in recent shootings and border violence near the American-Mexico border.
UWL student Illyana Prado said: "It's a misconception that el Día de dos Muertos intertwines with Halloween. It really doesn't. It just happens to fall on the day of Halloween, October 31st, the starting date. It's a mix of a religious holiday and a cultural holiday. It's really big in Mexican culture as well as other Latin American countries. Today our ofrenda is specifically dedicated to those who have died in El Paso [TX], died crossing the boarder, these recent events. We have pictures of them with their names and ages. It's more of a celebration of life than a mourning. We think of the people that passed away and put things that they would like up there. We have foods, mirrors, sugar skulls, religious symbols such as crosses and the Virgin Mary. The incense is supposed to draw the spirits in; there is cinnamon which represents love. We have candy since there are a lot of kids up there."
Prado commented on the portrayal of Día de los Muertos in the popular 2017 animated Disney film, Coco.
Prado said, "I really appreciated Coco. You can see how there's love between family members and the spirits, people who have passed away. Again it shows a celebration of life, knowing that your loved ones are looking after you. The bright colors in the movie represent the culture beautifully. Coco is based on the city of Guanajuato, Mexico—the big buildings and colors— that's what it reflects beautifully. That's where my dad is from, his side of the family. You can easily compare the beautiful imagery there and architecture."

About the Contributor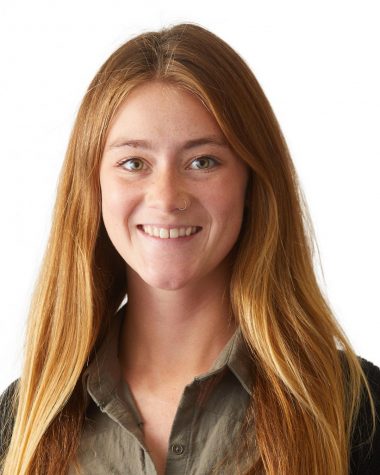 Carly Rundle-Borchert, Photojournalist

Year at UWL: 5th Year
PGPs: She/Her/Hers

Hometown: Bloomington, MN

Major: English with an emphasis in Writing and Rhetoric
Minor: Photography...