Uptowne Cafe and Bakery owner discusses small business work and mentorship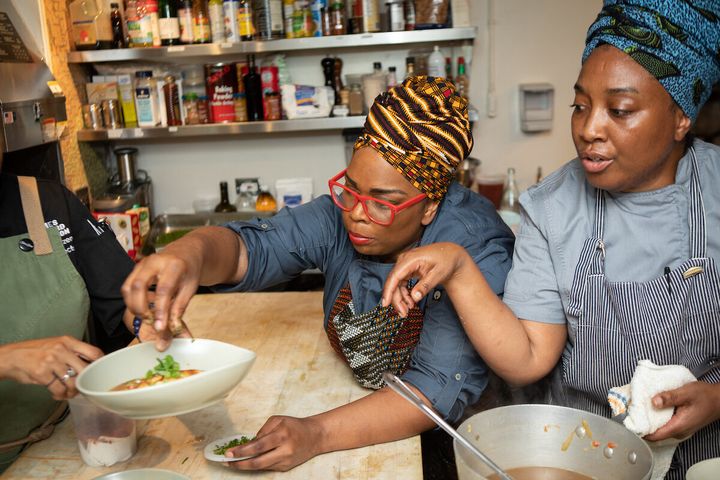 Uptowne Cafe and Bakery, a member of the La Crosse area for three years now, features a menu of Southern-American foods prepared with foods from local vendors around La Crosse. With hours of operation mostly catering to lunch and breakfast menu options include chicken and waffles, a selection of oatmeals, hash browns, biscuits, and shrimp and grits. They also are one of the only bakeries in the La Crosse area to create both sweet potato and pumpkin pies for their holiday catering business. 
Owner Adrian Lipscombe, in an interview with the Racquet Press, said that her menu items are created from organic and locally grown vendors from the area. "We try to purchase as much locally as we can, within the season. So we work with local farmers from around the area on products and our menu changes seasonally," said Lipscombe. 
By utilizing local supplies she not only supports local farmers but also encourages collaboration with community members in her business. Lipscombe said, "And we love that we have the farmers market across the street in spring and summer that we are able to buy vegetables from – they help us decide what our soup of the day is going to be, and things like that." 
Having moved her bakery from Austin, Texas to start a business in a smaller city, Lipscombe said that despite the culture shock, her transition was pleasant, "The dynamic of coming from a large city to a small city can be difficult. Sometimes a lack of experience for employment, is difficult, trying to find a person to fill the position. Everything that we did, we paid for ourselves. I didn't really have any issues finding inventory or farmers in the restaurant or hospitality business, with helping us do that." 
When asked what prompted her to move, she said, "I was working with the community on the North Side on a revitalization project, on the 1200 block of Caledonia. My family and I were looking to move from a bigger city to a smaller city. The stars aligned for us to have found a spot to open a space and also help be a catalyst with the community for revitalization." 
Lipscombe said that her business has been successful both in sustaining itself and creating a name and a place for itself in La Crosse. As a woman of color small business owner, her goal has been creating a space for others to grow their dreams in her wake. 
"I want to open a door and create a pathway for other female and minority business owners, to be able to open their own small business. But just also showing, and breaking down the stigma that minority-owned businesses can be successful too. We don't have too many in La Crosse," said Lipscombe.
According to the US Census Bureau, in La Crosse County, 1.6% of the population identify as Black or African American. As small business owners, women face a number of challenges in entrepreneurship. According to the Ellevate Network, a corporation dedicated to providing resources and validation to professional women, entrepreneurs of color often face a lack of representation, networking challenges, and lack of access to capital and funding. 
"This is reflected in the dismal percentage of women as angel investors (less than 20%), venture capitalists (less than 10%), and in female-led startups (less than 5%)," according to Ellevate Network's Certified Public Accountant Salone Lopes. 
In addition to financial and resource challenges, Lipscombe also noted a lack of mentorship as one of the common issues that minority owners face. She said that she involves herself in community outreach and puts herself in a mentor position to those looking to start organizations. "We are here to help people and entrepreneurs that are interested in starting their own small business and we dedicate a lot of what we do to working within the community," said Lipscombe. 
A community member in La Crosse for three years now, Lipscombe stays active by maintaining a relationship with the city. She is a city planner and says staying involved is important to her both on a personal and professional level. "I'm also a city planner. I'm very interested in the dynamics of where La Crosse goes in the next 20 years, and what does that look like, and how can we influence more entrepreneurs and innovators to be involved in the development of La Crosse." 
It is important to Lipscombe that her business has a place on the La Crosse stage both to spread her homestyle cooking, and to encourage other potential business owners to join her in expanding the vocational range of La Crosse. She hopes to simultaneously develop her own business, strengthen the minority business owner presence, and grow the La Crosse sense of place. 
"We feel like we are a heart in the community. People are able to come in and communicate. We have police officers that come by, the Mayor comes by sometimes, city workers are there. But we also cater and donate to non-profit events," said Lipscombe. "For us, it's about making sure that we are ingrained in the community."

About the Contributor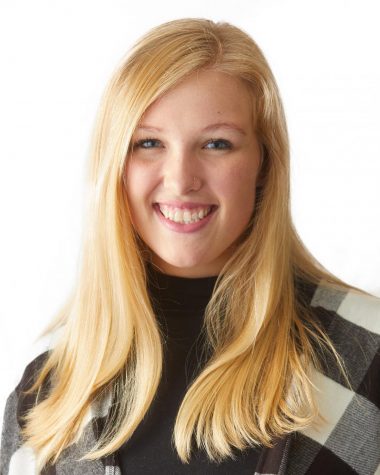 Maija Sikora, Managing Editor

Year at UWL: Junior
PGPs: She/Her/Hers
Hometown: Franklin, Wisconsin
Major: Communications with a Media Studies emphasis
Minor: International...