Humans of UWL: Ben O'Connell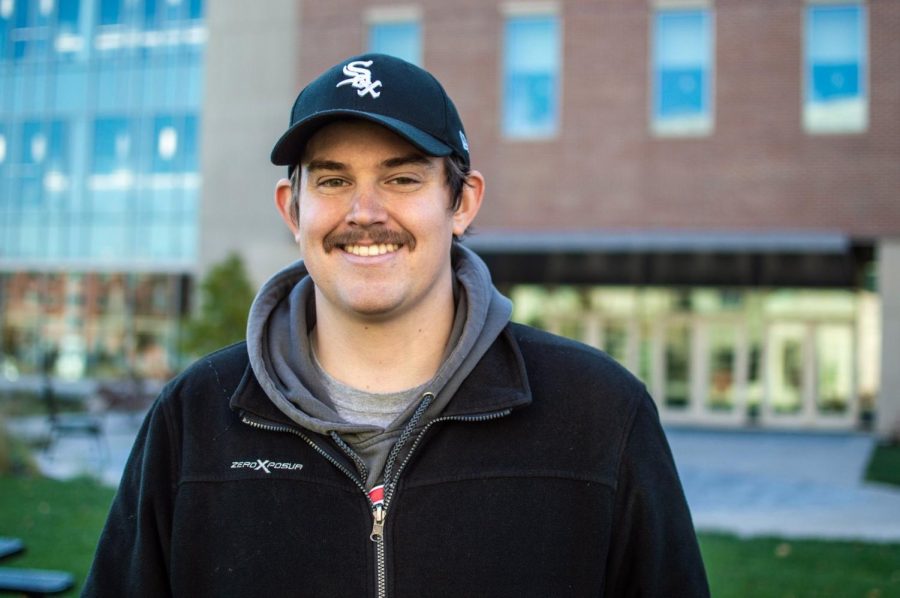 "I did my first stand-up comedy my freshman year at St. Cloud State in Minnesota; probably about 17 of the 20 that showed up were my football teammates. That went okay. I had a couple jokes, but to be honest every comedian out there are absolutely terrible when they start. I was not good. Loved comedy, had for years. Got into comedy watching people like John Mulaney in high school," said fifth-year UWL Senior and former UWL Student Association President Ben O'Connell.

O'Connell added, "Since then it's been a little rough. We're in somewhat of a comedy dessert in La Crosse. Recently, though, there have been a few guys in La Crosse that have started something called 'Big Bluff Comedy'. They host open-mic nights at Pearl Street Brewery, so I've been able to do that a few times. But over the past few years I've been able to get on stage the most in Madison. They have one best comedy scenes of a non-major city in the country."
"I really love performing. I've always tried to find unique angles to things, specifically in my own life but also things I'd really love to criticize. The things I talk about on stage are the things I would bring up in a political context. Some of my jokes on stage are about working for a political party—all the crazy things that happen with that," said O'Connell.
O'Connell said, "Part of comedy is just getting through life; it can get difficult sometimes, but comedy can cure almost all. So I like to focus on political issues when I can with my stand-up and also just ridiculous things about myself, like why I have decided I won't ever join the military… I feel like I'm too big of a target. I'm like 6'5", 250 lbs. I'm very easily spotted. Never won a game of hide-and-go-seek in my life."
O'Connell produces comedy sketches with his roommates under the name Watergate Radio Productions.
"All in all, comedy is about having fun and just bringing people together over the ridiculousness that is life," said O'Connell.
O'Connell and other local La Crosse comics will be performing at Pearl Street Brewery on December 14. #humansofuwl

About the Contributor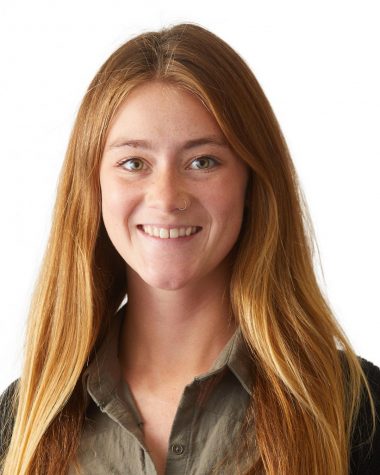 Carly Rundle-Borchert, Photojournalist

Year at UWL: 5th Year
PGPs: She/Her/Hers

Hometown: Bloomington, MN

Major: English with an emphasis in Writing and Rhetoric
Minor: Photography...