Photo Series: "Right to Life" anti-choice demonstration
On Saturday, Jan. 18 a "Right to Life" anti-choice demonstration was held outside of Gundersen Health System in La Crosse. Marie Allen and Jimmy Steuck, members of the La Crosse Life League, spoke with The Racquet Press.
"We believe that life begins at conception; so that abortion is the taking of a human life, and we believe that that is wrong," said Allen.
"In La Crosse Life League we work to promote a culture of life because we feel that life should be protected from the moment of conception until natural death," said Allen.
The La Crosse Life League gathers for prayer, letter writing and protests.
"One of our ongoing protests is outside of Planned Parenthood on the northside of La Crosse every Monday. We also, with some of the funds we are able to raise, sponsor people to go to the March for Life in D.C.," said Steuck.
"We do not come out here to condemn women who have had abortions, because we know that many times abortion is not their choice, they feel pressured by their financial situation, pressure by the baby's father, or family or friends to have the abortion. I strongly believe what Mother Teresa said that abortion is profoundly anti-women because I don't think a woman would choose freely without any other pressure to do away with her own child," said Allen.
La Crosse Life League is an affiliate of Pro-Life Wisconsin.
About the Contributor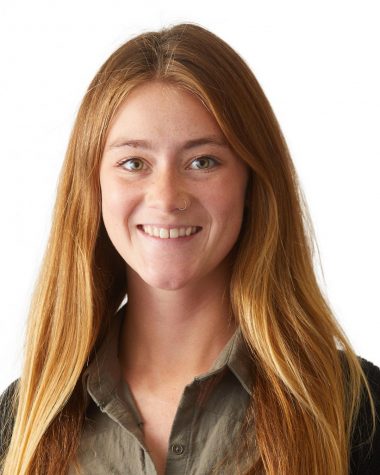 Carly Rundle-Borchert, Photojournalist

Year at UWL: 5th Year
PGPs: She/Her/Hers

Hometown: Bloomington, MN

Major: English with an emphasis in Writing and Rhetoric
Minor: Photography...