School breaks bring challenges for local businesses
During the University of Wisconsin-La Crosse breaks between semesters, most students return to their hometowns or travel, leaving La Crosse much emptier than the school year. For students, this means a break in studying and a chance to work or relax, but for the local businesses in La Crosse, this means a dramatic decrease in their clientele.  
"Students, particularly in the campus area, have a big economic impact in our community and when they're not here, that's definitely felt," said Laurie Miller, owner of Cool Beans Coffee Shop and UWL senior lecturer in economics.  
"School breaks greatly affect our business, we see sales drop by anywhere from 50 percent to 75 percent," said Will Jedlicka, owner of The Twisted Moose and Legends bars in downtown La Crosse that are mainly attended by college students. "The seasonality of this business is challenging. Revenue is great during the school year but preparing for slow times requires planning and saving."  
Owner of The Eagles Nest, a bar located near the UWL campus by Mitchell Hall, Tim Hesse, said that his business is down between 40 and 50 percent during summer vacation, and down 10 or 15 percent during winter break. "During the winter break the loss of students isn't as noticeable due to UWL winter sports, football playoffs, and [the] holiday party season," said Hesse.  
The Eagles Nest also hosts a variety of events throughout the week, including Bingo on Thursday nights. Hesse said that 95 percent of Bingo participants are college students, meaning that the attendance drops dramatically during school breaks.  
Business owners around La Crosse have different ways of preparing for their anticipated drop of business during breaks from school. Jedlicka said that he has to plan carefully and save to prepare for the slow times in business.  
Miller said, "Typically during the school year, we're open until nine at night to accommodate people who want to study in the evening. But during J-Term…we start closing at six and we won't be open again until nine until the first day of UWL classes."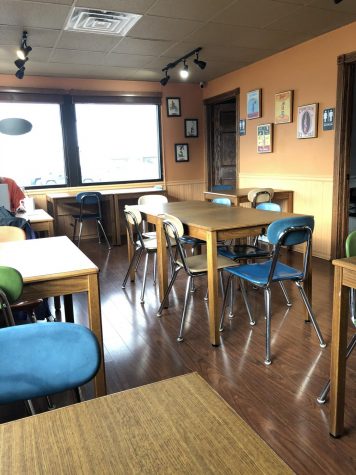 "We mentally prepare for the slower times," said Miller, "We try to adjust our expenses in those slower times accordingly, by having less staffing and buying less materials."  
Additionally, many businesses experience a loss in staff during school breaks, as student employees leave La Crosse. Hesse said he does not hire anyone who lives in the dorms at UWL and only hires people who are willing to stay and work over break so that he avoids being short-staffed during school breaks.  
"We do cut our staff at the same time [as school breaks]," said Miller, "Basically, half of our employees went home for winter break and half stayed, but those that stayed want more hours." Miller said that they use the slower time to do deep cleaning, but she and the baristas prefer it when the shop is busier.  
However, for some residents of La Crosse, the decrease in the student population isn't a negative part of school breaks. "For some patrons of our business, I think they like it, because they're not fighting students for tables," said Miller, "If you come in here during the month of January, you'll often find older individuals journaling or reading."  
"I think maybe one positive is for people who aren't college students who might feel intimidated by coming in and hanging out while they're the only non-college student here," said Miller.  
Jedlicka said, "The energy in Legends and The Twisted Moose when they are busy is awesome. I definitely appreciate the college students who bring us business."  
About the Contributor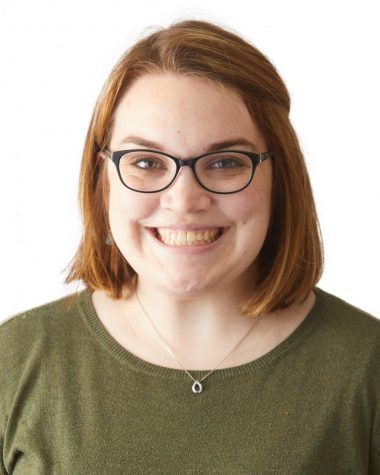 Kayleigh Marshall, Multimedia Editor

Year at UWL: Senior
PGPs: She/Her/Hers

Hometown: Portage, WI

Major: English with an emphasis in Writing and Rhetoric
Minor: Creative...