Driftless Skincare supports community charities
Sara Kujak started her business, Driftless Skincare LLC, after she discovered she had several allergies to synthetic ingredients and chemicals found in most skincare products. She began making her own skincare products for herself and her family using only natural ingredients and started selling her products after she started making too many for her family to use.  
One of Kujak's subscription services is the "Cause Box," which costs $25 a month. $5 from each box is donated to a local, national, or global charity. According to Driftless Skincare's website, "Every Cause Box includes a little bit of everything, including a variety of soaps, balms, creams, and a handmade gift from a local Driftless Region artisan." In the past, these gifts have included candy, maple syrup, coffee, and ceramics, all from local artisans.  
Kujak said that she started Cause Boxes in September 2018, and only had two subscribers for her first box. She said that her February box will be sent out to 19 customers.  
Kujak donates the proceeds from the Cause Boxes to different local, national, or global charities, which vary from month to month. She chooses what charity to donate to based on the suggestions she gets from her customers, as well as the need she sees in her community. For example, she said she often fills a local Little Free Pantry in January and July. In January charity work and donations are down after the holiday season, and in July students don't have access to school lunches and may be missing a meal.  
Kujak said she tries to fill needs such as these in the La Crosse community. She estimates that her January Cause Box donation to local Little Free Pantry provided 84 breakfast servings and 26 dinners for a family of four.  
Driftless Skincare's website says, "By sharing our passion for helping others with Cause Box, we can work together to make a larger donation to a variety of causes and organizations, crafting a bigger, lasting impact."  
Kujak said that her customers are very enthusiastic about receiving their Cause Boxes. Most customers come to Driftless Skincare and pick up their box every month, while some live out of state and have theirs mailed to them. Kujak asks her customers not to post the contents of the box until she confirms that everyone has received theirs so that the contents can be a surprise for everyone. 
The Cause Boxes go out on the fifth of every month, and customers make arrangements with Kujak to pick up their boxes sometime on the fifth. She said that her customers are always very excited to get their box, and sometimes open them in their car before driving away.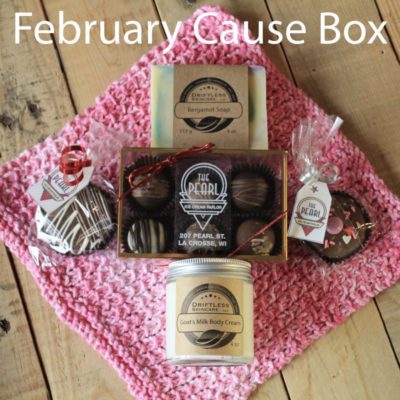 Kujak said she is very methodical when choosing what to put in each month's box and themes the content of the box around the month they are being distributed. Last February the box contained chocolates from The Pearl and pink washcloths in honor of Valentine's Day. In March she included green soaps and a small pot with dirt and seeds to grow a plant in honor of St. Patrick's Day.  
As well as working to support local businesses and charities, Kujak gets as many ingredients for her products as possible from local suppliers. Most of her products are vegan, and Driftless Skincare is a Certified Cruelty-Free company. Kujak also includes a full ingredient list for every product she sells so that her customers are informed of what materials they are putting in contact with their skin.  
For more information about Driftless Skincare LLC, and Cause Boxes, visit their website.
About the Contributor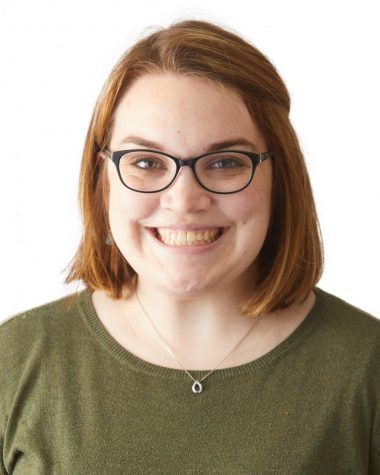 Kayleigh Marshall, Multimedia Editor

Year at UWL: Senior
PGPs: She/Her/Hers

Hometown: Portage, WI

Major: English with an emphasis in Writing and Rhetoric
Minor: Creative...