Janus named head coach for UWL football program
University of Wisconsin-La Crosse has announced its new head football coach after narrowing between two candidates and hosting an open forum last week.
Coach Matt Janus will serve as the 14th head coach in UWL's football program. Janus, the former defensive coordinator, and interim head coach will succeed Coach Mike Schmidt, who announced his departure with the program in early December, after receiving a position as the head football coach of Northern State University in South Dakota.  
Many of the players claim they look forward to working with Coach Janus. Josiah Goerlitz, current defensive line for UWL thinks that Janus' previous experience with the team will only benefit the program. 
"He was here when the program turned around from being a 3-7 team to a 7-3 team," said Goerlitz.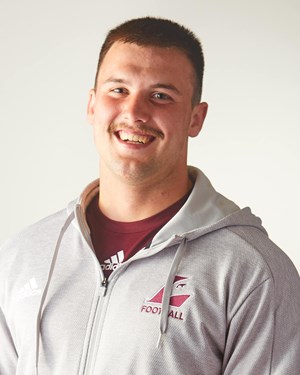 In 2015, two years before Janus was named defensive coordinator, the Eagles finished with a 3-7 record before improving to a 5-5 record in 2016.  
Since his arrival to UWL as defensive coordinator in 2017, the Eagles have had a record of 22-8, and have held opponents to roughly 20.2 points per game. In 2018, the Eagles finished in the top four of six of the defensive categories in the WIAC. 
Goerlitz sees a bright future for the program under Janus. 
"I think he will be the coach that will take us to the playoffs and makes us national championship contenders," said Goerlitz.  
Gurtej Grewal, junior defensive end, also claimed to be excited about the Janus' new position. 
"I think I speak for the team here when I say that I am really excited for him and for the future of our team. As a defensive player under Janus, I saw firsthand his football expertise and experience, and I think that he'll be able to move into the head coaching role seamlessly," said Grewal.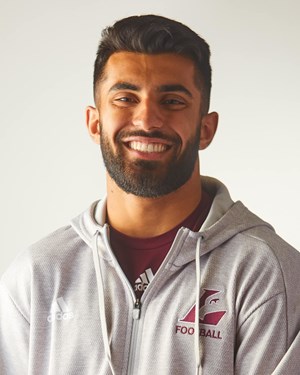 Janus looks forward to creating a "first–class experience" for his student-athletes.  
"I am a true believer that the college years are so special to the lives of young people, I want to make sure that their time spent in our football program, at our university, and in our city we are surrounded with positivity, fun, and love," said Janus. "We will play an aggressive style of football in all three phases of the game, and we will play with a championship style that reflects the tradition of what La Crosse football should be."