Letter to the Editor: Shine A Light On Slavery Day is Feb. 13, 2020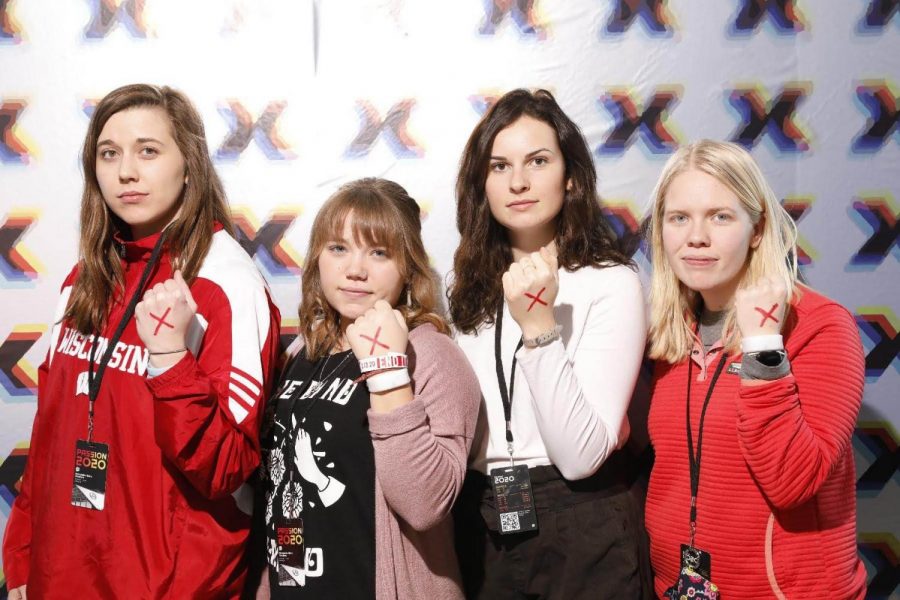 Natasha Stubbe, Guest Contributor
February 13, 2020
On Thursday, Feb. 13, you have the opportunity to raise your voice for the 40,300,000 human beings whose voices have been taken away. Shine A Light On Slavery Day is a day dedicated to raising awareness about the reality of modern–day slavery, or more commonly called human trafficking. 
This day has been in effect since 2013 when END IT, a coalition of 17 of the world's leading anti-human trafficking organizations formed. END IT, among many other organizations and volunteers, is currently on the front lines in every corner of the world to bring awareness, prevention, rescue, and restoration to those trapped in various forms of slavery.  
Each year END IT assigns a day in February solely to raise awareness of this universal issue. Shine A Light On Slavery Day consists of individuals, friends, coworkers, strangers, etc., drawing a red "X" on their hand, taking a picture and posting it to social media with the hashtag #enditmovement.
In recent years, the #enditmovement posts from Shine A Light On Slavery Day have received local, national, congressional, and international attention and action. Changes are continuing to be made all around the world to bring freedom to everyone.  
We live in a world where we should all be in agreement that one person is slavery is one too many. Slavery is outlawed in every country around the globe, yet it remains a problem in 87 percent of those nations.
This results in a booming industry of over 150 billion dollars annually. Without everyday people like ourselves, the enslavement of human beings will continue to persist, and change may never come. You cannot take stand against something you do not know exists. But now that you do… 
From 10:30 a.m. to 2:30 p.m. on Shine A Light On Slavery Day, University of Wisconsin – La Crosse students Natasha Stubbe and Hannah Dekeyser will be tabling in the Student Union with resources and a backdrop for you and your friends, colleagues, peers, etc., to get your picture taken or to learn more about what you can do to take action against human trafficking. They invite you and everyone to stop by during those hours if you can.
"Nothing happens just because we are aware of modern-day slavery, but nothing will ever happen until we are." – Gary Haugen, CEO of International Justice Mission (IJM; one of the END IT Coalition partners) 
Awareness is only the beginning, and awareness must lead to action. Join the #enditmovement on Thursday, Feb. 13, 2020.  
Here is the link to END IT's website: https://enditmovement.com/ 
Congress can appropriate up to $37.5 million to help end slavery in 2021. But, they won't do it if they don't hear from you. Text ENDIT to 52886 to tell your representatives to take action now.  
Report suspected trafficking to the National Human Trafficking Hotline by calling 1–888-373-7888 or texting 233733. 
____________________________________________________
Letters to the Editor do not reflect the beliefs or values of The Racquet Press.