Volume 20 of "The Catalyst" debuts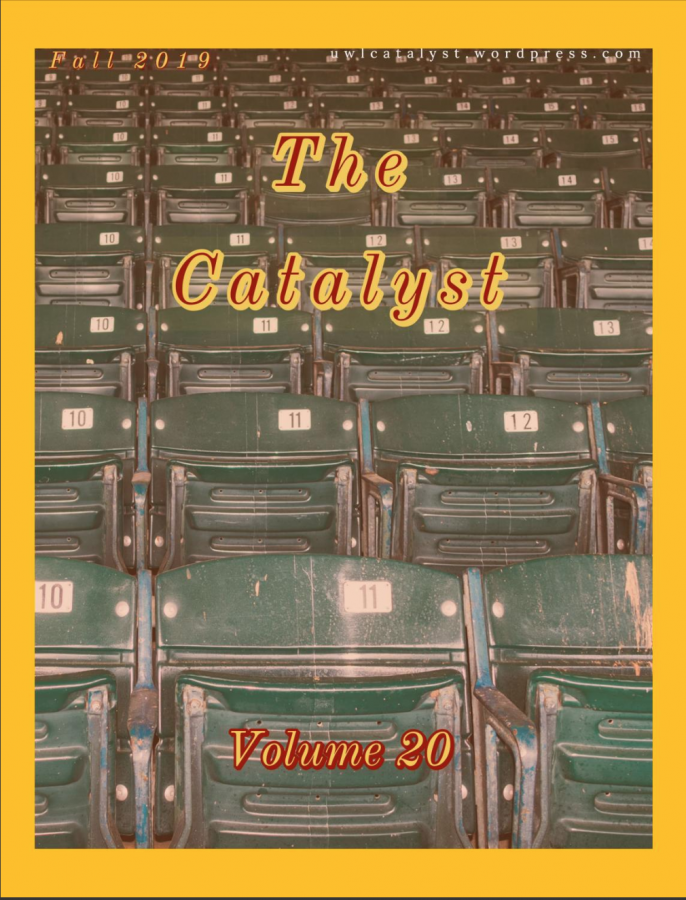 Alexia Walz, Arts and Entertainment Reporter
February 17, 2020
"Art is a very expressive thing and it is a really free way to share how you feel about the world or your perspective on the world. It helps you view the world in a more well-rounded way, so I think it is important to be aware of your community's collective voice. UWL  has its own community and we all spend a lot of time in this entity, so it is important for us to be aware of how people feel," said Abby Duncan, managing editor of "The Catalyst," UWL's undergraduate literary arts journal.
 According to the Catalyst's website, it is "an undergraduate publication for the UWL community." The publication features students creations such as music, visual art, photography, poetry and prose.  
Luis Acosta Jr., editor-in-chief of the Catalyst, said that the magazine was not originally in this format. "The Catalyst has been around since the late '70s. It started out as a newsletter that would be sent out to honor students here at UWL. Sometime in the early '80s, it became a creative outlet for English and art students to express their talents or what they study, essentially." 
After taking literary journal production/publication (ENG 320) last spring semester where students put together The Steam Ticket, a third coast review, Duncan became managing editor of the Catalyst. "I was the poetry editor [for the Steam Ticket] and I really enjoyed that aspect of making a journal. I wanted to see what people on campus were making. I write myself, so seeing what other people write is inspiring to me personally." 
"I also did the Steam Ticket last semester and after talking with Dr. William Stobb, I made my case for being editor-in-chief," said Acosta. "I said, 'I think I can do the Catalyst' and he said, 'Yeah, I think you could too.'" 
Acosta said that the latest edition took him several weeks to complete. "It took me all of break and two weeks into the spring semester to finish it and I did it all on Microsoft Word so it was challenging, but it was a good process." 
"It is also a very large edition because we had to combine Spring 2019 and Fall 2019. The Spring 2019 edition never got published due to some technical difficulties. So that also posed some difficulties in the editing process. It was a lot of hard work in front of a computer. My neck arched in a very unhealthy angle," said Acosta.
Volume 20 of the Catalyst is, according to their website, "dedicated to those who glide around UWL's campus in search of a place where they can hear their voice echoed between the river and the bluffs." 
"This newest edition is a lot more colorful. The other ones are more focused on a magazine format, whereas this is more focused on the art itself and trying to make it pop. Looking through old editions, it looked kind of like it didn't have any color. I love color so I tried to make it bright without being too obnoxious," said Acosta. "Austin Vanburen took a picture of a trailer park in the area. It is beautiful. It looks really cozy and low-lit. La Crosse may not be paradise, but it is art like that that defines the beauty in everything." 
"The visual aspects are very local," said Duncan. "There is this one photo of the bluffs. I think it was taken at the marsh. I think it is cool to see a photo and know where it was taken from. There are a lot of pictures like that and they are captured really beautifully and just puts you in a perspective. There are a lot of elements like that that show the culture we are in." 
"I think it is important that we can provide students with a relatively unintimidating way to practice publishing. Because that is definitely a thing that can be really scary. If it is specifically for students at UWL, it seems a lot more accessible," said Duncan. "So, it can be a good way to encourage people's art and to encourage them to share it with an audience, rather than doing it strictly for themselves. I think it is really valuable to be able to provide an avenue to do that. Because then that can encourage them to go on and publish elsewhere too." 
Submissions are now open for Volume 21 of the Catalyst and will close on April 27, 2020. All submissions can be sent to [email protected] and more information such as formatting guidelines can be found at uwlcatalyst.wordpress.com.  
"Please submit. It is a great opportunity to be published and we put a lot of effort into it. You should feel comfortable with whatever you make and don't feel intimidated, just submit," said Acosta. "We have a lot of talented people here that don't get their due. I am happy that the Catalyst is a small step for these people to have a voice of their own." 

About the Contributor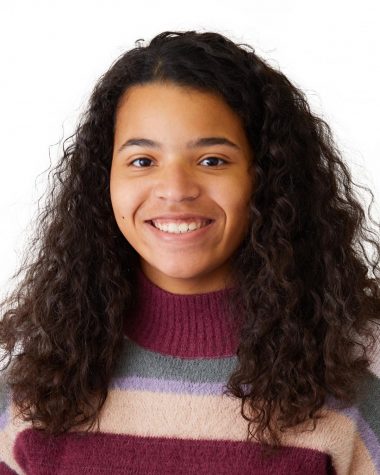 Alexia Walz, Multimedia Editor

Year at UWL: Junior
PGP's: She/Her/Hers
Hometown: La Crosse, WI
Major: Communication Studies with an emphasis in Media Studies
Minor: Creative...