Photo Series: Self-defense courses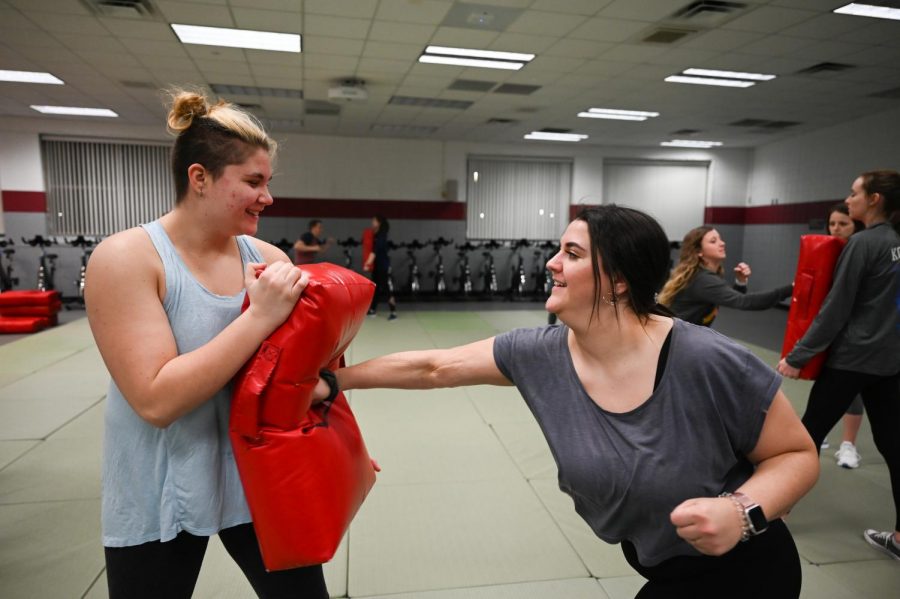 On Feb. 24 the University of Wisconsin-La Crosse Recreation Eagle Center held its first self-defense class. From "chokes, grabs or knife attacks, students will develop the strength and confidence to survive an attack," as explained in the class description.
The class is taught by UWL police department patrol officer Dustin Barton. Barton has been teaching this class, once a semester for seven years. "What I teach is building off my experience," said Barton. "The one commonality victims have is they didn't know how to respond, they didn't know what to do." The class is designed to give students the confidence and knowledge to defend themselves in the event of a physical or violent encounter. 
At the start of class everyone stood in a circle, as Barton introduced himself and explained the importance of self-defense. Barton then had each student take their turn stating their name, why they took the class, if they had ever been in a violent physical encounter and what they hope to gain from the class.
Students' answers to these questions ranged from, "Because, well…. I'm a girl; and I've heard a lot of stories, so I want to be prepared." Another student said, "I've had quite a few weird encounters, so I want to feel more comfortable being a female and living by myself." 
Of the thirteen students, one admitted to having been in a violent physical encounter. Several had been in situations that didn't turn physical, but felt unsafe. 
The six-week class must be registered online and has limited availability.

About the Contributor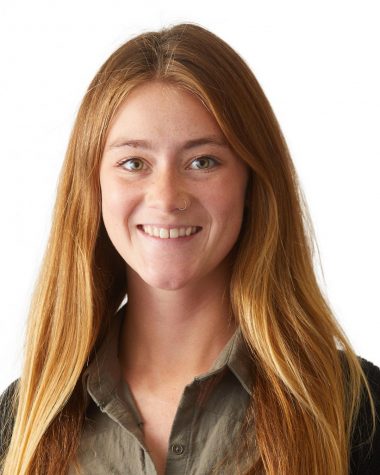 Carly Rundle-Borchert, Photojournalist

Year at UWL: 5th Year
PGPs: She/Her/Hers

Hometown: Bloomington, MN

Major: English with an emphasis in Writing and Rhetoric
Minor: Photography...