UWL press conference about coronavirus: sports are back on, social justice week is canceled
On Wednesday, March 11 at 3:00 p.m., the administration at the University of Wisconsin-La Crosse held a press conference surrounding the university's response to the COVID-19 (coronavirus) pandemic. The press conference was led by Chancellor Joe Gow, medical supervisor of the Student Health Center Abigail Deyo and Chief of Police at UWL Allen Hill.
"We've been doing a lot of collaboration, intense collaboration, in the past 48 hours to try to respond to this rapidly changing situation with the coronavirus," said Gow. "This is an unprecedented situation not only for UW-La Crosse but for all of higher education I've been in administration for almost 30 years and I've never seen a situation like this."
"The one thing that we do know is that we have to be very careful about not promoting the spread of coronavirus, that's the main thing," said Gow. "And sometimes I think people think that college students are young and healthy, and they're not really a risk group. Be that as it may, we are still very concerned about people in the La Crosse community who are in the high-risk groups. We would hate to be the source of this virus in our community, so we're working very, very hard to do everything we can to prevent that and slow that and do all that we can do."
UWL is canceling all classes March 23-27 following Spring Break and transitioning to online classes only until April 13. All other university operations, such as residence halls, dining services, Murphy Library, the Recreational Eagle Center (REC) and the Student Union will remain open and available to students during this time.
The university previously announced that all out-of-state travel affiliated with the university, including sporting events, would be canceled due to the coronavirus. Gow said that he reached out to the Wisconsin Intercollegiate Athletic Conference (WIAC) and other institutions in the conference for guidance making the decision whether to cancel these events or not and received no guidance.
At the press conference, Gow announced that athletic teams would still be able to travel to sporting events if they wish.
"Today, I have learned that the conference and other institutions feel that we need to make those decisions in unison, that they shouldn't be made by individual campuses, and we respect that decision," said Gow. "We have indicated to students that we have concerns about this travel, and it may change where we learn that you need to come back, but if you choose to go you can do that."
Social Justice Week 2020, which was supposed to occur April 6 through April 10, has been canceled due to a large number of people that would be coming to campus.
Deyo said that there are no cases of the coronavirus on the UWL campus or in La Crosse county. Currently, there are only three confirmed cases of coronavirus in Wisconsin, two in Dane County and one in Pierce County.
Deyo recommends social distancing and increased hygiene practices, such as increased hand washing. She said students and community members should avoid large group gatherings and should try to maintain six feet of distance between people.
Deyo said that UWL is in close contact with Gundersen Health Center and Mayo Hospital in La Crosse in order to maintain unity and similar responses.
Provost Betsy Morgan said that there are resources available to staff members to help them transition their classes online and part of the reason classes are canceled the week after spring break is to give professors more time to move their classes online.
The Racquet Press will continue to update the UWL community as the story progresses.
About the Writer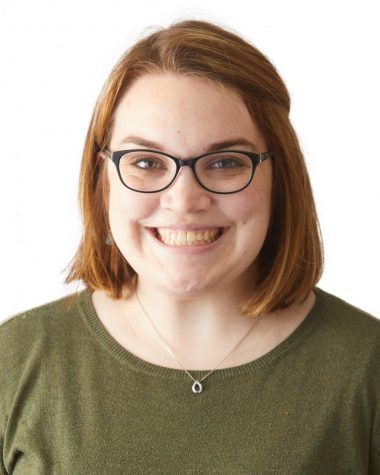 Kayleigh Marshall, Multimedia Editor

Year at UWL: Senior
PGPs: She/Her/Hers

Hometown: Portage, WI

Major: English with an emphasis in Writing and Rhetoric
Minor: Creative...