Humans of UWL: Women in black peace vigil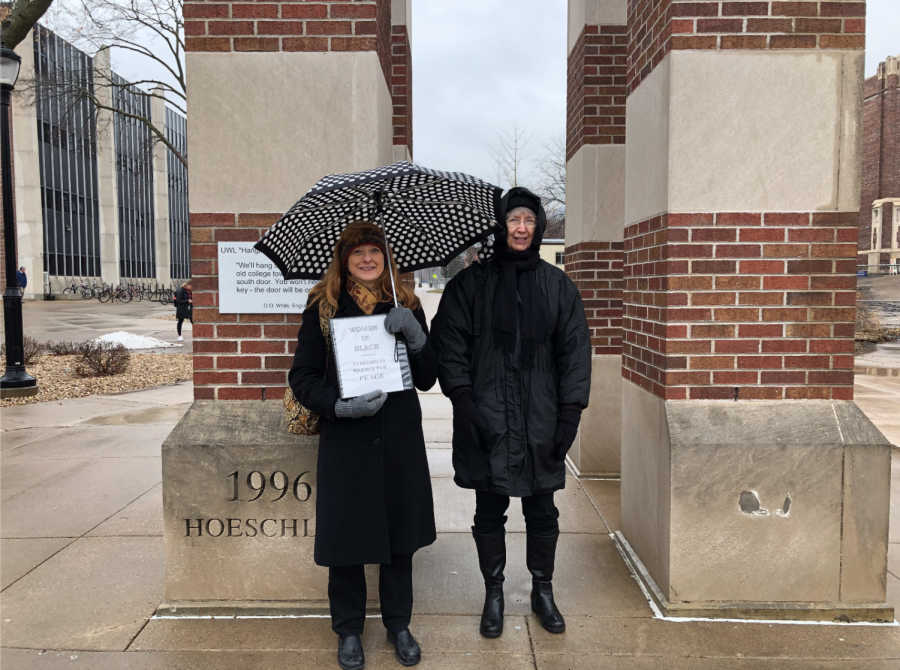 Every Wednesday at the corner of 4th street and Main from 12 p.m. to 12:30 p.m. and every Thursday at Hoeschler Tower from 11:30 a.m. to 12 p.m. the "women in black peace vigil" occurs.
Deborah Buffton (left) is a professor in the history department at the University of Wisconsin-La Crosse. Her specialty areas include modern French and Chinese history, as well as the effects of war on society, the ways societies remember and memorialize peace and war, and peace movements. Buffon also wore a "black lives matter" pin on her jacket.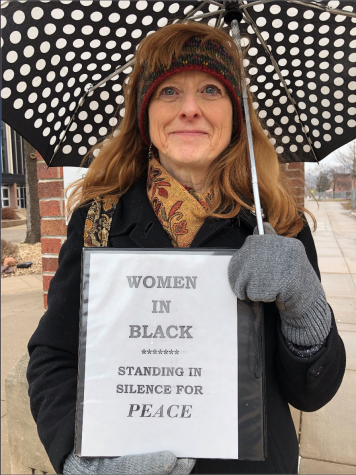 Brenda Smith White (right) is a community member of La Crosse.
According to a handout provided, "women in black are standing here today in silent vigil to mourn all victims of war and violence. The vigils are silent because words are inadequate to express the tragedy caused by wars and hatred. We wear black as a symbol of sorrow for all the victims of war, for the destruction of lives, nature and the fabric of society."
Women in black began in 1988 with Israeli and Palestinian women standing vigil together in Jerusalem to end the Israeli occupation of the West Bank and Gaza.
Pictures are provided below for further detail.