Close-Up on UWL athletic trainer Sheldon Wagner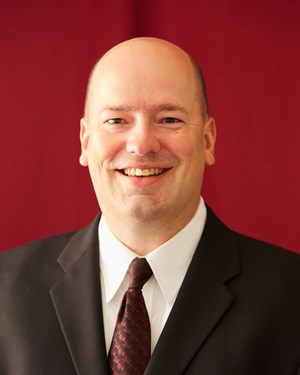 Sheldon Wagner is an athletic trainer and a professor at the University of Wisconsin-La Crosse. Wagner has been on staff as an athletic trainer for six years, but he has been on and off staff as a professor since 1996. Previously, he was staffed at Viterbo University from 1999-2014. Wagner currently works with the women's volleyball and women's softball teams.  
Wagner has had an interest in being an athletic trainer since high school. He attended a training camp in high school at UW-River Falls, and he was unable to see himself doing anything else.  
"When it came time to make a decision about which program to pursue, I chose Gustavus Adolphus College to study athletic training.  I have always enjoyed the blend of the physical and mental demands of the work as well as the mix of the medical and athletic elements of the sports medicine field," Wagner said.  
Wagner has had an array of opportunities to work with athletes of all ages and skill levels and he has been able to work with USA Wrestling.
Wagner has been able to appreciate these experiences, and he has felt that it has challenged him in many ways to maintain humility.  
"I can think of a few scenarios when my empathy has been challenged.  When you work in one  setting, in my case at the time, the clinical setting, for a good length of time, you can get too comfortable and, at times, garner a sense of entitlement – like you are too good to have to deal with a certain patient or problem.  I was taught swiftly that I am not above doing any of the work put in front of me and, in fact, it is a blessing to be challenged with patients that take you out of your comfort zone," said Wagner. 
Working with collegiate athletes has challenged Wagner to maintain his athletic training duties above the success of the team, to ensure the health of the athletes first.  
"In many settings from the youth to collegiate and professional settings, there are constant pressures to put winning ahead of the long-term best interests of the athlete.  You have to let your better angels carry the day, every day, to ensure you are offering the best service through listening, education and advocacy to every athlete or patient in your charge," said Wagner.  
Overall, Wagner finds his work at UWL to be very rewarding, and he likes the variety that comes year to year with new athletes, as well as being able to watch athletes grow and succeed. 
"It is always gratifying to return an athlete to their field of play but the part that I 'nerd out' on is the poetry.  Every once in a while, you will get to witness athletic poetry; someone whose movement is so pure and exhilarating that you can't help but marvel at what you are seeing.  When you can have a role in helping that athlete maximize their God-given talent, that's a fun day at work," said Wagner. 
To those considering athletic training as a future career, Wagner provides some advice: do the work and be present. 
"There are no short cuts in this or most, fields of study.  You must be committed to putting the time in.  We don't typically get to schedule when injuries are going to occur, so you must present in order to be able to help when they do," said Wagner. It's important to do your best academic preparation in the basic sciences so that you can continue to grow in your understanding of new and better treatment strategies.  You must plan on being a lifelong learner and enjoy the challenge of change."