Explained: The 2020 Census
Every 10 years, the U.S. Census Bureau conducts a constitutionally-mandated count of the United States population to determine the size of the population and how to allocate money, resources, and representation. According to 2020census.gov, the 2020 census will be the 24th time the country has counted its population since 1790.
"Ultimately, it's important because it allows us to draw congressional district lines and redistricting lines. It also helps determine what your representation is in your state, how many congressmen and representatives you have, stuff like that," said Tim Acklin, senior planner for the city of La Crosse. "The data that we collect will also be useful in allocating federal funding every year to the sates and also to municipalities such as La Crosse."
This federal funding includes grant money, funding for federal programs such as free and reduced lunch for schools, Medicaid, hospital programs, road projects, and funding for public universities.
"It's important for us to know how to allocate our resources as well. As a city, it's very important to know the age demographics of our city, like do we have enough seniors to fund a senior center, how many kids we have for parks and rec programs, things like that. So it's very important from the national level all the way down to municipalities like La Crosse," said Acklin.
Acklin said that one difficulty they face every decade in La Crosse is the underreporting of students living off-campus, which he predicts will be worse this year due to the COVID-19 pandemic.
According to 2020census.gov, "Per the Census Bureau's residence criteria, in most cases students living away from home at school should be counted at school, even if they are temporarily elsewhere due to the COVID-19 pandemic."
"On a local level, historically it's always been challenging to get students to participate, for a number of reasons," said Acklin. There is often uncertainty about whether they do it for La Crosse or for their hometown. He also believes students don't see the census as a priority or might believe the form is junk mail.
"With school being essentially canceled and students being highly recommended to go home, which I am under the impression a lot of students did, that's just going to add to the belief that students should take it at home," said Acklin.
"The general guideline [for filling out the census] is where you're living as of April 1, but the more accurate way to say it is where you live most of the year," said Acklin. "This is a unique circumstance, they're currently living at home, and what we're trying to tell them is that they should still be filing it out where their school address is."
Residence halls are counted separately under the "group quarters operation" and have already been reported by the University of Wisconsin-La Crosse.
According to 2020census.gov, census data is kept confidential by the Census Bureau and census answers cannot be used against a person by any government agency or a court of law. Additionally, the census is meant to count everyone living in the United States, regardless of citizenship status, meaning that the census does not ask about citizenship status.
In 2020, people will be able to complete the census online at my2020census.gov. Respondents can also respond on the phone or by mail using the census form that was sent to every household mid-March. The census is also available in 13 different languages over the phone.
Due to the COVID-19 pandemic, the Census Bureau has extended the self-response phase by two weeks, meaning that they require everybody to self-respond by August 14, 2020, rather than July 31, 2020.
For more information about the 2020 census, please visit 2020census.gov
About the Contributor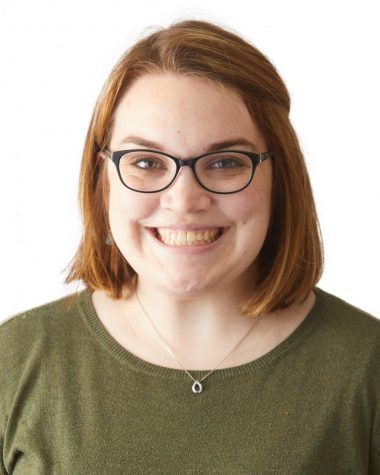 Kayleigh Marshall, Multimedia Editor

Year at UWL: Senior
PGPs: She/Her/Hers

Hometown: Portage, WI

Major: English with an emphasis in Writing and Rhetoric
Minor: Creative...