Photo Series: UWL students quarantine while on road trip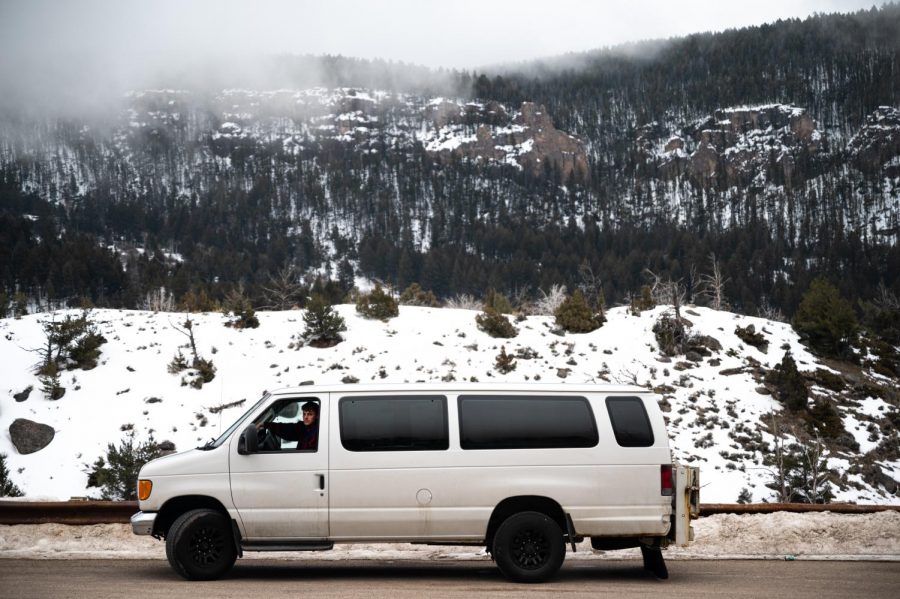 Over spring break University of Wisconsin-La Crosse senior and The Racquet Press photojournalist, Carly Rundle-Borchert, traveled to the Pacific northwest with her partner, Joseph Comeau. For two weeks Rundle-Borchert and Comeau lived out a 2006 Ford Econoline, 15-seater van. Their self-quarantined road trip took them through nine states in two weeks: Wisconsin, Minnesota, South Dakota, Wyoming, Montana, Idaho, Washington, Oregon and California.
"We left for our trip on March 12, about the same day the reality of COVID-19 was sinking in for me," said Rundle-Borchert. "We felt a little uneasy at times, with talk of domestic travel bans. But once we were out there, walking along the nearly vacant beach of the Pacific Ocean and breathing the oxygen-rich air of the Hoh Rainforest, I felt more at ease than I had in awhile."
The two had originally planned for a nine day trip. "Driving from Wisconsin to the west coast in less than 48 hours was fun and all, but with the extended break we decided to take our time on the way home," said Rundle-Borchert. 
"Our kitchen was the van's middle section," said Rundle-Borchert. The "kitchen" consisted of "enough food to ration off for a month," said Comeau. "We heated our packets of lentils on the dashboard with the defroster on high."
"We had almost everything we needed in the van," said Rundle-Borchert. They were equipped with a mattress, eight blankets, three sleeping bags, four pillows and a reflective emergency blanket.
"We actually spent our first night in Washington sleeping in a ditch off a Forest Service road," said Rundle-Borchert. "The next morning a good samaritan in a jeep fetched us Frank the tow-truck driver, who pulled us out."
Rundle-Borchert and Comeau otherwise van-camped in Olympic National Park, Washington state parks and a Hipcamp app campground. By week two most states' campgrounds were closed due to COVID-19. "Then we parked in scenic pull-offs or rest stops to sleep," said Rundle-Borchert.
Rundle-Borchert and Comeau returned from their travels on March 27, and have been quarantining in La Crosse, Wisconsin.

About the Contributor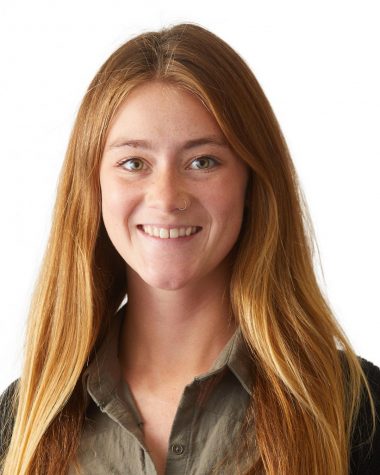 Carly Rundle-Borchert, Photojournalist

Year at UWL: 5th Year
PGPs: She/Her/Hers

Hometown: Bloomington, MN

Major: English with an emphasis in Writing and Rhetoric
Minor: Photography...