UWL Theater Department postpones spring production of "She Kills Monsters"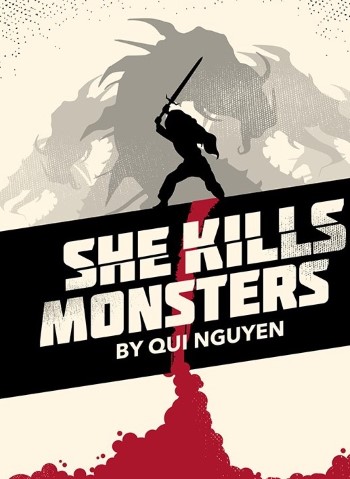 Alexia Walz, Arts and Entertainment Reporter
April 7, 2020
In Feb. 2020, University of Wisconsin-La Crosse senior Emily Riebe was cast as Farrah in the UWL Theater Department's production of "She Kills Monsters." The play, which has been postponed to the Fall 2020 semester due to the COVID-19 pandemic, would have been her fourth production at UWL.  
"I was really excited that this was a very female-dominated production. It focused on the lives of strong female characters and I was really drawn to that," said Riebe. "I also like that this play featured marginalized voices because one of the lead characters of this show identifies as a lesbian. The show explores the relationship of coming to terms with your identity and all the things that go into that coming of age. That was a story that I really think needed to be told and I really resonated with that." 
Greg Parmeter is the assistant professor of performance at UWL and the director of "She Kills Monsters." In his four years at UWL, he has never had to postpone a show.  
"When we as a department decided to postpone the show, that was devastating on so many levels. Less so for me because ultimately, I get to come back to the show and continue with it, but I have members of my cast that don't have that opportunity because they're in their last semester now and they're going to be graduating and moving on, so they lose the opportunity to do their final show at UWL," said Parmeter. 
Riebe will graduate in May, so she will not be in the production.
"When I found out that the show was going to be postponed, I was actually in Denver on spring break, so I tried my hardest not to be upset because I was with my friend and I didn't want to ruin that experience. When I got home, I kind of thought about it more," said Riebe. "I was definitely sad because I knew the show was going to be the last production that I was ever going to get to be a part of as an actor in school. I was really looking forward to getting to work with some of these actors that I have never worked with before and I was also sad that I didn't get to tap into my specific character and bring her to life in a really true and honest way." 
Despite her disappointment, Riebe is looking at her experience from a positive perspective.
"I'm trying to look at it from the bigger picture. We all need to come together as a community because this virus is bigger than any one of us," said Riebe. "It's going to have repercussions for far longer than just my senior year and so anything that I can do to help the older generation or the population of people with illnesses or preconditions, I want to do that." 
"While I'm definitely sad, I know that it's for the best and I know I'm going to be able to bounce back and I'll be a stronger person because of it," said Riebe. 
In the upcoming months, Parmeter will make many adjustments to the play, including replacing graduating designers and actors and acquiring a new license for the show. 
"The first step that we had to do was make sure that we could get the show back to do in the fall by contacting the license holder and it worked out. Every theater is going through this right now," said Parmeter. "That challenge that you never expect to pop up is part of the learning process. I think it is going to be good for students to know that in the real world of theatre, these things do happen. It's that sort of making lemonade out of lemons situation. There's a learning opportunity here for all of us."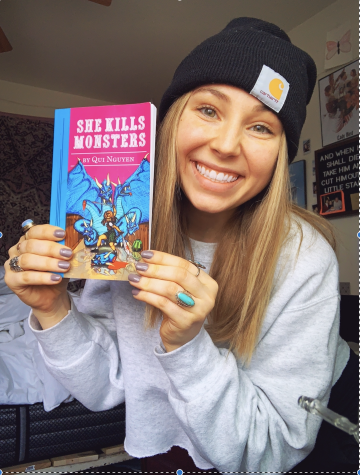 Once shows for She Kills Monsters start, Parmeter has concerns for what the viewing experience will be like for the audience. 
"The two elements that we have to have in order to have theater is an actor and an audience. Well, we've had one of those two necessary elements taken away from us," said Parmeter. "The question is do those audience members come back once things open up and what do we have to do as theater artists to get people back in the door, when there may be a bit of fear and trepidation that exists in people's minds?" 
Despite Parmeter's concern, Riebe notes that art gets people through tough times.
"In this time that we are all quarantined, we're turning to art to entertain ourselves, whether that be through entertainment media, such as movies and television shows or through therapeutic art such as painting," said Riebe. "People are turning to those things that we may have taken for granted, beforehand and so just know that art does matter. Art is a very important part of daily life and it should be treated as such." 
Parmeter predicts that an innovative movement will occur in the theater industry soon.
"Bad things like war, pandemics, and famine often lead to new movements in the arts. I think we are going to see some innovative theater work over the next couple of years as artists adapt to this new normal and figure out new and different ways of making the theatre experience valuable for the audience," said Parmeter. 
In order to support the UWL Theatre Department and other local theaters, Parmeter asks audience members to hold on to tickets of canceled or postponed shows.
"Find out if you can delay your ticket to when the show relaunches or if a show has been canceled and it is not going to come back, ask if you can switch to a different show or if you can donate that money back," said Parmeter. 
Over the years, Riebe has found a community within the theatre department.
"The theatre department is so important to me because it is just a lovely community of people that comes together and we are all passionate about the same things and when we come together, we get to create art and it is a really fulfilling experience," said Riebe. 
"I'm really happy that [She Kills Monsters] at UWL isn't being canceled indefinitely and that those actors are going to bring that story to life because I think that it is really important for audiences to see and so I was honored to have been a part of it and I am going to be honored to sit as an audience member and sit and watch my friends perform," said Riebe.  

About the Contributor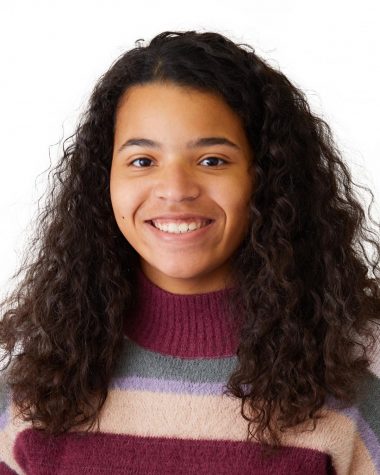 Alexia Walz, Multimedia Editor

Year at UWL: Junior
PGP's: She/Her/Hers
Hometown: La Crosse, WI
Major: Communication Studies with an emphasis in Media Studies
Minor: Creative...