Photo Series: La Crosse businesses affected by COVID-19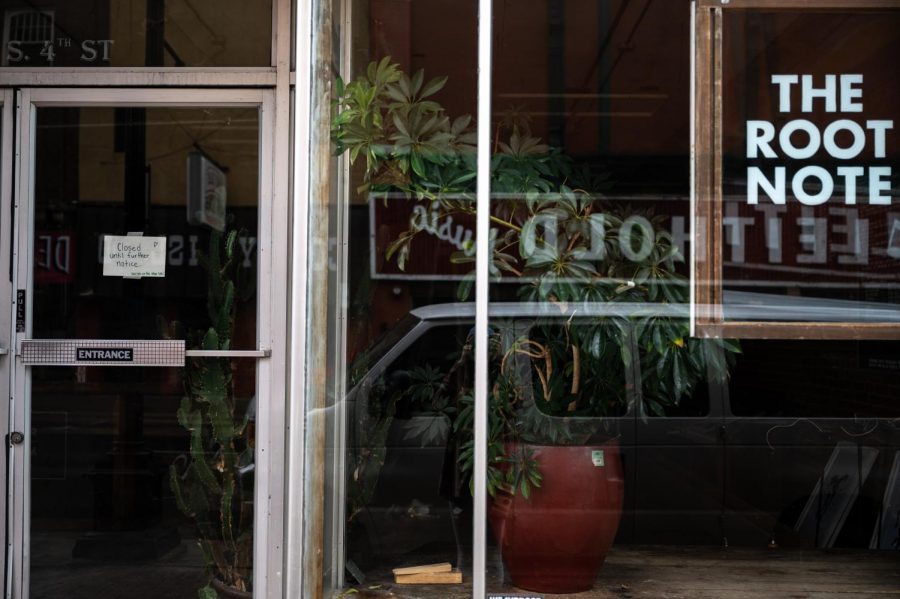 On March 17, the Wisconsin Department of Health Services, with direction from Wisconsin Gov. Tony Evers, ordered all bars and restaurants closed. On March 24 the "Safer at Home Order" closed non-essential businesses in the state of Wisconsin. Since then businesses have posted printed or handwritten notes on their doors, and continue to engage on social media with messages of encouragement and information on when they may be able to reopen. 
"Tacos are essential," writes Iguana's Mexican Street Café's Facebook page. "Well, we knew that. We will be open for curbside carry out and delivery through Eatstreet, Bite Squad, and Door Dash. Carry out customers will not be able to enter. You can pay over the phone or when you arrive, and we will run your food out for you. Thanks again for sticking with us!❤️"
In an interview with The Racquet Press, owner of Iguana's Mexican Street Café Rebecca Absalon, said the most challenging aspect has been, "getting product and packaging. We require much more packaging materials and for some reason, many distributors are out of products even though many restaurants are closed. Yesterday, no distributor had chicken!  What?! Also, it's challenging to have such a small staff when we are this busy. We are all very tired."
Iguana's Mexican Street Café's message to  customers is, "first and foremost, thanks for all the love and support! Secondly, thanks for your patience during this learning curve."
The Root Note coffee shop writes, "As you know, we have moved to curbside/delivery in the last week in an attempt to keep our staff employed and our business moving serving our community. This limited capacity is unsustainable financially and we have to face that as our reality if we are to come back on the other side. We are an independent small business and have been trying to do what we can to navigate the uncertain future that our new world presents. We are all sad to let you know that we will be closing after Sunday until we get the green light from state and federal authority to reopen for full service. Thank you to all who called in this week for to-go orders, coffee, food, and gift cards. Thank you to all who have kept us going for the past 11 years. You all mean so much to us. Looking forward to seeing you across the counter as soon as it is safe. Be well."
Global Grounds Coffee has also been greatly affected by COVID-19. The store's sales had already gone down due to social distancing orders, which led to the decision to close the business completely meaning a complete loss of sales.
"While we were not forced to close due to the COVID-19 crisis, ultimately, we felt it was best for the health and safety of our staff, community, and world. The decision to close was not simple, though, and we discussed various options with employees before making the call," said owner of Global Grounds Coffee, Alina Piotrowski. "We wanted to be sure our employees would have the support and means necessary to make it through these next few weeks, possibly months."
"Due to working for my own business, closing has meant losing 100% of my income, so that has certainly been the most challenging outcome of this crisis. My partner and I purchased the business less than a year ago, so we haven't exactly built up an emergency savings at this point. Although he is still able to work at his job, it only goes so far, and we are doing all we truly can to manage our personal finances, as we would prefer not to reopen until it feels safe to do so," said Piotrowski.
On Facebook Bodega Brew Pub writes, "We're sorry that we have to report that we have ceased operations. When this is all over, we'll be back waiting for you. Good luck everybody, be responsible and safe."
CannaBiz Depot of La Crosse has announced they are still available for curbside pick-up, "from 12-1pm Monday-Saturday! Spend $42 or more this month and get entered into the raffle to win a 3 month supply of CannaBiz Depot Tinctures!" For the month of April CannaBiz Depot additionally announced that they will be doing, "20% OFF everything in our store for 4/20 month! Curbside pick up Mon-Sat 12-1 pm. Message our FB page for your order. You can also shop online at https://shop.mycannabizdepot.com/."
Bodega Brew Pub reminds their Instagram followers that there are still open businesses people can resort to, "Please consider supporting other local businesses that are still hard at work for us: Ralph's Restaurant at John's Bar, Big Al's Pizza, Lindy's Salad and Subs, Iguana's, Pickerman's Soup & Sandwich and The Crow."

About the Writer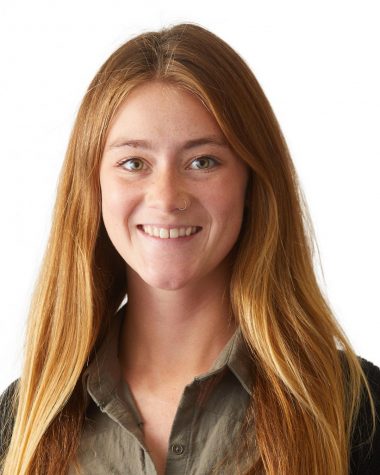 Carly Rundle-Borchert, Photojournalist

Year at UWL: 5th Year
PGPs: She/Her/Hers

Hometown: Bloomington, MN

Major: English with an emphasis in Writing and Rhetoric
Minor: Photography...