Professors in the fine arts discuss the challenges of teaching online classes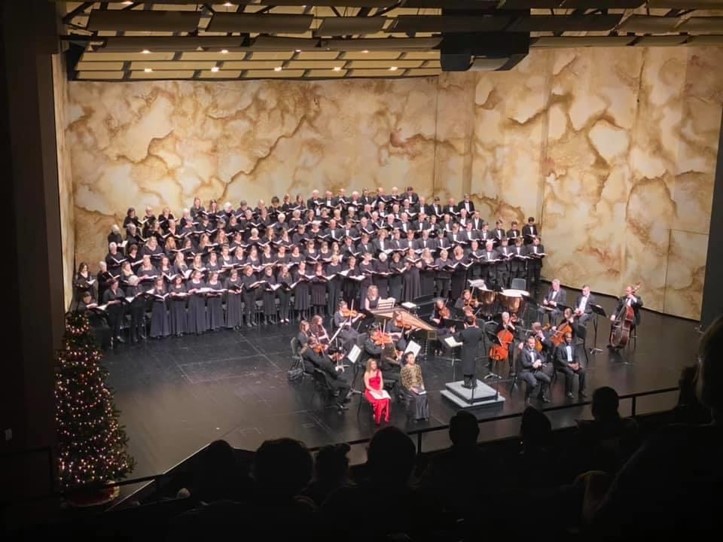 Alexia Walz, Arts and Entertainment Reporter
April 13, 2020
On March 16, The University of Wisconsin-La Crosse suspended face-to-face instruction for the remainder of the Spring 2019 semester. The adaptation to an online medium has been a transition for faculty members, especially the professors who are teaching in the fine arts departments. 
Director of choral studies and choral music education, Christopher Hathaway, said that it has been a particularly difficult transition for him and his students.
"For those taking choir especially, online classes are simply impossible. It is impossible to run a choral rehearsal online, and impossible to provide a concert with singers unable to be together," said Hathaway. "Choir is about community and building a sound together that is greater than you as an individual. When you can't hear who is next to you while you sing, you can't try to sing with them. You can't try to unify your sound, and you certainly can't musically connect with the conductor and the singers around you." 
Apart from the physical challenge, Hathaway has noticed that online classes have caused a loss of social connection as well.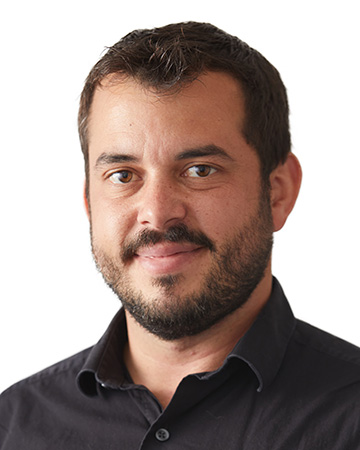 "I develop such a connection with many of the choral students, especially those who have been singing for several years," said Hathaway. "Making music with these other incredible human beings is what gives me life, and the absence of that musical connection and community is hard. I do think we are at a point that social distancing and staying home is the best option for our society, but I am still saddened by how the semester had to end." 
Theatre department Professor Mary Leonard finds similar difficulty in teaching her acting classes online.
"For my discipline, you are so interactive. Usually, an actor acts with somebody else. It is listening to somebody and responding and that is what it is all about. You have to grow and develop and trust each other," said Leonard. "You think of that interactive being right there and so when we had to go online my thought was, 'This is impossible. How are we ever going to do this?' Well, it actually forced me to be extremely creative in my thought process." 
Leonard's courses are not lecture-based, so applications such as Skype and Zoom have not been useful for her. Some of Leonard's class projects that were in progress before spring break have been put on hold due to the nature of the class.
"You can't have a scene online, so that has been interesting. I am actually asking my acting classes to film themselves or have someone in their house film them as they— to the best of their ability to perform their monologue," said Leonard. "I think that is a little nerve-wracking, but in the industry, often times when you are auditioning, they want you to send in a taped audition, so this is a really worthwhile project in the long run." 
Theatre department costume and makeup designer Joe Anderson is currently teaching the costume crafts course. He has found ways to make his primarily interactive course accessible for Canvas.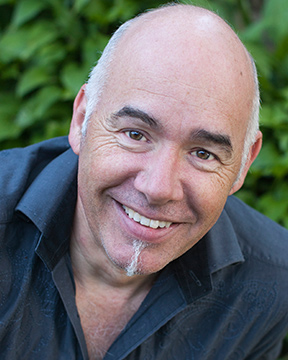 "This semester is difficult because of the equipment. You know, students just don't have sewing machines at home, necessarily," said Anderson. "I had to change the rest of the semester because they didn't have access to materials that I would have given them. For example, they are creating a costume from things that they find at home, things that they can repurpose and restructure and put together at home." 
Anderson is also the Chair of the theater department and he has noticed that his colleagues are struggling with the transition.
"I think that the features of Canvas that I am using are fairly rudimentary because I kept telling the people in my department, 'You are not making this an online course. You are taking the information that you have for the rest of the semester and you are figuring out a way to get that information to your students in the best possible way online,'" said Anderson. "I think for a lot of people, it was the technology change that was going to be most daunting and I would say that was probably my concern first off." 
Hathaway is the director of the UWL Concert Choir, Treble Chorus, and Choral Union this semester. He also teaches advanced choral conducting and aids choral education students in their fieldwork and student teaching.
"With my choral conducting class, we still meet virtually two days a week as we would have normally, however, for my choirs we have not met as a group virtually. I have met with small groups and individuals virtually though, and I'd love to continue these meetings. It's always great to hear from students and see their faces as much as possible," said Hathaway. 
Leonard has found that hearing students' voices during the pandemic has brought her great joy.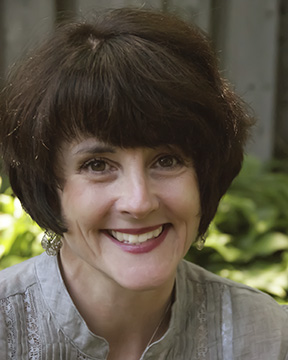 "I am advising over twenty students and last week I started making phone appointments and so when I called the first few students I was just so happy to hear their voices," said Leonard. 
"They have had pretty tough blows during the semester. We finished doing our musical and then the last two shows of the semester were postponed and cancelled," said Leonard. "That is a pretty tough blow on some seniors because actually doing productions is one of the most important things that they can do. This is challenging but we will be on the other side of this. We have to lean into this new idea and find joy in that as well."
 According to Anderson, students have been positive amongst the challenges that they face.
"I think that our students are awesome, and I think they are rising to this challenge. I think our faculty are as well. None of us are thinking, this is the way we want to teach our classes, but this is where we are," said Anderson. "Theater is nothing but flexible and adaptable. It is what has allowed us to survive. I think that we are being pretty successful with that." 
Hathaway said that the fine arts have been undervalued recently, despite the mass consumption of artistic media during the COVID-19 pandemic.
"As we work through this crisis, I hope everyone is thinking and realizing how important art and music are, and how important it is for our society. We have somehow found ourselves in a society that seems to be valuing the fine arts less and less, and I think this is a terrible and unfortunate mistake. The fine arts are essential," said Hathaway. "Artists provide us with the aesthetic experience that will get you emotionally through this. So, among other things, I am hopeful that a positive thing to come out of this pandemic is a societal realization of how undervalued the arts are, and how necessary it is that we keep promoting music and art education moving forward."

About the Contributor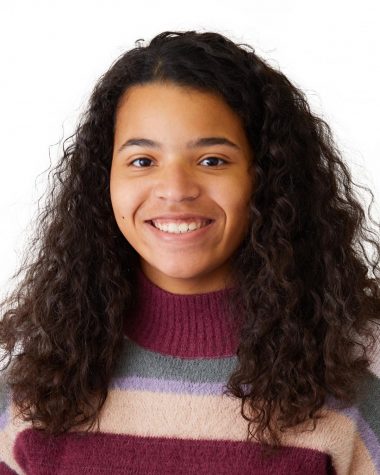 Alexia Walz, Multimedia Editor

Year at UWL: Junior
PGP's: She/Her/Hers
Hometown: La Crosse, WI
Major: Communication Studies with an emphasis in Media Studies
Minor: Creative...