Explained: Financial aid in the era of COVID-19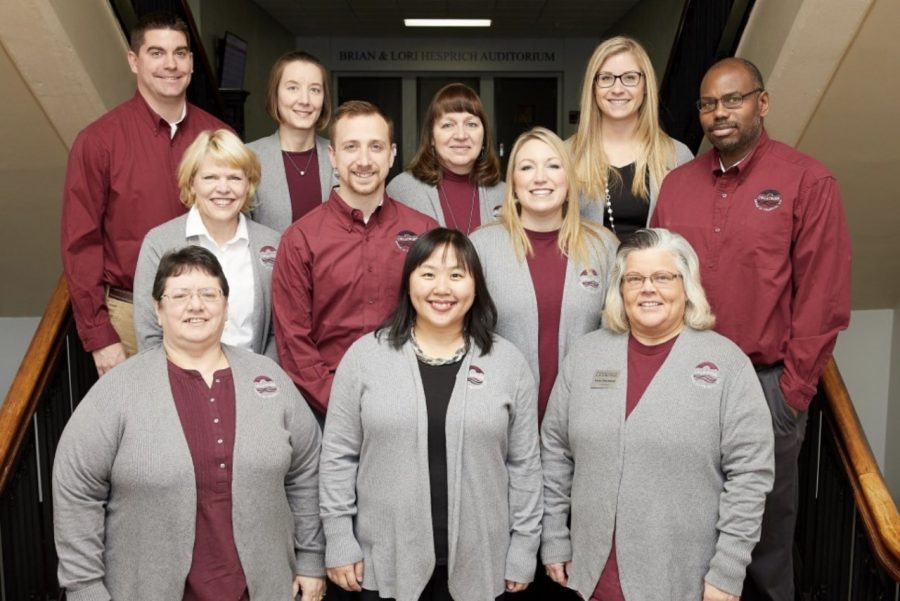 "A lot of people are coming to the financial aid office saying 'I've lost my job,'" said director of financial aid, Louis Janke in an interview with The Racquet Press. "In fact, one woman today lost her three jobs, and a lot of times students can fall back on their families, but now maybe a parent has lost their job. So we're hearing a lot of 'I can no longer afford my rent."'
In the aftermath of the COVID-19 crisis, financial setbacks – due to employment termination, medical expenses, or other losses of income – have become frequent. Janke said that she, along with her colleagues in the financial aid office, have been doing their best to provide assistance to those who are struggling to financially adapt to the COVID-19 atmosphere.
For University of Wisconsin-La Crosse students, many of whom attend full time, the COVID-19 outbreak has been a process of readjustment. For those with whom Janke has been in contact with, the process begins with finances. Janke said that it is her job to help students in a period of newfound fiscal needs.
"So we are trying to help the students get some increased eligibility. And if for whatever reason we can't, then we are trying to send them to student life for the emergency grant," she said. 
There are options for students who are facing financial hardships, including an increase in federal financial aid eligibility.
"Increased eligibility is on an individual basis, and sometimes it means additional grants, and sometimes it means additional loans. But that's based on the situation. We always try to increase the grant eligibility first, and then if we aren't able to, then the loan eligibility. Every single one of the programs we participate in though, they all have very strict eligibility criteria to them, so we have to follow the grant eligibility to them. But that's always what we want, we want students to be able to get the gift dollars before offering additional loans," said Janke. 
She anticipates scholarship opportunities will increase, not decrease, as a result of the outbreak.
"I would say that it [scholarship opportunities] is something that we will probably see an increase in because there are very generous people out there willing to help students. And the campus put a call out to the community and the alumni, and they have already raised $13,000, in grant dollars, to be given to the institution. And those aren't merit-based awards, those are things that we would award as emergency grants to students who have had some disruption related to COVID-19," Janke said. 
Recent donations have come from both alumni, La Crosse community members and UWL community members. UWL biology department professor Dr. Scott Cooper addressed the biology department's contribution to community involvement in an email to the financial aid office:
"We just wanted to let you know that current and former members of the biology department have gotten together and pledged donations of $6,235 to the UWL Angel fund and $1,575 to the La Crosse community foundation emergency fund," wrote Cooper. "While several faculty and staff in our department have friends and family who have lost their jobs, they still made donations.  As a department, we are unified in support of our students and community.  We hope that other departments and offices at UWL may also be inspired to make similar contributions."
Since the beginning of March more than 10 million Americans, of which students are included, have lost their jobs in response to the COVID-19 outbreak, and its subsequent prevention measure.
UWL student Madalyn Lepkowski is responsible for a rent payment, in an off-campus apartment, despite having moved out of her residence in March. The move was necessary due to the loss of a job in the La Crosse area and the availability of a job at an essential-business in her hometown. 
"I worked at Kohls in Onalaska, but they closed down. So at first they were going to be closed until April first, and were giving us all two weeks of emergency pay, which was nice, that could have been something that I used toward rent. But now they furloughed us, so we didn't lose our jobs and I can't apply for unemployment because I still have a job in Milwaukee," she said. 
Lepkowski said the lack of emergency pay is playing a role in her budget abilities. "My finances are diminished. It's a horse-a-piece. I'm wasting $400 to rent a place I'm not even living at. But at the same time, I'm home, so my parents are taking care of groceries and technically my rent money. So you'd think I'm saving money, but  due to COVID-19 I'm not able to work as much as I was able to before."
The U.S. Department of Education is receiving a stimulus check to counterbalance the needs of higher educational facilities, $14 billion of which will be awarded to higher education institutions to reduce the instability in paying faculty and staff and help ease the transition to distance learning. Of these funds, UWL will be receiving $6,789,642, with $3,394,821 of which being awarded as emergency financial aid grants to students. 
For those students facing registration holds related to account balances, repercussions have been temporarily suspended, according to an email from Provost and vice chancellor of academic affairs Betsy Morgan. A conversation about this subject will continue on a semester by semester basis in accordance with student needs according to Janke. 
When asked if the changing economic climate amidst the COVID-19 pandemic will affect financial aid allotments for students in the coming year, Janke said she anticipates no changes. 
Financial aid allocations are based on the tax forms from two years prior, referred to as a "prior-prior" year. This means that grant funds are not affected by the year in between the targeted tax filings and the usage allowances. However, it does mean that fiscal emergencies that occurred during the 2020 semester will not be displayed in the Free Application for Student Aid (FAFSA). 
This is where the financial aid office is able to help students. "We expect that a lot of families to come to us and say that that income level doesn't reflect where they are at today. And then we have the professional judgment to say, yes we will update this to reflect what is really going on in your life right now. So we expect increased eligibility," said Janke.
Regardless of the situation, students are able to take advantage of the financial aid office as a resource.
"The other thing I would say is just to always call us – the financial aid office or the It Makes Cents office – if you are concerned, because we want to help you," said Janke. "Don't be nervous about it. Just call and explain your situation. We want to help. We care a lot about success, and we know that finances can be a big part of that." 

About the Writer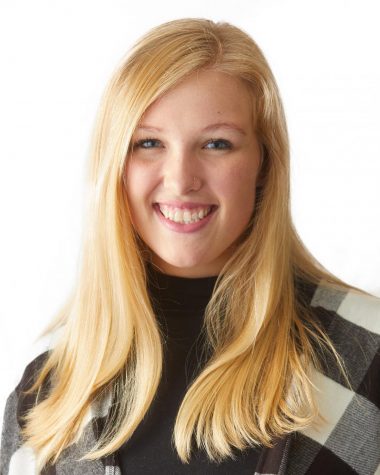 Maija Sikora, Managing Editor

Year at UWL: Junior
PGPs: She/Her/Hers
Hometown: Franklin, Wisconsin
Major: Communications with a Media Studies emphasis
Minor: International...