Study abroad students discuss being sent home due to global spread of COVID-19
"Dear Student,  in alignment with messaging from Chancellor Gow and efforts to limit the risk associated with the worldwide spread of COVID-19, UW La Crosse is suspending all spring semester study abroad programs and recalling all students from overseas. Our first priority remains the well-being of our students. You should return home as soon as possible (no later than Monday, March 23, 2020)." 
On March 12, 2020, these words began an email that informed students who were participating in education abroad programs from the University of Wisconsin-La Crosse that they would be sent home from their programs. The COVID-19 outbreak had reached levels high enough to concern the International Education and Engagement Office (IEE).  
At the beginning of the spring semester, the main focus of IEE was monitoring the situation from an international standpoint, and handling the secondhand effects, such as racism against international students currently studying at UWL.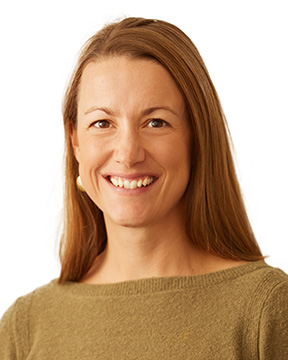 After the decision was made to send UWL students home there was a change of climate at  IEE. "It just ramped up really quickly. I think for my advising staff, there was worry and concern and panic, but so much of the decision making was happening with the chancellor's cabinet and myself, and then once the decision was made it was kind of all hands on deck. We contacted the students, and then my advisors contacted either the university partners or the program providers and then we immediately started getting phone calls from parents. It was really crisis management for a few weeks," said Emelee Volden, the director of IEE.
Volden said the decision to send students home was a collective effort on behalf of herself, student health medical supervisor Dr. Abigail Deyo, and Chancellor Joe Gow and his cabinet.  
For those enrolled in programs in Italy and countries in Asia, where the virus had become national health concerns earlier in the year, students were sent home earlier.
For Mckenzyn Doty and Emily Curtis, students whose programs were elsewhere in Europe and outside of Asia, the email subjected "ACTION REQUIRED,"  notifying them of their required departure was less expected.  
"We were all mad that we were being sent home because they were doing so much better over there. And we were being sent home into, basically the wild, that's what we all kept saying. It was so much better over there, and it still is better over there. I mean it's getting worse but it's definitely better [than the United States]," said Doty, who was studying at La Trobe University in Australia. 
La Trobe's academic calendar started after UWL's classes had been in session. Doty arrived in Australia on Feb.17, and arrived home in the United States on March 15, her total time in Australia was less than a month.  
The loss of expected time was accompanied by the loss of funds. Doty said that she is facing emergency costs in addition to her annual education and education abroad fees.
"I lost, obviously right now the plane ticket fee, for changing my flight. Which wasn't the cost of an entire ticket it was probably half of a one-way ticket. But then also housing-wise we had to pay for two months, and obviously I wasn't there for two months, and they're not reimbursing me for that," said Doty.  
Curtis, who was enrolled in a direct exchange program at Linnaeus University in Sweden, said she is also facing financial issues.
"I had some trips that were canceled and I just had to take that loss. On my first flight, I had to buy two emergency international flights, one of those I didn't get back. I paid for hotels and trains to get to Stockholm that I wouldn't normally have had to pay for because of it. We didn't get our rent back. So I still have a place in Sweden until June even though I'm not going to use it," said Curtis.
Volden said that she is facing questions about refunds, many of which are difficult to address. "Every situation is different. Most of the questions we can't answer because we have to turn back to the program the student was on to get details and a lot of those details take time to find answers to."
The IEE office is also in financial distress as a result of the COVID-19 outbreak.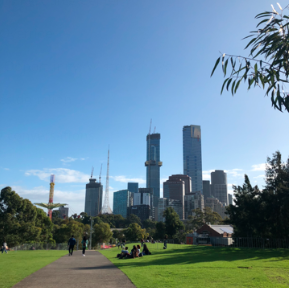 "The administrative fee that all students pay as part of their program supports our office and supports staff salaries, and that is refunded to all spring students and of course the students who aren't going abroad in the summer obviously won't pay that, so that is a significant hit on us," said Volden.
"It shouldn't affect student scholarships, because the majority of our scholarship funds are supported through the academic initiative fee that students pay, so that should still remain. There are still a lot of unknowns and a lot of budgeting that needs to be figured out. The administration has assured me that my staffing is safe, but it will affect a lot of other things more internally to our office and possibly some support that we are able to give to faculty." 
Despite the setbacks to the office, Volden is confident in the decision to recall students. "Our students were able to get home relatively quickly, given the number of students who were abroad. Luckily we didn't have a group living in a place where there were no flights exiting the country. We made the decisions quick enough that situations like that were avoided," she said.
According to Volden, details are still being evaluated. "We offered help with flights but a lot of students were able to make those arrangements on their own, or their families were. There were some students who had flight changes as they were physically flying. There were students whose flight was canceled and had to be rerouted, and then that rerouting canceled, and they had to drive to another country to get on their departing flights," she said.  "Luckily those students were on programs with a very strong infrastructure so they had people helping them through each step, but it's still very logistically tricky. We are still figuring out refunds and a lot of the financial logistics." 
Doty said she is still waiting to hear back from UWL about financial questions she asked after returning home. Both Doty and Curtis experienced logistical problems while traveling. Doty said she was on the phone with airlines for over eight hours before abandoning her attempt to switch her return ticket without fees.
Curtis said going through airports was not without conflict. "I was supposed to fly out of Copenhagen, but a few days before my flight Denmark closed their borders. So I had to cancel that one, and I didn't get a refund. Then I had to fly out of Stockholm instead," said Curtis. "I feared that I would be stranded in another country. I had a connecting flight in Amsterdam and I was worried that my flight from Amsterdam to Detroit would be canceled, and then I would be stranded in the Netherlands without any help and alone."  
Volden said that of the 90 students who traveled abroad this semester, less than five withdrew completely from coursework. All of the international students who were abroad for the 2020 spring semester will receive a transcript note explaining their academic disruption.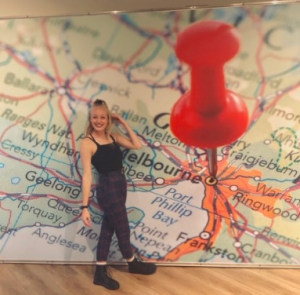 Both Curtis and Doty are remotely studying via online platforms, as both of their schools offered them the option to do so. In order to maintain good academic standing, they are operating on international time zones to complete assignments, this means waking up at 5 a.m. for exams or staying up until 1 a.m. for class discussions to maintain the other time zone. 
IEE is still offering virtual advising sessions with the expectation that the fall 2020 semester will return to a classroom setting. Students with aspirations to go abroad are encouraged to make an appointment.  
Volden said that despite the uncertainty surrounding COVID-19, and the instability it has caused on international, organizational, and personal levels, she is confident in the impact that international travel has on global issues.  
"Our whole world is affected by this, and it's causing tensions in many ways because people don't know how to have conversations. People don't know how to navigate different opinions. And so while it's a significant hit on the work that we do in many ways, really I don't think in our recent history that there's been a more important time for the kind of work that we do and the kind of experiences we are trying to provide for our students," said Volden. "I think  having some time to reflect now that all of the students are home safe, and as this continues to affect everything and everyone, I'm certain there's never been a more important time for cultural exchange and international education."