Photo Series: Landon Sheely discusses his Instagram quarantine collaboration and the importance of aid and contact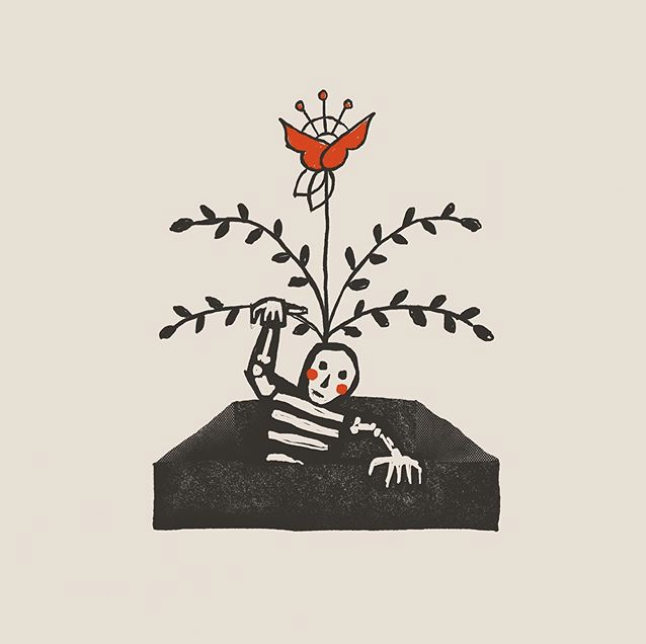 Landon Sheely is a local La Crosse artist whose work has been displayed at shows in Chicago, IL, Philadelphia, PA, Chatham, NY, and the most familiar to La Crosse residents, The Root Note.
On March 17, one-day after the University of Wisconsin-La Crosse announced the switch to online learning due to COVID-19, Sheely posted the graphic to the right to his Instagram account encouraging his followers to direct message him and download the graphic and draw on it themselves to create a "quarantine collaboration" among users.
Sheely explained he posted this graphic in order to heighten collaboration among not only artists but all followers on his account that may be craving human contact during the quarantine.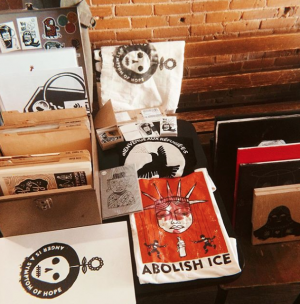 "We are facing a time of uncertainty and, for many, fear. Collaboration, mutual aid, and human contact are always important, and in times like this, we need to amplify that," he said.
"I think of mutual aid as a fundamental aspect of existence, and I figured during a worldwide quarantine, it might be fun to have people collaborate artistically. artists seem to enjoy the process, it's easy to do, instantly, without human contact and even people who don't want to participate in the project, can view it, and hopefully enjoy it."
A lot of Sheely's work has quotes about life and death, such as his "you are still alive" series. He further explained this series: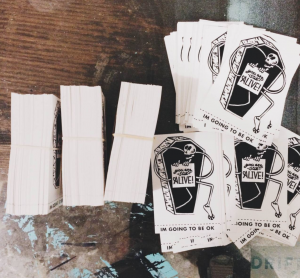 "Any viewer, without exception, is still alive, and I want it to be a reminder, and hopefully encouragement. Even when we are no longer 'living,' whether we like it or not, our bodies will be made useful and life will spring from what we leave behind. Even the most awful of people, will someday fertilize something important. So it's a two-part message, that you are literally still alive, and that you always will bring life."
He believes that during this current time, his portrayal of life and hope rising out of death and decay can be applicable. Sheely sees art as something that is powerful but also useless at the same time, yet still encouraging of communication around subjects that are often better described visually than verbally.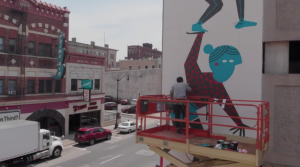 Sheely said art connects people by providing a passageway for communication that would otherwise not exist. "We can forget about the 'art' itself and enjoy being in contact."
During these times, Sheely reminds the La Crosse community to take care of one another on a humanitarian level. "Systems do not love us or care for us. We can use them as tools on occasion, but it comes down to us, and we have to remember that. Another world is possible," he said.
Since posting his collaborative effort graphic, Sheely has received 19 replies which are displayed in a gallery below, as well as on our Instagram account. Sheely will be turning the responses into an online magazine in the future but has given The Racquet Press permission to post them for the time being.
If you are interested in buying some of Sheely's work, you can check out his website or Instagram account.

About the Contributor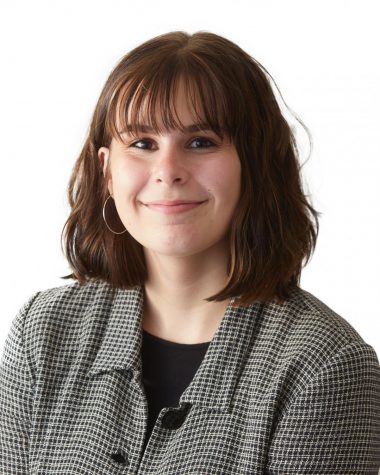 Sam Stroozas, Executive Editor

Year at UWL: Senior
PGPs: She/Her/Hers
Hometown: Hudson, WI
Major: English with an emphasis in Writing and Rhetoric, Communication Studies...