Student organization leaders highlight the challenges of distance learning on organization development
The University of Wisconsin-La Crosse's student organizations, and the individuals who oversee them, are among the many Americans affected by the recent COVID-19 outbreak. The transition to a virtual format has reorganized the priorities of social-educational and active student organizations.
UWL's Pride Center has previously participated in in-class educational work at the university. Pride Center peer educator, Sara Seymour, said that the center has been able to maintain its presence in UWL's curriculum via online tools.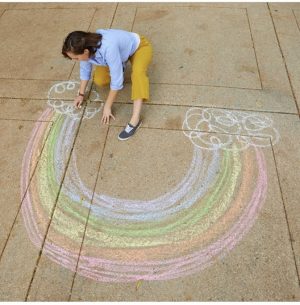 "We've actually been doing as much as we can to maintain the educational portion of the Pride Center's focus. So we've actually still been able to do a decent amount of campus outreach, considering all the circumstances. We've still done a couple of panels online, so we have students who are volunteering some time, and we will either do a live panel for a class if they have a classroom meeting on Zoom, or we've done some recorded panels, where we will just record ourselves answering the questions together as a group and then send it to the class. So that's been really cool that we've still been able to find ways to do outreach through that," said Seymour.
Seymour said that the goal of the Pride Center continues to be to create a safe space for individuals in the LGBTQ+ community. Due to the COVID-19 outbreak, they said methods of doing so have changed due to the at-home learning environment created by distance learning.  
"But right now with the whole COVID-19 crisis, and everybody being stuck inside and at home, we have kind of shifted our focus to social outreach to our group. And our students who come to us because there is no longer that space for them to socialize in and interact with each other. A lot of them come from small towns, or maybe not very accepting families, and are not getting the support that they need at home. So we are doing as much as we can to try and reach out in that way to our members, to make sure they are getting the support that they need," said Seymour.  
Seymour said that Pride Center leaders are maintaining communication with their members through formal Zoom chats that all members are invited to, and informally through alternate platforms such as social media group chats and discord servers. Seymour added that Pride Center director, Will Van Roosenbeek, has been individually initiating communication with members to encourage morale.
"He's always sending little messages to individual people just to check in on them, or just to brighten their day," they said. "He posts on the Facebook page so people can see that, so Will [Van Roosenbeek] does a lot on his own to personally reach out to a lot of people." 
UWL's Campus Activities Board (CAB) has also been working to incorporate themselves into the lives of UWL students from home. CAB event coordinator Grace Tester said that during the COVID-19 outbreak, the goal of the organization has been to create activities for students to stay connected with other students from home and ones that are doable during brain-break time allotments.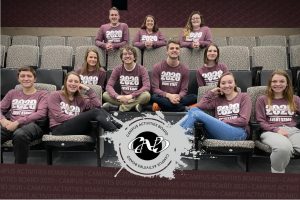 "When school was in person, we were hosting events in the union or other places on campus. Now that we're online we are posting through social media whether that is through stories or posts about things we are offering. We have been able to share interactive events and resources that students can then connect with. With physical events, we used to only post weekly because of the turnout and interaction we were getting. However, now we are trying super hard to reach out to students virtually while those are doing distance learning. With this being said we post daily to try to catch those during study breaks and interact with students who need more connection with the university." said Tester. "CAB still wants the students of UWL to feel like they still belong at UWL while connecting with them in a different and unique way." 
Both organizations are facing logistical issues. Tester said that the CAB's interaction with the National Association for Campus Activities (NACA) has been put on hold, which created issues in planning the alternate-annual CAB sponsored concert. She said the group is evaluating their options and considering hosting the concert in the Spring instead of the Fall.
Seymour said that the Pride Center is facing difficulty in hiring for positions seniors are graduating from, and deciding on how to train and prepare new hires. When asked about the disposition of graduating seniors, Seymour said that the Pride Center's annual Rainbow Graduation, hosted every year to honor the graduating Pride Center members has been reformatted to an online platform to continue with the center's standing tradition.  
"Garrett Denning, our graduate assistant, has made it his passion project. He's doing a lot to make sure that it goes smoothly online. So we are still doing a mini graduation ceremony over Zoom for some of our graduating seniors, whoever wanted to participate. We are still honoring the fact that we have students who are graduating and Garrett has put in a lot of work, and we really appreciate him doing that," said Seymour.  
Both groups are actively planning for the Fall semester and the changes that may continue. 
Seymour is preparing for the possibility of another online semester in the fall.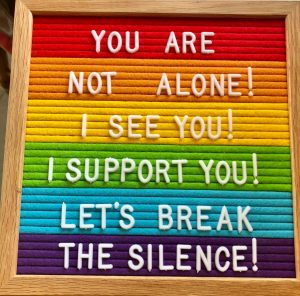 "If we continue to be online, I think there will be more of a pressure to maintain a stronger presence, and people both need and want the student orgs to stay active, so we'll just have to find creative ways to stay active. Right now we are in kind of a transition period, I know Will's been super gracious if I can't put in the time for the Pride Center he understands. But I think people will have a little bit of higher expectations for next year since we will be a little bit more familiar with the online format, and they are going to expect more for the Pride Center. So even though I'm graduating I've been trying to brainstorm ways to make that possible for them," they said.  
Tester is preparing for the workload of the Fall semester and plans to begin new programs for students.
"Next Fall, we will be starting a mentorship program to get the campus more involved in decision making. Right now we have event coordinators and event board leads, with mentorship we will be expanding our decision-makers throughout the campus. We will be updating the community with any future advancements or changes we have for UWL," said Tester. "UWL students, we miss you."