"This whole thing is scary, but I'm okay with it. It's just different." : Experiencing medical emergencies during COVID-19
As the COVID-19 pandemic continues to develop around the world, people are still experiencing other healthcare emergencies and issues. Many hospitals, including local healthcare options, are working to implement policies to reduce the risk for non-COVID-19 patients at their facilities.
Local area hospitals Gundersen Health Systems and Mayo Clinic Health System have similar policies in line to prevent transmission of COVID-19 within their facilities, such as limiting the number of visitors allowed, canceling non-essential appointments, and requiring everyone in the facility to wear face masks. People entering the hospitals also have to go through screening for COVID-19, during which their temperature is taken and questions are asked about potential symptoms and travel habits.  Both hospitals are available for urgent and emergency care, and are offering alternative health care options, such as online and virtual visits. They are available for urgent and emergency care.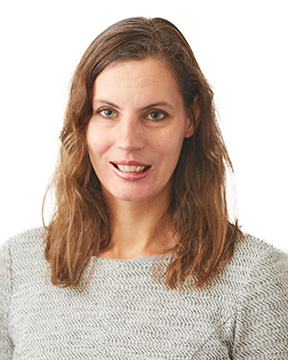 For students of the University of Wisconsin-La Crosse who are not in need of urgent or emergency care, the Student Health Center is open and offering all of their normal services except for physical therapy. They are following similar screening procedures as local area hospitals.
Abigail Deyo, physician and medical supervisor at the Student Health Services said, "We continue to see same-day sick visits. We are not taking walk-ins. All visits require a scheduled time which can no longer be web booked. At the time the appointment is made, students will have a telephone screen for symptoms."
"Visits have been moved to telehealth or phone call where this is possible.  In our lobby we are repeating a symptom screen and temperature check. All students and staff members are asked to wear masks. Students with respiratory concerns are seen in a different area of the clinic and staff wear full PPE," said Deyo.
Deyo said that students are able to go to the Student Health Center for COVID-19 testing, but the test costs $200 and is not billable to insurance. She recommends students go to local testing sites to avoid this cost. The Student Health Center is working closely with the La Crosse County Health Department regarding suspected and confirmed positive patients.
For people experience non-COVID-19 related medical issues, the process of making appointments and seeing a doctor has changed drastically from a few months ago.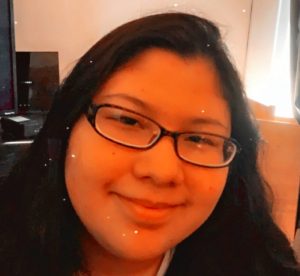 La Crosse resident Carlee Baca, 17, has been suffering from headaches for three years. "Before the pandemic, I had received my prescriptions for chronic migraines. I was scheduled for a follow up appointment to see if they helped with not having migraines as much and not long when I do get them, but then the pandemic happened," said Baca. "At first my appointment was to be rescheduled at a later time, it was hard to be determined, but we were advised if we needed anything or if we had issues to call the nurse's hotline."
"Sometime during April, we received a call from the nurse asking if we could talk to the doctor over the phone later in the afternoon. It was weird, but I liked that I didn't have to go in, change into a gown, just for a headache. I appreciated that part," Baca said. "This whole thing is scary, but I'm okay with it. It's just different."
Kayleigh Marshall, a Senior at UWL is currently living in La Crosse and was diagnosed with an urgent brain condition in January. She was scheduled to have further testing and diagnostic work done in late March, but the appointments were canceled. After her symptoms worsened, however, she fought to have her appointment rescheduled and saw a neurologist in Madison. She then had to have a lumbar puncture procedure done in Baraboo, WI.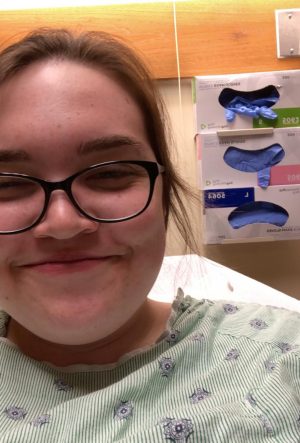 "Checking in, I had to stand six feet away from the check-in area, my I.D and my insurance card were wiped down before it was handed to me. Everyone was wearing masks, and I tried to stay away from other patients," Marshall said. "Everyone there was wearing PPE the whole time when they were with me, and it was a bummer like during my neurology appointment, my neurologist was wearing a mask the whole time and it was harder because I didn't see his face and I had never met him before. It made it harder to build a connection with him. This a doctor who is going to have a big influence over my life this year. I googled a picture to see what he looks like because it's weird not knowing."
Marshall was the only patient in out-patient surgery on the day of her procedure, as all other appointments had been postponed. She said the nurses were very attentive to her, as they had no other patients to work with, but she felt lonely. Her mother was not allowed to come into the hospital with her but needed to drive her home, so she waited in the car the entire time.
"My doctor had to teach me how to advocate for myself with the scheduling staff, in case they didn't want to schedule my procedure. My condition is time-sensitive, so it was important I get in as soon as possible. But going to different hospitals while all of this is going on made a situation that was already scary for me a lot scarier," said Marshall.