"Comfort in solitude" : UWL community reminds students to seek time in nature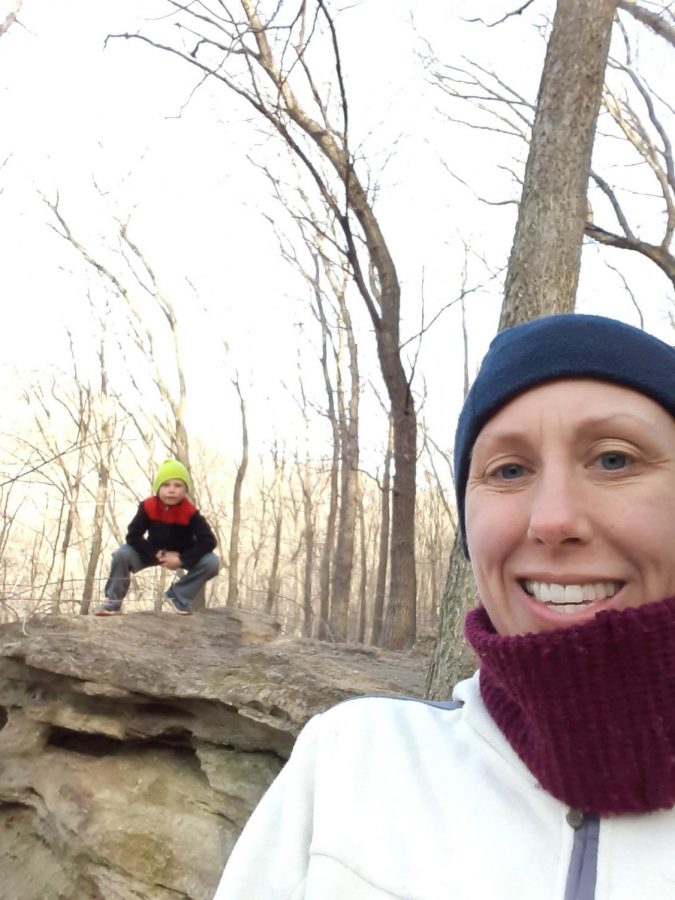 For some students and professors at the University of Wisconsin-La Crosse, social distancing means staying in, but others have found it has brought them out to nature instead. 
Environmental studies professor Alysa Remsburg told The Racquet Press that her time in nature has increased since the start of quarantine and online classes. "My mental health is most challenged by the stress of parenting and teaching a very social only child who wants my attention all the time," said Remsburg. "Heading into nature is a win-win for both me and my kid. He gets to explore new places and new physical challenges. I gain the restorative effects of taking in nature and the satisfaction of sneaking in lessons about trees, insects, birds, and wildflowers."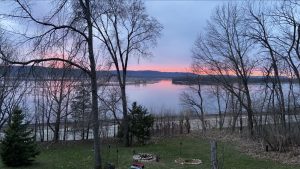 Remsburg and her son have been hiking, biking, geocaching, collecting rocks and pine cones for nature art, and exploring along streams. "We've also done lots of walks around the neighborhood when my son asked for lessons about plants in order to avoid his other schoolwork," she said.
Remsburg recommended nature as a coping mechanism, especially during a time of increased isolation and feelings of depression. "Therapists recommend this," she said, "using our brains and our senses in different ways is great for mental health."
Kayleigh Colhouer is a political science major with legal studies minor at UWL. Colhouer said, "When I am overwhelmed with emotion I find peace in nature. Whether it's biking, fishing, or walking, the outdoors calms me. While our current circumstances are not ideal, this time has given me the opportunity to slow down, breathe, and reflect on life. Nature has allowed me to find comfort in solitude."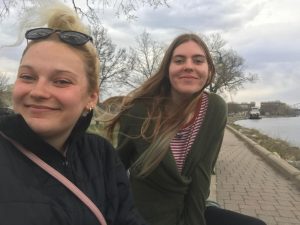 UWL student Sierra Wilcox is a Spanish major and recreation management minor. Wilcox walks, hikes, longboards, slacklines, goes boating, and plays frisbee golf.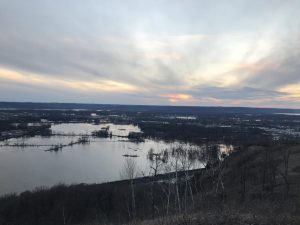 "My time in nature has increased because it is still open unlike everything else. It's also a nice escape and helps to get me moving," said Wilcox. "Being outside makes me feel happier and more productive at the end of the day, sunlight helps, movement makes us happy, and fresh air is good for the soul."
If you are still in La Crosse and want to spend time in nature, some places you can check out are Myrick Park, Grandad Bluffs, the La Crosse River Marsh, or Riverside Park. Remember to still practice social distancing, even in nature, if you are spending time with people you do not live with.

About the Writer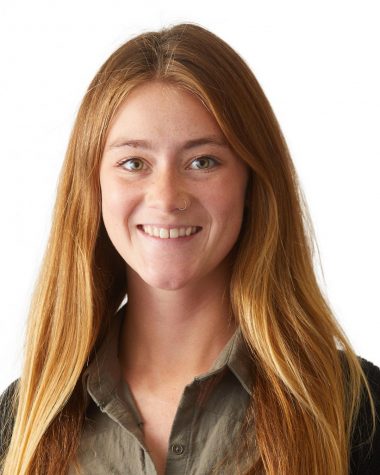 Carly Rundle-Borchert, Photojournalist

Year at UWL: 5th Year
PGPs: She/Her/Hers

Hometown: Bloomington, MN

Major: English with an emphasis in Writing and Rhetoric
Minor: Photography...