How UWL students can help the community during the COVID-19 pandemic
Alexia Walz, Arts and Entertainment Reporter
May 6, 2020
On March 13, President Donald Trump declared a national emergency due to COVID-19, and hospitals, businesses, schools, and nonprofit organizations have been affected by this. This change has put agriculture, businesses, and hospitals at risk, and cities across the globe still need a lot of support. Students and faculty at the University of Wisconsin-La Crosse can help local communities in various ways.
Support local food pantries
Volunteer opportunities are available at many food pantries in the La Crosse area, including WAFER, Catholic Charities, Salvation Army, and many others. 
The Hunger Task Force is the only free food bank in the La Crosse area and relies on donations from the community. In 2017, the Hunger Task Force distributed approximately 1.5 million pounds of food to people in the area. With the ongoing pandemic, the amount of food they can distribute could diminish greatly.  
To make up for the food they may lose, the Hunger Task Force along with the La Crosse County Health Department and the La Crosse Rotary Club created Food Drive Fridays. Every Friday until May 29, patrons can drive through a parking lot to donate non-perishable goods to volunteers. More information like locations can be found here. 
To find food pantries outside of the La Crosse area, visit foodpantries.org. 
Support local farms
The closure of schools and businesses has had a large impact on the farming industry in the United States. To ensure that local farms stay afloat, La Crosse residents can shop at the People's Food Co-op and local farmer's markets. According to the People's Food Co-op webpage, "We ensure the availability of high-quality safe food at fair prices with an emphasis on local, organic, fairly traded, and natural goods. We develop a robust cooperative economy."  
Farmer's markets also aid the agricultural economy. Alabama had 17 registered farmer's markets in 1999, involving 234 farmers. 10 years later, there were 102 farmers markets involving 1,064 farmers in the same state.
Staying local when grocery shopping supports the agricultural industry, but local organizations will also accept cash donations. Donations to local farmer's markets such as the Cameron Park Farmer's Market can be made here.  
Donate blood and plasma
Eighty percent of blood donations that the Red Cross receives come from community blood drives, like those set up at high schools and universities. These blood drives have been canceled due to COVID-19. Since March 1, some 5,000 drives have been canceled and as a result, there have been at least 170,000 fewer donations than there would typically have been.
In compliance with the guidelines of social distancing, appointments must be made to donate blood. To find and schedule an appointment, visit the American Red Cross website. 
Make and donate masks 
Many restaurant employees and hospital employees who do not work with patients are required to wear cloth masks after the Centers for Disease Control and Prevention (CDC) officially recommended that masks should be worn by all people. Mayo Clinic and Gundersen Health System are currently accepting donations of cloth masks, but both hospitals have different criteria for them. Mayo Clinic specifies CDC guidelines and Gundersen has its own instructions. 
Sewn cloth masks take about 15 minutes and cost about two dollars to make according to La Crosse resident Sue Walz. "You do not need to be a skilled sewer to sew masks. If you are a beginner, someone could help you get started, and pretty soon you will become a pro at making masks. You just need a sewing machine and a desire to help others," Walz said. 
Walz has been unemployed since the Safer at Home order in Wisconsin was implemented. Instead of working, she has been making cloth masks full-time. "I would definitely recommend sewing masks. Right now, people who sew cannot keep up with the demands of people requesting masks, and masks are essential for keeping each other safe and healthy. I enjoy sewing and am happy I can contribute my skills in some way during this difficult time," said Walz. 
Masks can also be donated to the Onalaska Care Center, a nursing facility on Main Street in Onalaska. More information such as mask requirements can be found here. 
Donate to non-profit organization
According to National Voluntary Organizations Active in Disaster (National VOAD), non-profit organizations prefer monetary donations because it allows them to buy supplies from trusted, local companies and it lightens the load of organizing donations like food and clothing. 
American Red Cross, Feeding America, and the COVID-19 Solidarity Response Fund for the World Health Organization are a few of the various organizations accepting donations. National VOAD has a list of other organizations on its website. 
The La Crosse Community Foundation has a list of local non-profit organizations on their website. Any local organizations mentioned above will accept monetary donations. 

About the Contributor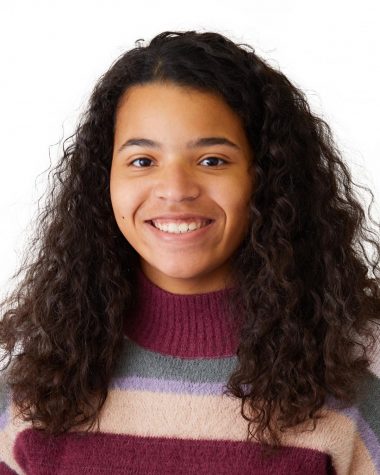 Alexia Walz, Multimedia Editor

Year at UWL: Junior
PGP's: She/Her/Hers
Hometown: La Crosse, WI
Major: Communication Studies with an emphasis in Media Studies
Minor: Creative...