UWL fishing team update during COVID-19 pandemic
While COVID-19 has forced the University of Wisconsin-La Crosse to close for the remainder of the semester, and it has impacted the National Collegiate Athletic Association regulated sports heavily, there are many other clubs, programs, and organizations that have been affected during this as well. 
One of those teams, the UWL fishing team, has had its season impacted by COVID-19. The UWL fishing team had a "new focus" this year, and they were looking to be more competitive.
The UWL fishing team has lost their season along with the other spring sporting teams at the university. UWL sophomore and member of the UWL fishing team Gage Griffin said, "This was done to ensure the safety of the staff at [Fishing League Worldwide] and the anglers." 
UWL fishing team competes in the Fishing League Worldwide (FLW) tournaments and competition. While they canceled their tournaments, FLW did release some tips for those still wishing to fish during this time. 
These tips included not touching public surfaces, like benches, washing your hands thoroughly before and after fishing, staying home if you have symptoms, and checking local and state regulations for fishing. While the fishing team postponed any competitions, there are still many opportunities for the anglers to continue to fish during this time. 
"The great thing about our sport is that it is outdoors and is a great way to social distance. All our anglers are still fishing as much as they can," said Griffin.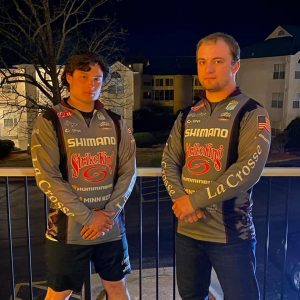 Griffin, who has been fishing for about 12 years, also said that the  Wisconsin Department of Natural Resources (DNR) has not regulated any fishing, but they advise all fishers to maintain social distancing with staying six feet apart. 
The DNR released an updated statement pertaining to COVID-19, "Distance is key during this public health emergency. Social distancing – the practice of keeping at least six feet apart from others and avoiding direct physical contact – is the only effective means of slowing the rate of infection." 
With the DNR not pushing strict regulations or not allowing fishing to happen, a lot of UWL's fishing team has been using this time to continue fishing.  
Griffin said that he does not foresee any long–term impacts on the sport due to COVID-19. Social distancing is something that comes naturally in the sport of fishing, depending on how many are in a boat at a time. Therefore, Griffin thinks that as soon as the postponement is lifted, everything will return to the way it was prior to COVID-19.