Incoming UWL students discuss uncertainty ahead of their first semester
Alexia Walz, Arts and Entertainment Reporter
May 11, 2020
In September, student Quinton Graves will be starting his first year at the University of Wisconsin-La Crosse. Graves is a transfer student from Winona State University and will be in sophomore-standing once at UWL. Graves is originally from the La Crosse area and he says that part of the reason he transferred is that UWL is closer to home. 
"I think it was the best choice for me to be close to home just because it felt like something was missing. I think my parents are glad that I am back home and I think they're glad that I will be at a university that will make me feel happy," said Graves. 
Kainoa Young is also a La Crosse resident and he hopes that commuting will help him financially in his freshman year at UWL. "I chose UWL because it allows me to attend school without paying the dorm fees. I already live very close to campus, so I decided to stay in town and live with my parents while I attend college. The end goal is to escape college debt and start life without that heavy financial weight," he said. 
Incoming freshman Mackenzie Gilbert currently goes to North High School in Eau Claire, WI, and she chose UWL because of her familiarity with it. "La Crosse feels like a home away from home and my sister goes to UWL so I'm already somewhat familiar with the town," said Gilbert. 
Gilbert worries that she will become homesick and have a difficult time coming out of her shell. However, she thinks that UWL and her peers will aid in making it a smooth transition for her. "I think UWL will help me through these things because they have activities and provide many resources to help me. Everyone is going through the same thing so I can always talk to others about things," she said.  
Graves had similar concerns about his own transition from Winona to La Crosse. "It's kind of like freshman year all over again. Learning a whole new school, learning how to get around campus. It's just going be different," he said. 
Graves said that he has already found support with UWL's transfer student advising, specifically Academic Advisor Celinda Davis. "I was on a Zoom call with her and that really got me set up and feeling more confident and everything," said Graves. 
According to Graves, the uncertain nature of the Fall 2020 semester may not be a disappointment for some transfer students. "It will be sad if we don't have face-to-face classes but I almost feel like it will be a gift, at least for transfer students to ease into a new university rather than being thrown on campus and trying to figure out where everything is."
For other incoming students, the possibility of distance is a concern. Gilbert is worried that the fall semester will be conducted in an online format. "I don't want to start a new chapter of my life from a screen. I want to be able to get out and experience everything that comes with it," she said. 
Although Young's prom has been canceled and his graduation has been postponed due to COVID-19, he said his last year of high school has been an exciting experience. "I feel rather lucky to have this experience for my senior year of school. My class has been caught in the narrow years of a global transition and I think that is incredibly exciting. The stress that college has caused seems so trivial compared to the other events happening around the world," said Young. 
For Gilbert, the pandemic's effect on her senior year of high school has made her more appreciative of every moment.  "I am very sad that my senior year has been cut short due to COVID-19. I have been looking forward to many of my last moments as an Eau Claire–North Husky, and I haven't been able to accomplish them," she said. "Most of all, I am sad I might not be able to walk the stage, play softball with my team ever again, and go to senior prom. I think this has definitely shaped me because I know every moment is valuable and I can't take any moment for granted."  

About the Contributor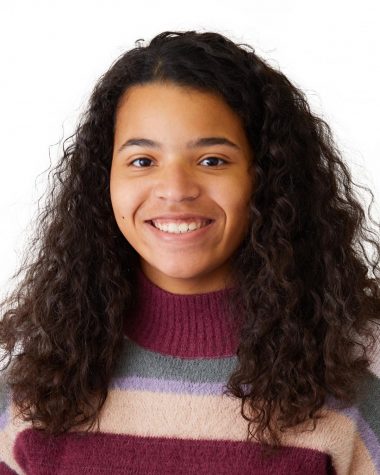 Alexia Walz, Multimedia Editor

Year at UWL: Junior
PGP's: She/Her/Hers
Hometown: La Crosse, WI
Major: Communication Studies with an emphasis in Media Studies
Minor: Creative...