The Pump House encourages creativity through latest writing series: 'What is your social distancing style?'
Alexia Walz, Arts and Entertainment Reporter
May 13, 2020
"Our mission is to enhance the quality of life in the Coulee Region by sharing art. We help the community stay engaged in creativity by offering a variety of performances, from plays to concerts, offering different classes in painting and pottery, displaying local art for sale in our galleries, and much more," said The Pump House Regional Arts Center intern Alaina Steffes.
The Pump House has played a role in the La Crosse community since 1979 when it was placed on the National Register of Historic Places. Steffes is a rising senior at the University of Wisconsin-La Crosse and works with marketing, social media, and technical writing at The Pump House. "I first became involved with The Pump House when my poetry was selected as a part of a juried art exhibition, titled 'Mark My Words.' I was so thankful to The Pump House for the opportunity and am so happy to now work for them," she said. 
On Feb. 21, The Pump House debuted the 'Love, Loss, and What I Wore' writing contest. According to Steffes, the writing contest was created to spread the theme of their upcoming play of the same name.  
"We wanted to hear heartfelt stories from people in the community regarding how clothing impacted some of life's most memorable moments," she said. "I think opportunities like this are especially important to give to the community because anyone can be an artist or writer. Giving other people the opportunity to shine and share their stories is important to learn more about the community, and what it means to be human." 
Winners of the contest were to be rewarded with two tickets to a showing of the play and their essay was going to be read by a cast member prior to the show. Performances of the play were intended to show on March 20-22 and March 27-29 but were canceled due to COVID-19.  Many Pump House events require 10 or more people, so the arts center has postponed all future events but the staff is currently working to plan new dates for future events.
On April 30, The Pump House debuted the 'What is your social distancing style?' writing series on social media, asking members of the community to write about how their clothing styles have changed in quarantine. The series was inspired by their 'Love, Loss and What I Wore' contest. 
To participate in The Pump House's latest writing prompt, submit essays to the organization's email: [email protected]. Steffes encourages community members to submit stories. She said if writers need inspiration, compare your clothing style to what it was like before Safer at Home was implemented and how it has changed during Safer at Home, as well as what emotions are tied to these style choices. 
Steffes hopes that the writing prompt will give community members peace of mind. "While the quarantine may be difficult, we want to remind the community that we are in this together. By hearing the honest accounts of how something as simple as the clothes we wear has changed during this time, The Pump House hopes that the community can find solace knowing that we are all experiencing similarities in this quarantine," said Steffes. "I look forward to reading these vulnerable stories about how something as seemingly small as clothing, affects the larger picture of everyday life." 
Submissions for the writing prompt will be open until May 26. The Pump House is not holding events, but the office is still open for phone calls from the community. You can contact The Pump House with any questions or concerns about the submission process. 
About the Contributor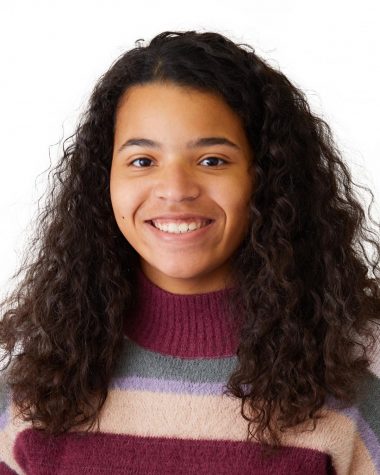 Alexia Walz, Multimedia Editor

Year at UWL: Junior
PGP's: She/Her/Hers
Hometown: La Crosse, WI
Major: Communication Studies with an emphasis in Media Studies
Minor: Creative...