Planned Parenthood of Wisconsin creates new ways for patients to receive health services virtually amid COVID-19 pandemic
During the COVID-19 pandemic, healthcare institutions across the world are working to find innovative ways to treat patients while maintaining proper safety protocols for patients and staff. Many institutions, including Planned Parenthood, are launching virtual visit systems, where physicians can work with their patients over the phone or via video call to diagnose problems and create treatment plans.
"One of the silver linings with this pandemic, it prompted us to quickly innovate new ways of providing individuals with ready access to care that is likely here to stay," said Karole Behringer, Regional Community Partnerships Coordinator of Planned Parenthood of Wisconsin, Inc (PPWI). In April, PPWI launched a telehealth service to connect patients with PPWI trusted providers remotely through phone and/or through a private and secure video conferencing platform.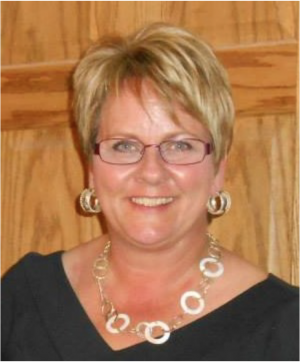 "To date, 50 percent of our patients are served through telehealth which helps reduce time spent in the health center or eliminates the need to come in a health center entirely," Behringer said. Limiting access with people outside of the home is crucial to preventing the spread of COVID-19, so being able to treat patients remotely is extremely beneficial.
In addition to the telehealth service, Planned Parenthood also launched the Planned Parenthood Direct app which can be downloaded for free on the Android and iOS app stores. Behringer explained that the app is helpful for individuals who want convenient access to birth control, but may not have easy access to a healthcare provider.
Medicaid does not currently cover services under PP Direct, and patients will be asked for a credit card payment to cover a $25 clinician visit. Behringer said that the fee is waived for individuals who choose to have birth control pills mailed to their home. Other birth control methods, such as the patch and ring, or UTI treatments are called into an area pharmacy where personal insurance can be used.
The app asks users secure questions related to their health history which are then assessed by a Planned Parenthood medical provider who reviews the information according to established evidence-based protocols. Based on their health history, if the user is eligible to receive care online, the provider writes the prescription within one business day. Individuals who need to be seen in person for a health exam will be referred for care to a nearby family planning provider. Patients can choose mail delivery of their prescriptions or pick-up their prescriptions from a nearby pharmacy. Patients can also sign up for automatic refills for the whole year.
"Initial survey results indicate patients are very happy with both new technologies -with many saying it is short, simple and convenient," said Behringer. "With any new technology, particularly during a pandemic when so many people are working remotely, we have sometimes experienced connectivity issues. People are learning to get used to these new patterns of care. Visiting with a clinician over the phone or a secure video line instead of in-person visits is new to many people, but a convenient way to access health care that is likely here to stay."
The cost for birth control pills starts at $25 per pill pack with free shipping. UTI prescription costs are dependent on the medication and the pharmacy, but range between $4 to $60.
"PPWI is proud to use new technology and innovation to reach people with the health care and information they need when they need it. During these uncertain times, we know that access to reproductive health care and information can't wait. That is why PPWI has introduced these new platforms of care to ensure people can get timely health care they need safely and conveniently," says Behringer.
"Despite the uncertainties presented by COVID, PPWI remains a safe, confidential and affordable place for patients seeking care. According to a Kaiser Family Foundation report released Wednesday, nearly 27 million Americans across the country may have lost their employer-based health insurance due to layoffs related to COVID," said Behringer. "PPWI is here for you regardless of your insurance status, income or immigration status to make sure you get the care you need to be safe, healthy and strong."
To find out more about PPWI's education programs and health care services please visit ppwi.org. To get involved in advocacy programs go to ppawi.org or participate in the day of action here.
PPWI is located at 1201 Caledonia St, La Crosse. For more information, visit the Planned Parenthood website.