Letter to the Editor: Naming the Flaws of The U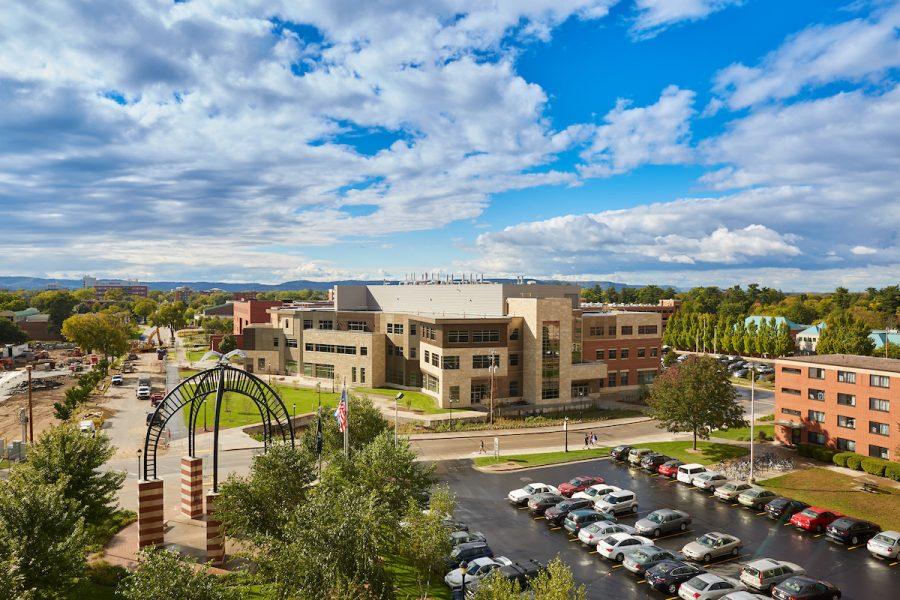 Kia Pourmodheji, Guest Reporter
March 21, 2017
Although its artistic design captivated us from the cutting of the red ribbon, The New Student Union exceeded all expectations except one, its name. As a 55 million dollar investment, UW-L's newest addition should flaunt a name worthy of our campus.
While the University Center's mission statement mentions its effort to build an inclusive environment, The Student Union attracts more than just our students body. Catering to a variety of groups including alumni and executive staff, the name excludes an important portion of individuals that regularly visit this establishment and support our student population.
The exterior design of The Student Union was intended to mimic the natural shape of Grandad's bluffs, but with its current name this symbolic value goes unnoticed and underappreciated. The University Center's decision to recognize this addition as a Student Union has not only tarnished the buildings iconic purpose, but created a blemish on UW-L's unique reputation.
Moving in the directions of most big ten schools including The University of Minnesota and UW-Madison, our home is unfortunately drifting away from its individuality and conforming to the plethora of typical Student Unions found on most college campuses.
Symmetrical to every University, our tuition provides the funds for endeavors such as The New Student Union. As students who supply our University's budget, we should not be burdened by a building name that misrepresents UWL's true population and degrades the value of our campus.