Enduring the Heat in the Dorms
If you were anywhere near La Crosse this weekend, you can attest to the exhaustingly steamy weather. If you did not have air conditioning, the heat was unbearable. Living on campus at UWL has its perks, but one downside is the absence of air conditioning in the residence halls.  
What would the heat lead you to do? How would it impact your weekend? UWL students had a lot to say about the heat- good, and of course, bad.  
Wentz Hall resident Sophia Jaume faced the heat first hand this weekend living in a traditional dorm. She said that "everyday living was intolerable and disgusting." 
When asked if they would like air conditioning to be provided, Jaume said, "No, we shouldn't have air conditioning because there are plenty of places to go on campus if you do not want to be in your dorm, but if students cannot afford fans, the university should rent the box fans from the storage of each hall." 
As far as sleeping went, Jaume propped a fan up on a chair to cool down in her lofted bed. "It was pure disgust."  
Water and dehydration were two key elements this weekend that current Wenztian Amanda Bobzin kept in mind. "I went through so much water but it was too hot to think and do homework; I could only suffer." 
Being a desk assistant to the residence halls has it perks as well, but while making pizzas behind the front desk and being the closest to the constant heat, current Wentz DA Malcom Nelson quoted feeling "worn out" and "uncomfortable" his whole shift. He reported hearing about other desk assistants taking their time while counting the pizzas at the end and beginning of their shift just to stand in the coolness of the freezer. 
When asked if he would pay more in his UWL bill to have air conditioning Nelson said, "I would definitely pay extra for air conditioning; dorms should have it." 
A triple-double rooming scenario is already a nightmare, and freshman Sam Butler noticed a hotter bedroom to sleep in all weekend. When asked if he experienced any illness from the heat, Butler replied, "No I am not sick, just sick of my own sweat." 
Regarding the air conditioning installation issue, Butler said, "Having air conditioning in each dorm would not be beneficial in the long run because we would only use it a few times all year."
Overall, living in the residence halls was a struggle this past weekend but with a fan, multiple changes of clothes, and two showers a day, residents were able to make it work.  
About the Contributor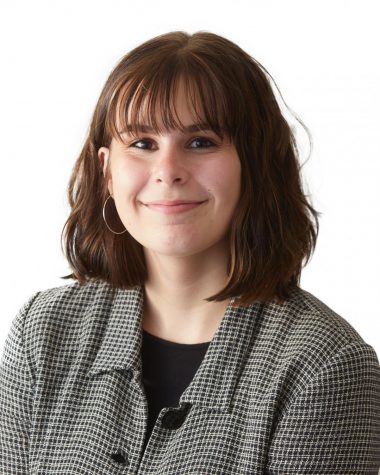 Sam Stroozas, Executive Editor

Year at UWL: Senior
PGPs: She/Her/Hers
Hometown: Hudson, WI
Major: English with an emphasis in Writing and Rhetoric, Communication Studies...