Ask 5: How Do You Handle Midterm Stress?
DAs the first semester of the school year continues we come closer to midterms. Not as harsh as finals week, but a definite wake up call for most students. Whether all professors come together to assign every paper, project, and exam for this one week is unknown, but one thing is for certain – you will be stressed.
Stress is completely normal in college and happens more than we acknowledge because normally everyone is just in a state of it. I asked five people how they handled midterm stress and hopefully, the answers will help students be less stressed.
Allison Lemke, a junior with plenty of midterm experience shared that setting goals is what works for her, "I set a goal and when I reach it then I reward myself. Whether it is a nap, spending time with friends, or watching tv, it is a simple reward that will motivate me to finish my studying."
With the system she uses, Allison creates a study pattern that will undoubtedly work for everyone, "I love prioritizing what to study, when, so I am not too overwhelmed. I put it in chunks and make lists so I am able to pace myself."
Allie Wittmann, sophomore, says that she uses her artistic abilities to distract herself from stress, "By drawing and painting I able to focus on other things besides the stress which allows me to have healthy alone time"
Malcom Nelson, on the other hand, has a different approach. Similar to the average college student, Malcom enjoys leaving it until last minute. He says, "I try not to think about it, and do it right before the due date. I do other things to distract myself, tv, sleeping, not homework."
Aaron Rudd combines the two strategies with a bit of a twist. He explained, "I avoid doing the work but all in all, I do complete it. I distract myself by doing other tasks but I make sure to get all of my work done too so I am less stressed."
Amanda Bobzin, avid sleeper, suggests that instead of stressing first, take a nap. She stated, "If I am stressed I need to sleep. I take naps until I do not feel stressed and then I do the work, If I am too tired, I will not be able to focus on my work."
No matter what you do for midterms you will inevitably figure it out. Don't waste all of your stress on midterms, final exams are only two months away.
About the Photographer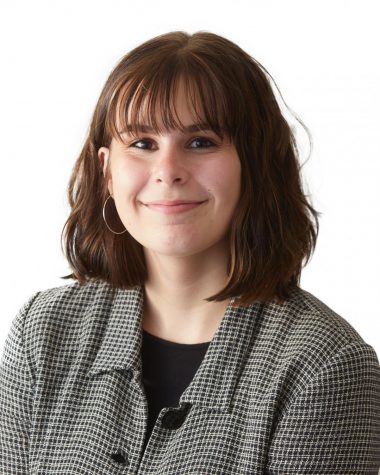 Sam Stroozas, Executive Editor

Year at UWL: Senior
PGPs: She/Her/Hers
Hometown: Hudson, WI
Major: English with an emphasis in Writing and Rhetoric, Communication Studies...