Global Initiatives at Myrick Park
Culture is an important term in not only the real world but college world. Interacting with cultures that differ from your own and assimilating in these events allows for a more diverse outlook on life.
Global Initiatives, recently held at Myrick Park, was an event full of food booths, meet and greets, and tables that discussed cultures of different countries and the value that we would find by learning about them.
While walking around the event and interacting it was easy to tell that much thought went into the process. Maria Towle, one of the people head of "Trades of Hope; Empowering Women Out of Poverty" showcased a table full of products made from women in poverty. Making these products gave them a purpose and an income to get out of poverty.
Towle shared, "I got the idea from Cranfest when I met a woman who mentioned the impact of this company which allows women to lead a good life and provide for their families. Our main goal is to allow women to leave poverty and the sex trade and keep children with their parents."
With jewelry, crafts, and other small trinkets presented guests could come and buy as they please while knowing their money is going to a great cause. Towle added that she also does, "home parties and Facebook invites to promote the cause."
Two women and their daughters created this program, and Towle said many women and their daughters will be continuing it.
La Crosse residents may not know about our sister city, Kumbo which is located in Cameroon. By having a sister city, members of La Crosse are allowed to do outreach work with the sister city to create a bond over the world to help one another and discuss cultural differences and similarities.
John Withers, a member of the rotary explained the idea behind having a sister city, "We promote the city of Kumbo along with the culture of Cameroon."
By setting up a table to showcase Kumbo, members of La Crosse have been able to learn about the work that La Crosse has done in Cameroon. Withers added, "We have built a hospital with computer systems for record keeping and furnished ten bathrooms and handwashing stations with fresh water and multiple elementary schools."
With pamphlets, posters, food, and traditional Kumbo clothing, Withers made an impact on the attendees of the event to respect the culture of Kumbo along with Cameroon.
Jacob Sciammas, one of the many people in charge of Global Initiatives explained the goal of the event, "It was created to bring awareness to things in our community to bring global cultural awareness. I think we often times overlook the local global cultural work we do."
With the building full of tables and food from all around the world, Sciammas said, "We are lucky to have many returning people and international students to help put on the event. Every year we try to reach out to new people."
The most important value of Global Initiatives is the value of it, Sciammas shared, "It is nice that it is intimate. When people come here they really engage with other groups. In our community, we lack a lot of resident diversity so we have to bring in groups of thought for other ways. This event is important because we have to grow in certain ways."
Global Initiatives was a successful event hosted with a reminder that as UWL students we still have room to extend our knowledge of other cultures.
About the Photographer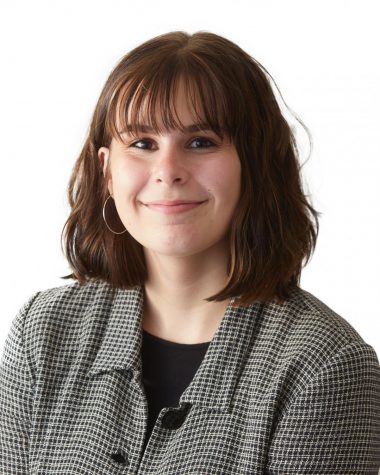 Sam Stroozas, Executive Editor

Year at UWL: Senior
PGPs: She/Her/Hers
Hometown: Hudson, WI
Major: English with an emphasis in Writing and Rhetoric, Communication Studies...