Viewpoint: The End of Freshman Housing
A staple at the University of Wisconsin – La Crosse, the first-year experience housing in residence halls and floors brings first year students into close-knit communities to feel comfortable and supported at UWL. Starting next fall, first year experience halls and floors with cease to exist.
UWL has decided to eliminate first-year experience dorms and floors in hopes that on-campus living will become a viable option for more than just freshman students. Coate, Laux, and White, all freshman residence halls, will now be open to returners and any grade level wishing to reside there. Halls such as Wentz, Drake, Hutchinson, and Angell will also have free reign in terms of floor plans and communities.
Although this progressive idea allows students to connect with those outside of their grade level, future UWL students will be missing out on creating bonds and cohesion with other first year students by being placed in random halls with neighbors from every grade level.
Coate, White, and Laux Halls symbolize the youth of UWL. These halls are the best spots for a freshman to connect with others and make tight bonds before being thrown into the whirlwind of what is college. By eradicating first-year experience housing, UWL is minimizing first year bonding.
Being a transfer student placed in Angell Hall last year, I hoped to meet many other freshmen with whom I could share my new-found struggles and unfamiliarity. Much to my chagrin, I was placed in a cube that was all grade levels, therefore lacking an effective environment to connect with my peers. My experience was anomalous to the average student's because of the structure of first-year experience halls and floors. Many students are placed in first-year experience living for the sole reason of getting to know other students versus being with prior experienced students.
According to the UWL On-Campus Housing tally, one hundred students have opted to return to Coate Hall next year as of Nov. 18. With three hundred spots being left for future first year students in Coate, the race for housing is quickly consuming residents.
Coate Hall, notoriously known for being the "best" freshmen residence hall on campus, will now be filled with returning students hoping to relive the previous year by sticking to their roots. First-year experience halls are needed for this very reason- to motivate students to seek other housing the year after and be confident enough in their social skills to do so.
Coming to college at any age is anything but easy. By discontinuing the lives of first-year experience halls and floors, UWL is making the college transition harder on the average new student. Freshmen tend to work better with others their own age, what with having recently left the top of their high school pyramid as seniors to come to a world in which they'll slowly discover that high school normalities do not apply to the college lifestyle. They need others that are currently experiencing that reality as well.
First-year experience housing is a common goal of many UW system schools. It promotes friendship, community bonding, and allows each resident to feel a confidence in knowing that everyone else is just as confused as they are.
Even though promoting more on-campus housing for older students would help destroy the stigma that on-campus housing is only for underclassmen, it would create a struggle for future students by eliminating the opportunity to live in a reliable and equal- experience environment.
About the Contributor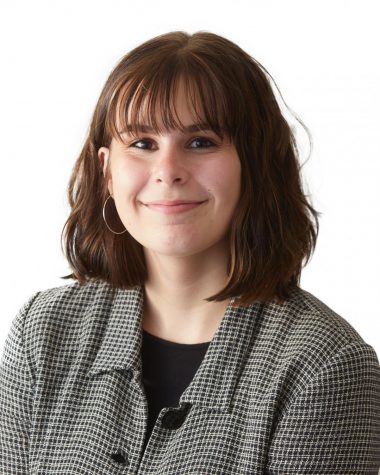 Sam Stroozas, Executive Editor

Year at UWL: Senior
PGPs: She/Her/Hers
Hometown: Hudson, WI
Major: English with an emphasis in Writing and Rhetoric, Communication Studies...