The COVE Big Event: Students Coming Together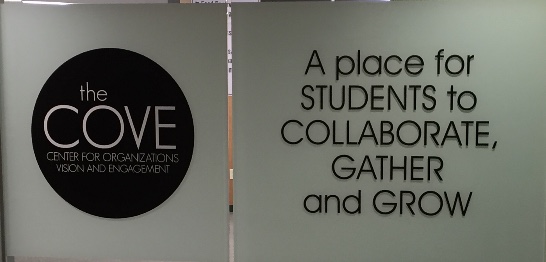 The Cove Big Event started a revolution for The Cove and the Student Union itself with a showcase of what the Cove is able to provide to students at their "Cove Big Event" on Wed.  
While entering the second-floor area of the Student Union with dimmed lights, a large crowd of people, and many foods and resources, UWL students connected and conversed while attending The Cove Big Event. Hosted for the immediate organizations that have offices that reside in The Cove as well as any other organizations on campus, this event helped bridge the gap between each organization and where they all collide with one another in campus life. 
Erika Lichtfuss, attendee of the event and avid member of Cru and History Honor Society said, "I came for the free food, plus I got to put my name in a raffle for some free stuff." 
The Cove attempts within their mission to create a diverse and inclusive area where every UWL student can know they are welcomed and valued. Lichtfuss continued, "The Cove had a slow start but as it gains momentum people can know what it's really about. More students should come and hang out, they are bringing offices and organizations together." 
The Pride Center, Student Senate, Greek Life, College Feminists, along with many other organizations live in The Cove. Students with similar interests have been allotted a space to meet other people in a variety of organizations that they can bond and converse at UWL with.  
Wes Iberner, employee of the Pride Center said The Cove and The Cove Big Event helps many causes, "I get to work in the Pride Center and socialize with great humans and attend events like this. I hope students utilize the resources we have and I hope we have more events as successful as this one."  
The event also allowed organizations to enter multiple raffles for extra storage, advertising assistance, and many other perks that The Cove offers. While highlighting the strengths of the space, many students engaged in potential catering options, advertising opportunities, and converse among neighboring organizations.  
Two members of Greek Life, Aliyah Grote-Hirsch and Laura Wagner, reflected on the many times they have come to The Cove to meet with other members of Greek Life or to simply hang out, Wagner stated, "We come here and study when we want a break from the busy-ness of college life. It's nice that the organizations get designated spaces to plan or relax." 
Grote-Hirsch added, "It's a lot of fun to come to events like this and meet more people that you're already working around on a daily basis." 
Many students spoke about the graphics department in The Cove. Each member of the department works hard to be a visual aid in every way for student organizations, Wagner ended with, "The graphics department really aids Greek Life and many other organizations."  
Having the opportunity to work in The Cove and be the face for student thought is a position that Jamie Wolfe has the pleasure of doing. Wolfe the front desk administrator, explained how the Big Event came to be, "There was lots of brainstorming and planning that had to occur for the event to happen. We wanted each student to know that The Cove has ample resources that they need to be utilizing because we are here to solely help student life." 
Being part of a student organization allows a student to focus on more than academics. Jazz Holland Cove Administrator said, "The Cove is a great atmosphere and everyone has a positive attitude and provides immense help. We are focused less on academics and more on student life, therefore proving the Student Union to be the places where fun happens and students are able to see that their organizations are worth it." 
The Cove Big Event was an event for not only The Cove, but all students at UWL. The Cove is a newer resource for UWL and it is there to aid student organizations. Holland noted, "All organizations and students are welcome in The Cove but organizations do have priority, this is their place." 
About the Contributor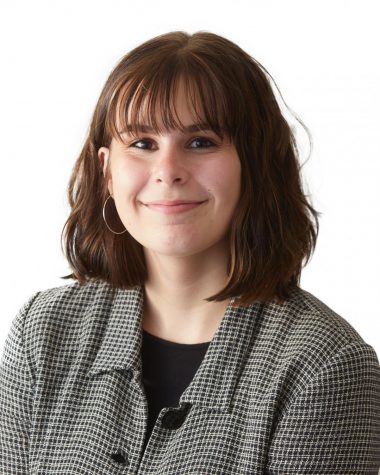 Sam Stroozas, Executive Editor

Year at UWL: Senior
PGPs: She/Her/Hers
Hometown: Hudson, WI
Major: English with an emphasis in Writing and Rhetoric, Communication Studies...