What You Need To Know About The Government Shutdown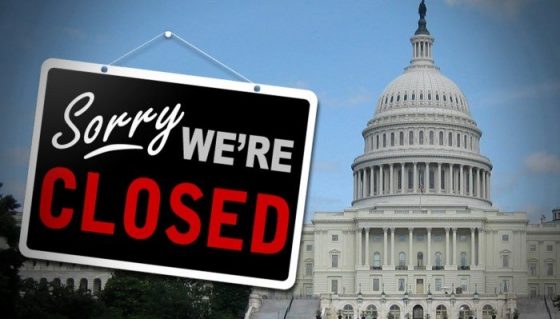 The government shutdown led to many questions among the public, with 'cause' rising as the central question. There were two government shutdowns during the Obama Administration (in 2011 and 2013) – but they are more different than they are similar to the Trump Administration shutdown because as nation we are involved in a more hostile presidency.
This shutdown was caused due to "a bitter spending-and-immigration impasse" (USA Today). A long-time dispute between Democrats and Republicans over immigration finally came to head in this shutdown in the means of DACA and CHIP and their future on budget bills. The new proposed bill included CHIP and not DACA, which lead many Democrats to neither vote for the budget bill nor support it any way – "Democrats are trying to take a stand and force Republican leaders to make a deal giving deportation protections to hundreds of thousands of unauthorized immigrants who were brought to the US as children" (Vex News).
In response to this, "The Trump Administration decided to end this program, which would leave these young immigrants, many of whom grew up thinking of themselves as Americans, without legal protections" (Vex News).
As mentioned, this shutdown differs from past shutdowns for a few specific reasons. In comparison to the 2013 shutdown, monuments and parts of most National Parks will remain open. Mail is still being delivered, and Social Security checks are still being processed along with Medicare and Medicaid programs and Veterans hospitals" (USA Today).
In the past shutdowns President Trump took to Twitter saying, "Here is the truth, the government does not shutdown. My sense is that people are far angrier at the President than they are at Congress re the shutdown- an interesting turn!" (Twitter.com). President Trump's ironic comment of the President versus Congress foreshadowed the current government shutdown.
CNBC reported, "Democrats don't control either chamber of Congress. But Republican leaders need some Democratic votes, at least in the Senate, to keep the government open. Democrats have made two major demands. One is an extension of the Children's Health Insurance Program. The other is continued protection from deportation for the so-called dreamers in Obama's Deferred Action for Childhood Arrivals program." CNBC also reported that the polls show strong support for both issues.
It was said that Senators reached a bipartisan compromise but President Trump rejected the comprise: "Democratic Senators – and some Republicans – have so far withheld votes needed to prevent a shutdown. In other words, Republicans in 2011 and 2013 withheld votes in pursuit of goals that were divisive, partisan and quixotic. Democrats are withholding votes now in pursuit of popular goals embraced by both parties" (CNBC).
The people of America have mixed views on who to blame and where to stand within the shutdown but the main conscious is that it could have been avoided by not having such a strict two-party system. With the Republican party in control of the House and the Senate, issues such as DACA and CHIP are usually placed as oppositions to brawl over instead of included as valuable funding assets.
After a previous Washington Post-ABC News poll, it was reported Americans said by a 20-point margin that they would blame a shutdown on President Trump and the GOP rather than Democrats" (The Washington Post).
Due to the uproar focused on the Democratic Party being seen as immigration-focused, not citizen-focused, this is a surprising statistic that many Americans, included right winged ones, are not purely blaming the Democratic party.
Although the shutdown is reportedly over, there is still a lot up in the air. CNN Politics said, "The House and the Senate voted Monday to end the government shutdown, extending funding for three weeks, following a deal being reached between Senate Minority Leader Chuck Schumer and Senate Majority Leader Mitch McConnell regarding assurances related to immigration."
In order to understand the ever-changing stance of American Politics, it is important to stay involved in the media of our political atmosphere to hopefully pursue the next generation to find compromise between the distant two-party system.
About the Contributor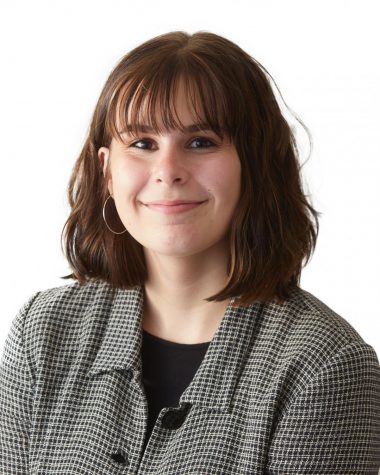 Sam Stroozas, Executive Editor

Year at UWL: Senior
PGPs: She/Her/Hers
Hometown: Hudson, WI
Major: English with an emphasis in Writing and Rhetoric, Communication Studies...