Viewpoint: The Best Student Discounts
College students are notoriously known for being "poor." Not so poor they cannot go to college – but, poor in the way they can't afford gas, a meal off campus, or a Netflix account of their own. 
I, along with many other students, am always looking for somewhere to save a buck or two. There are many student deals available in the La Crosse area and more that University of Wisconsin – La Crosse students are not taking advantage of.  
One of the most worthwhile student deals is the Spotify and Hulu dual subscription. Recently, Spotify and Hulu joined together to present a deal of a 4.99 a month package for current college students. The usual rate for a subscription is 9.99 without Hulu. For college students attempting to save money this deal will help your bank account and fulfill your entertainment needs.  
To create the perfect proofread paper or eye-catching PowerPoint presentation, UWL offers an "Office Suite" subscription by signing up with your student email. With this subscription, you will get Microsoft Word, PowerPoint, Excel, etc. This offer expires 6-12 months after graduation.  
For shopaholic needs, Amazon Prime is available for students for free for six months after subscribing with your student email. With this deal, you will receive free two-day shipping on all prime deals – but don't forget to cancel your membership before the 6 months are up or you will be charged the full membership fee.  
After about one week on UWL campus, students are sick of constantly eating at Whitney. If you are looking for cheap, fun restaurants or coffee shops, the La Crosse area is at your service.  
Senior Villa's offers five-dollar lunch from 11am-3pm Monday through Friday to let you indulge in the best Mexican food in La Crosse. Their servings are enough for your current meal, and lunch the next day. The list of 5-dollar lunch items are quesadillas, burritos, chimichanga, etc.  
Cabin Coffee and  Grounded Specialty Coffee offer a 10 percent discount with flashing your student ID at the register. This deal will come in likely for late night study sessions with cup after cup of coffee. 
While you're downtown saving 10 percent at Cabin Coffee and Grounded, stop by Dublin Square Irish Pub and get 2 dollars off an appetizer. If you're still having a night out on the town, check to see if the Root Note has a ticketed event such as Jazz Night, Open Mic, or Comedy Night and save 2 dollars with your student ID.  
After your busy night of coffee, Irish food, and Jazz Night,  catch the La Crosse city bus on your way back to campus for free. Your UWL ID is also a free bus pass and a safe way to get home.  
Soon The Racquet will also be pairing up with local businesses to provide coupons to the UWL community. Become a part of our email subscription here: https://theracquet.org/advertising/student-coupons/ .
There are many deals on campus and in the area to help UWL students save money but what will help above all is learning how to budget your money wisely. Instead of going out, watch a movie with your friends or skip a meal downtown and eat at the U instead. Try to put a part of each one of your checks into a savings account instead of just spending. Sacrifice by sacrifice we will get through it.  
About the Contributor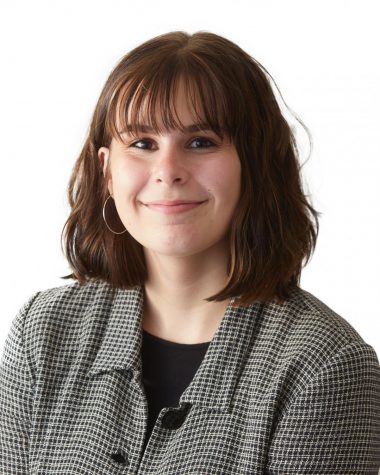 Sam Stroozas, Executive Editor

Year at UWL: Senior
PGPs: She/Her/Hers
Hometown: Hudson, WI
Major: English with an emphasis in Writing and Rhetoric, Communication Studies...