A day in the life of University Police
An average day for a University of Wisconsin – La Crosse police officer includes many things but the number one duty above all is community building. The Racquet sat down with David Pehl, a Police Officer at UWL and discussed a normal day for an officer, what the University Police do, and what students should know.  
Pehl began with, "You never know what is going to happen, every day is a new day. One of my main jobs is taking care of the CPR, AED, and First Aid training. I start the day by seeing what has happened the night before and prepping the squad cars with the AED, Medical Bag, and Guns. I brief with the other officers that have arrived and then go out on patrol."  
A lot of what Pehl does during the day is traffic violations. Pehl said, "UWL has a huge problem with people not stopping at stop signs or not yielding to pedestrians. They have to know it is bad to do or else they will continue to do it in busier intersections."  
After traffic violations, Pehl spends time responding to calls of service around campus. Most UWL students are timid to call and request help but Pehl reminds us that the UWL police are here to help, not to harm. Pehl stated, "I want everyone to know that we want to help, we are not just here to give tickets. We reinforce an environment that is conducive to growing and learning."  
Pehl explains the many things he loves about his job but the number one thing is working with the community, "My favorite thing is just interacting with people and seeing what issues there are and finding solutions. We all have a job to do and sometimes it is difficult but I want the students to know that we still all have families, and we have thoughts and feelings too. We want to do the best we can do to support UWL." 
One of the biggest problems students face at UWL crime wise are bike thefts. Combatting bike theft isn't easy, but Pehl suggests getting a steel U-lock instead of the average lock. Pehl noted, "I have had a lot of experience training students around campus on the right locks to buy but we are still seeing thefts on the rise. Students need to buy steel locks and register their bikes."  
Pehl described his dedication to being a public servant at UWL as "not always solving crime, but helping the public in any way deemed necessary."  
Pehl concluded with feeling comfortable when you see an officer, "we are here to keep the campus safer." Say Hello to your UWL officers because they are working each day to ensure all of our safety and deserve to be acknowledged.   
About the Contributor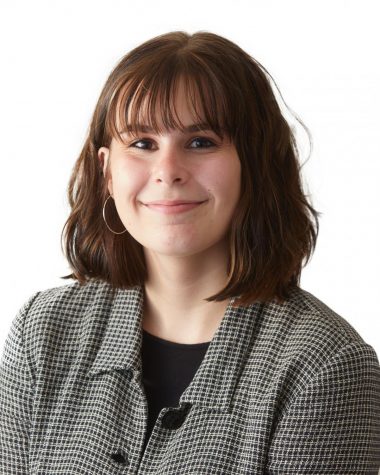 Sam Stroozas, Executive Editor

Year at UWL: Senior
PGPs: She/Her/Hers
Hometown: Hudson, WI
Major: English with an emphasis in Writing and Rhetoric, Communication Studies...