Self-Care study tips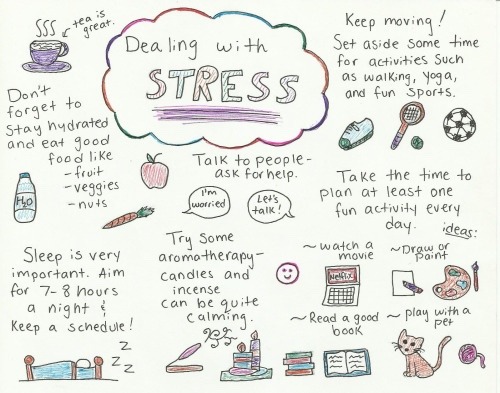 Taking care of yourself during finals week is not an easy task. Between studying, sleeping and studying some more, there is not a lot of time to reflect and take care of your well-being.   
While studying, it is important to keep self-care in n mind, because otherwise you will not retain the information and be an unsuccessful test taker. Here are five self-care study tips that are sure to promote a healthy finals week for all.  
One of the most important tips is getting enough sleep. Verywell Mind, a mental health awareness website, said "Sleep is very important for your emotional and physical well-being. Lack of sleep can negatively impact your ability to handle stress, be productive, and function properly.  
"Fortunately, there are many things you can do to support your sleep habits, from using time management strategies to carve out more time, to finding relaxation techniques to help you fall asleep and get quality sleep all night. And if you really aren't able to get enough sleep at night, don't underestimate the value of a power nap!" 
Power naps are essential during this hectic week; utilizing all of what your body is capable of will lead to great results.  
The second important aspect is remembering to pamper yourself. We see so much on the media these days about self-care revolving around self-indulgence, but truth is, self-care is made up of little actions that motivate you to continue your trudge onward.  
It is reading a book you enjoy, changing your sheets, organizing your desk or watching a funny movie – it is not indulging in the expensive luxuries that life offers to then leave you poor and more upset than you started with. Self-care is all about putting yourself and your mental health before anything else.  
Pampering yourself this week can include picking up a new soap from Full Circle Supply, laying outside in the sun to study, or canvas painting. It does not have to include spa day, face masks, or nail appointments – it can be small, inexpensive actions.  
The third and easiest option to self-care is going outside. With the nice weather La Crosse has welcomed, it is easy to find a bench or two trees to put your hammock between and relax and study. Sieze the day to rent rollerblades from the REC or walk downtown to the Pearl! 
There are plenty of things to do outside at UWL- getting outside can greatly improve your mood and help you recharge to get back to studying.  
If you are feeling especially overwhelmed, the fourth tip is to check out Counseling and Testing's relaxation room and other services. Counseling and Testing is here for the student body and faculty of UWL. It is their job to make sure we are feeling the strongest mentally.  
Students have many opportunities to ask questions with their "Let's Talk" program, a no-appointment consultation open at 1101 Centennial Hall on Fridays from 11-1pm or the Relaxation room in 2106 Centennial Hall open Monday through Friday 8-4:30 pm.  
If you would like to make an appointment, simply fill out a form online to meet with one of the many counselors. Seeking help for mental health reasons is never a weakness, but a strength that proves that you recognized there is a problem and want to get further assistance.  
Lastly, carve out time for friends and loved ones. For those moving back home for the summer, this is the last week you'll get to go to Chars at midnight, walk to Kwik Trip for some late-night snacks or order a delicious front desk pizza.  
Enjoy time with your friends and loved ones; they are, after all, the ones that support you the most and want to see you succeed. Plan a fun movie night or go up to the Bluffs one last time- whatever you and your friends enjoy doing, do it before summer comes and we all are waiting for the stress of college to begin again.  
Taking care of yourself while studying is not a hard task if you prioritize and realize that grades are not the only things that matter. Things will work out – you will graduate, get a job, have a family (if that is your path) and be a happy and successful person.  
Remember to put yourself first because nothing bad will happen if you are a smidge selfish.  
About the Contributor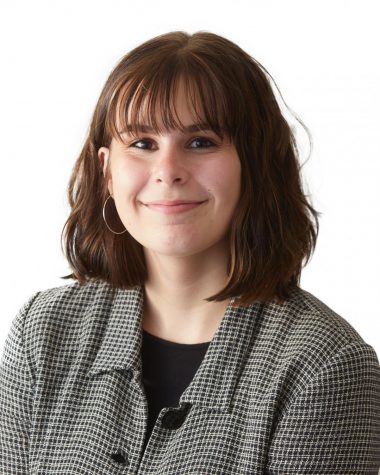 Sam Stroozas, Executive Editor

Year at UWL: Senior
PGPs: She/Her/Hers
Hometown: Hudson, WI
Major: English with an emphasis in Writing and Rhetoric, Communication Studies...